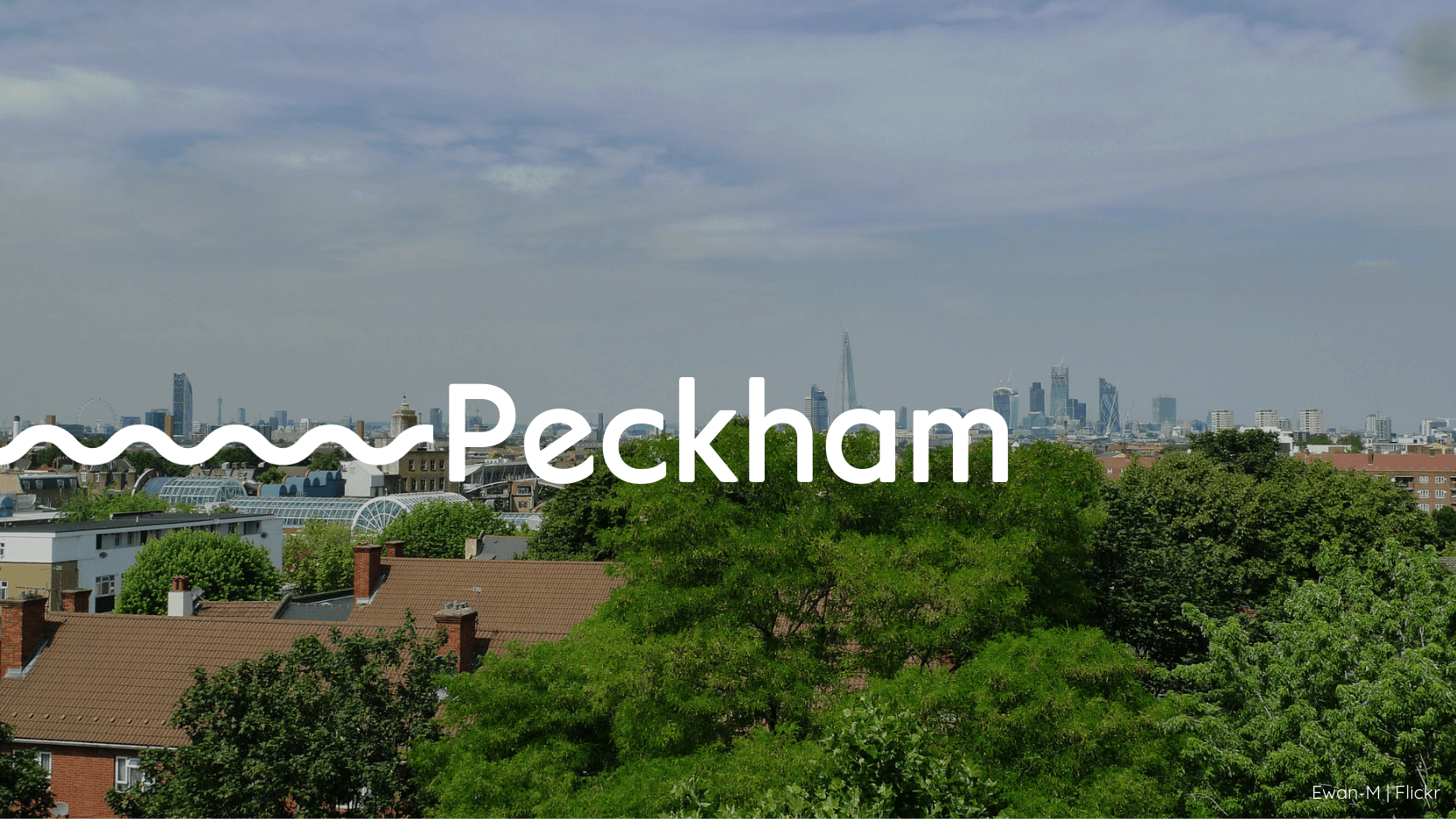 The once-shabby home of epic British landmarks like the flat in Only Fools and Horses, Peckham has recently enjoyed a cultural renaissance – leading to the inevitable, burning question: is Peckham the new Shoreditch?
Well, not quite, but it's certainly put south east London on the map for all the right reasons. The area itself includes Camberwell, Nunhead, Peckham Rye and Queens Road Peckham, and stretches up to South Bermondsey train station – and once you're here you can expect to find galleries aplenty (thanks to nearby art colleges and universities), amazing multicultural cuisine and plenty of edgy bars and clubs hidden in railway arches (obvs). It's also spitting distance from the city, so expect plenty of views, and maybe even a rooftop or two…
SpareRoom's users know Peckham's worth a punt – we usually have 100+ ads for rooms in the area. So what's worth riding the Overground there for? Allow me...
How do I get there?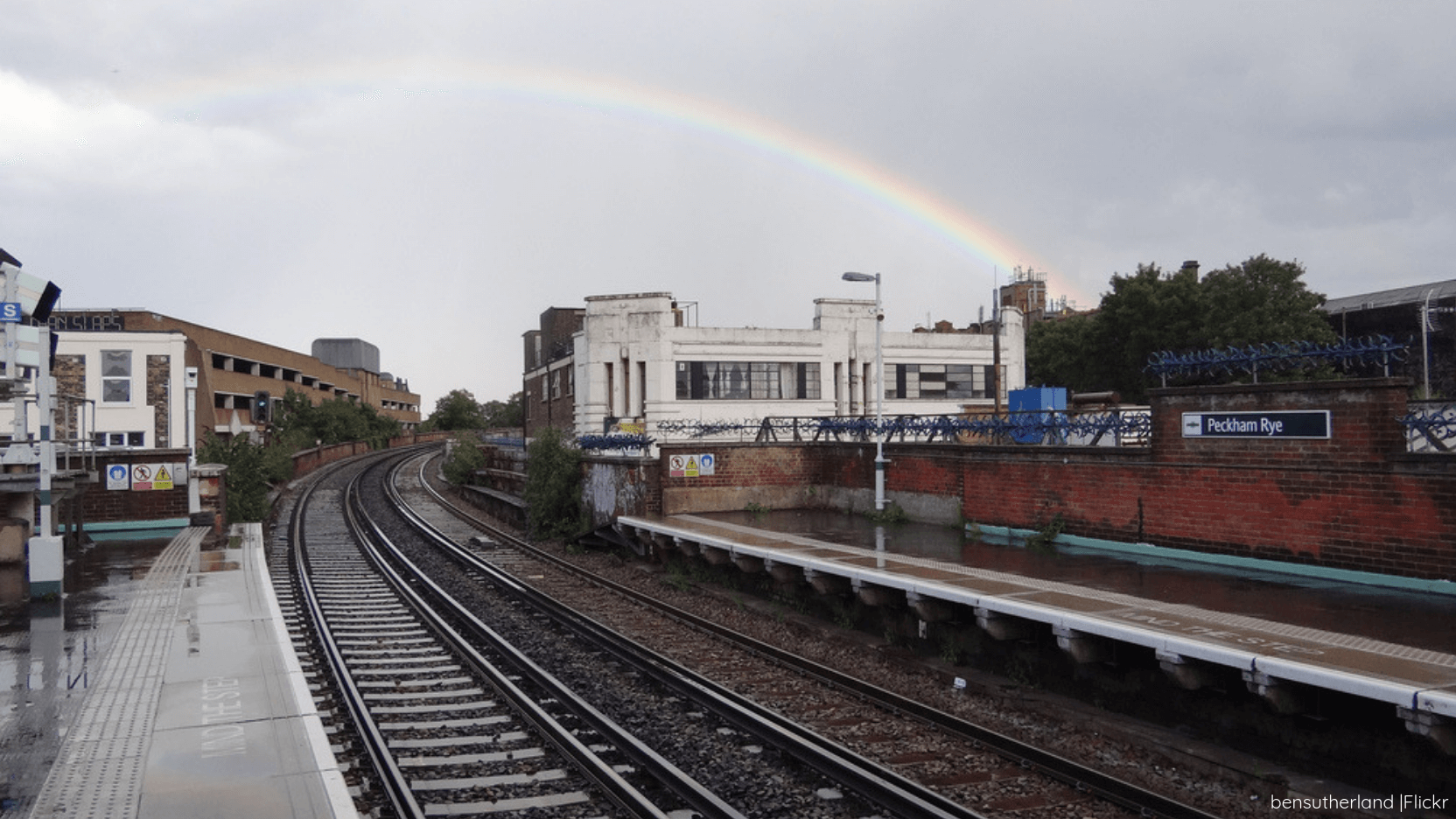 Peckham's got plenty of stations for you to choose from. Head to Peckham Rye (Overground) to be in the centre of the action – and only a 15 minute train ride from the centre of London. Winning.
Queens Road Peckham has National Rail services to London Bridge, Clapham Junction and even Croydon – making it a great base for exploring south London.
There's also Nunhead (National Rail) and South Bermondsey (Southern).
What is there to do?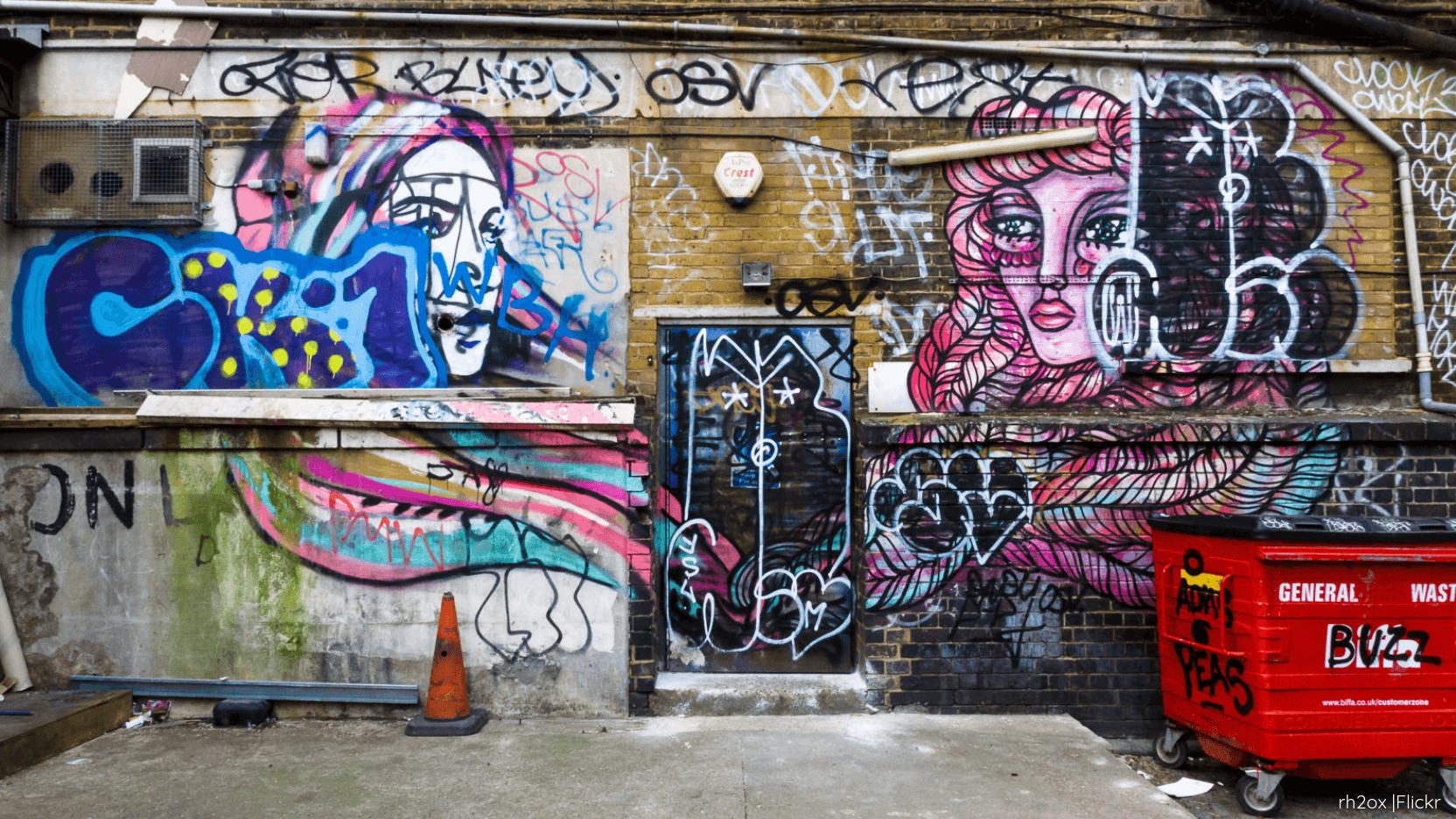 If you like art, you're in the right place. Peckham is home to many of London's best arts universities and colleges, so it's become a breeding ground for up and coming talent. This means galleries and contemporary aplenty.
Peckham Rye's Hannah Barry Gallery is a gallery space with a view, showcasing contemporary pieces from newly emerging artists. Then there's Peckham Platform which displays work from artists and local school pupils alike – aiming to bring a positive cultural experience to the heart of Peckham. Nearby South London Gallery is one of the city's best-loved contemporary art spaces, featuring cutting edge exhibitions, installations, and a brilliant café too. Peckham is also a hotspot for street art – so if fancy something a bit more authentic, just wander around Rye Lane and see local artists' work adorning the walls.
But it's not all art. Peckhamplex is a brilliant independent cinema with £4.99 tickets (#barg). It's a great place to catch both blockbuster films and independent ones too, a.k.a INSANE value for money.
South London yogis should flock to Yogarise, an urban yoga studio in a very cool old industrial building. The venue has classes running from 6.30am right up to 9pm during the week, with basically every practice under the sun included – and they're affordable too. Drop-in classes are £14 each or you can buy 14 days of unlimited yoga for £30.
Where do I eat?
The best days start with brunch, and in Peckham this means Brick House, a café/bakery that's home to unreal sourdough bread – baked on stone over two days and allegedly "flawless". The menu heavily features the bread (naturally), with plenty of eggs, local jam and even a homemade Nutella as toppings, but there's also brunch favourites like Shakshuka and the café itself is so Instagrammable…
Pedler is another spot for brilliant brunches. The setting is all Grandma's china and tea cups, while the menu is heavy on the sweet stuff (we're eyeing up the cinnamon morning buns) but does the classics well too – and how can you not be intrigued by the maple salted butter that features on their toast?!
For pizzas in Peckham, it's got to be Made of Dough – the dough is seriously melt-in-the-mouth. Get your Mexican fix at Taco Queen (the tacos are great), and if you can't decide what you want you'll probably find it at Peckham Levels in their street food paradise covering everything from Kurdish mezze to poké.
A notable highlight is Peckham Bazaar, an Eastern Mediterranean grill restaurant that's notoriously hard to get into. But if you do bag a table, make the most – the menu changes daily but is filled with fresh, authentic dishes like marinated cuttlefish, grilled quail and pan-fried red mullet. The extensive wine list is full of gems too.
And last but by no means least: Levan. This 'bistronomy' style restaurant is all modern European sharing plates, but before you start yawning at the cliché fear not: Levan does it seriously well. There's a big focus on making vegetable dishes stand alone (and delicious), and the cheese selection is mouthwatering too.
And the drinks?
When you picture a night out in Peckham, you may well imagine yourself knocking around the achingly cool rooftop at Frank's Café – plastic cup of beer in hand and London sunset in view. This summer-only rooftop joint is a must-visit (when the weather allows) and the beautiful view won't disappoint.
Other edgy watering holes include Brick Brewery, Peckhams very own brewery and tap room that offers 20 taps of the local beers. There's also the popular Prince of Peckham pub, which has a program of classic pub events like a quiz and open mic night.
But if it's a proper night out you want, try Bussey Building. Saturday night = soul train – so think motown, soul, funk and disco music inside an industrial warehouse that's a true local legend. Some of their nights even go on until 5am, so get ready for a big one…
Image credits: bensutherland, rh2ox, Ewan-M.