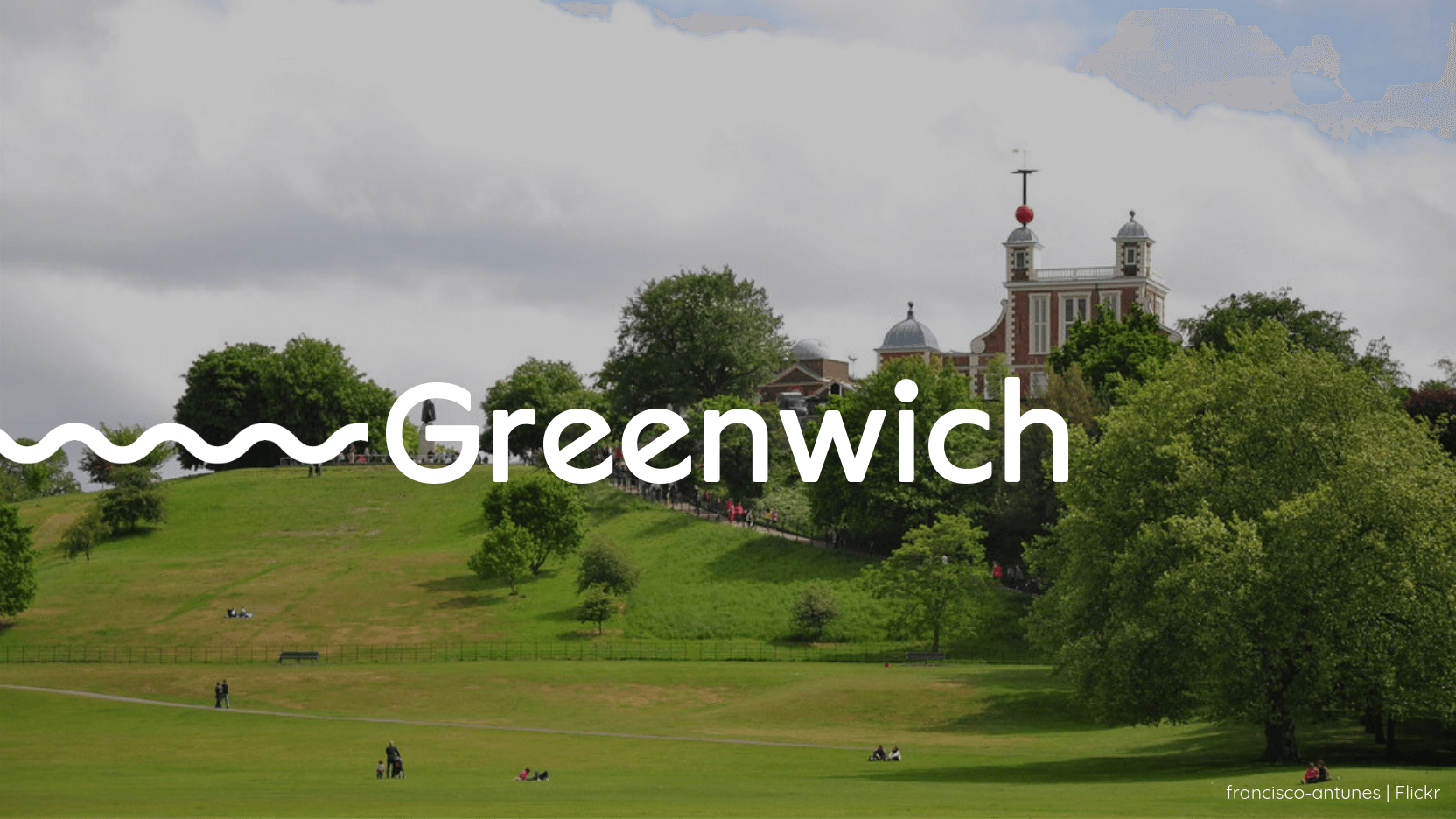 Greenwich often feels a world away from the city, despite its relatively speedy rail connections and riverside location. This leafy location has a rich maritime history – it's home to the National Maritime Museum, Old Royal Naval College and the Cutty Sark boat, which is permanently moored there. It's also where you'll find the legendary Greenwich Park, with its sweeping panoramic views of the city, and (of course) the O2 arena.
But apart from the history and easy commute, what makes Greenwich a great place to live? A lot of things, actually. Read on for our guide to all of the area's best bits.
How do I get there?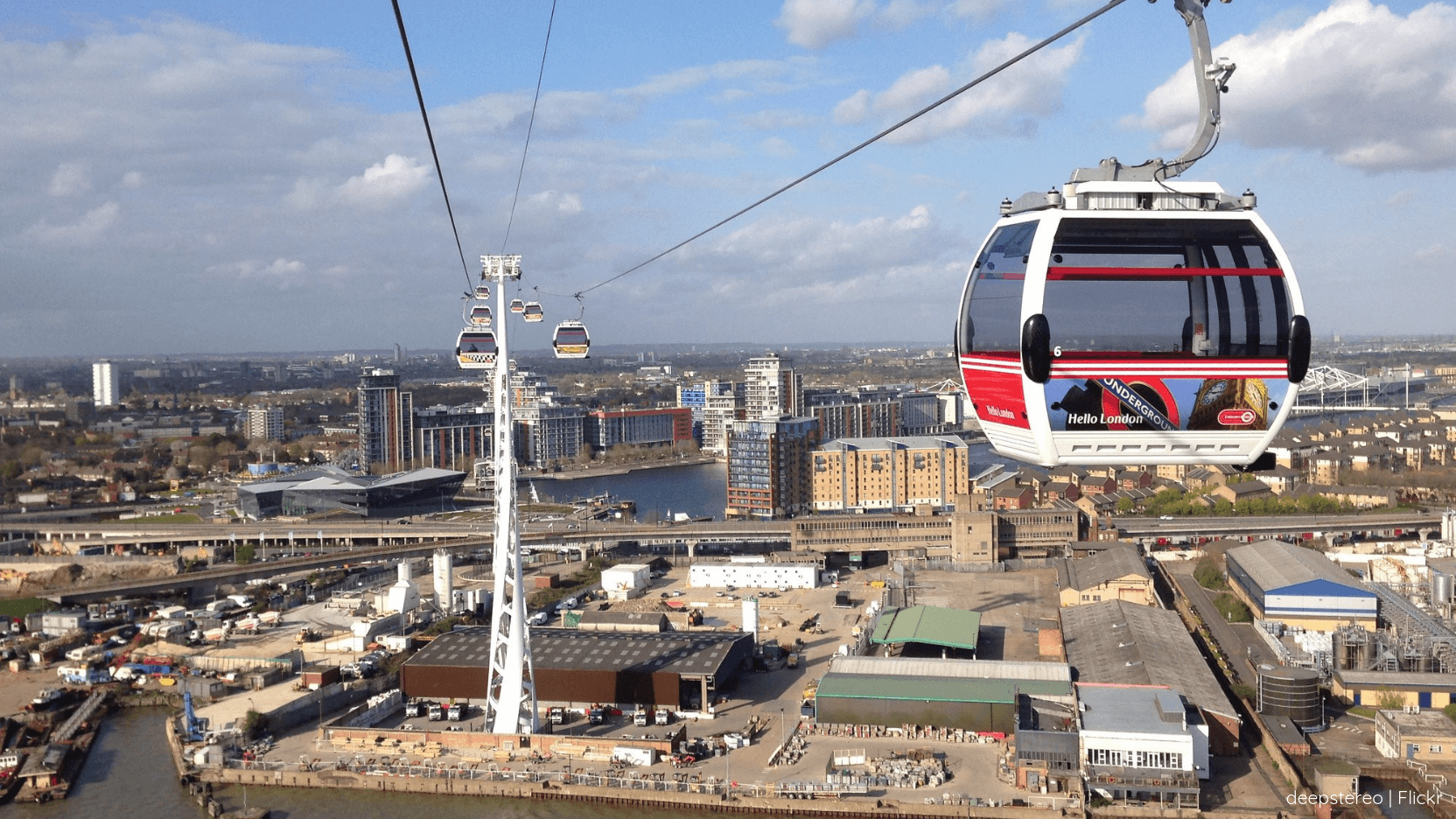 Greenwich is served by several rail stations. North Greenwich is probably the most accessible – it's on the Jubilee line one stop from Canary Wharf, and when you get there you can even have a ride on the Emirates Cable Car for great views of London and the O2 arena.
There's also Greenwich station on the DLR (one of London's funnest trains to ride, trust us), and multiple bus stops go into the area from surrounding towns like Lewisham and Canary Wharf.
What is there to do?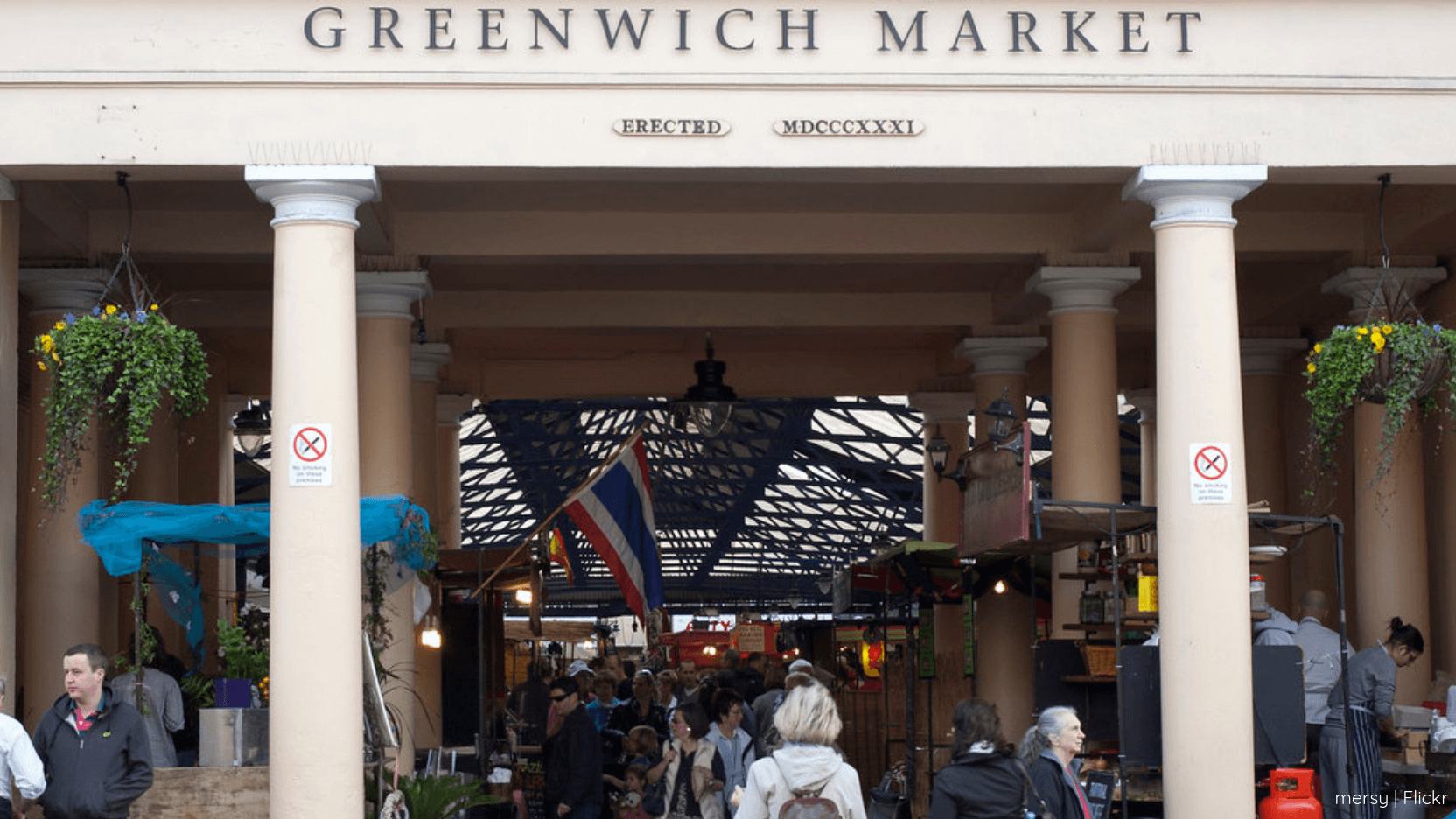 Aside from exploring ALL of the naval museums or catching a gig at the O2, you mean?
The first thing to do in Greenwich is head to the park, walk right up the hill and take in the unreal view. You'll see most of the city's major landmarks, and it makes for an above average Instagram shot…
Then check out Greenwich Market – London's most historic market that's set within a World Heritage site, with 120 stalls to peruse. The stalls offer everything from street eats to antiques and vintage fashion, so it's all too easy to get lost exploring.
Fun fact: Greenwich is also the home of Greenwich Mean Time (GMT) – essentially, the clock has a big part to play in global time-setting. You can learn more about the area's connection with clocks at the Royal Observatory, and check out the country's largest refracting telescope inside the dome. But the planetarium is where the real magic happens here – the 120-seat theatre has frequent shows, giving you a tour of the universe with expert commentary from the comfort of your seat.
Fancy seeing where the Tudors hung out? Hit up Eltham Palace. This once medieval palace has now been transformed into an Art Deco mansion that's a beautiful place to explore, especially the sites 19 acres of gardens filled with flowers, plants and pools that cascade into the moat.
If you're more into LOLs than history, Up the Creek is your kind of place. It's one of London's best-loved comedy clubs – boasting famous stand-up alumni like Russell Brand, Michael McIntyre, Sarah Millican and more. Or go to Greenwich Theatre to catch a show – the venue specifically promotes young and emerging theatre companies, as well as children's shows and pantomimes.
Where do I eat?
Rule number one: swerve the tourist trail and avoid the (many) high street chains. Greenwich has so much more to offer…
Start with brunch. Craft café is a good shout for your avo-toast/granola fix, but Heap's Sausages is undoubtedly the go-to spot – sausages are crafted in-house, by hand and served with fried eggs, avocado, creamy mushrooms and more in delicious soft baps. Sounds simple, tastes amazing...
After some proper British nosh? Red Cow Carvery in Greenwich market serves beef with roasties and Yorkshire pudding – possibly the best street food idea EVER. Or get some traditional London pie and mash at Goddard's. Prices start at £4.30 (barg) and they serve every flavour of pie imaginable, as well as jellied eels and liquor.
Other notable spots: Pho Street for Greenwich's best Vietnamese food and bubble teas, and Efe's Meze for authentic Turkish fayre – think charcoal-grilled meats, mousakka, mezze and some great sharing platter options for big groups to get a taste of everything.
But if you want a proper treat, look no further than Champagne + Fromage. As the name suggests, this place excels at both fizz and cheese. You can buy the champagne by the glass, then choose your cheese – whether that's a board, gooey baked Camembert, raclette with potatoes and sausage, or goat's cheese tartine. Indulgent? Yes, but it's definitely the best combo ever...
And the drinks?
Greenwich has some great pubs that are perfect for a lazy pint – try Richard the First, The Trafalgar Tavern, or The Old Brewery if you like your drink to come with a view of the Cutty Sark.
If you'd rather swerve busy pubs in favour of a civilised glass of wine, Davy's Wine Vaults is the place to go – the comprehensive wine list has something for every palate and price.
Going out out? Belushi's is a good spot for live sport, happy hour cocktails and a 2am finish on Friday and Saturday nights. Or head nearer to New Cross to try [The Venue](http://thevenuelondon.com/ – a rowdy, sprawling club with different with multiple themed rooms, that stays open until 5am on Saturdays. Party on…
Photo credits: Francisco Antunes, deepstereo, mersy.