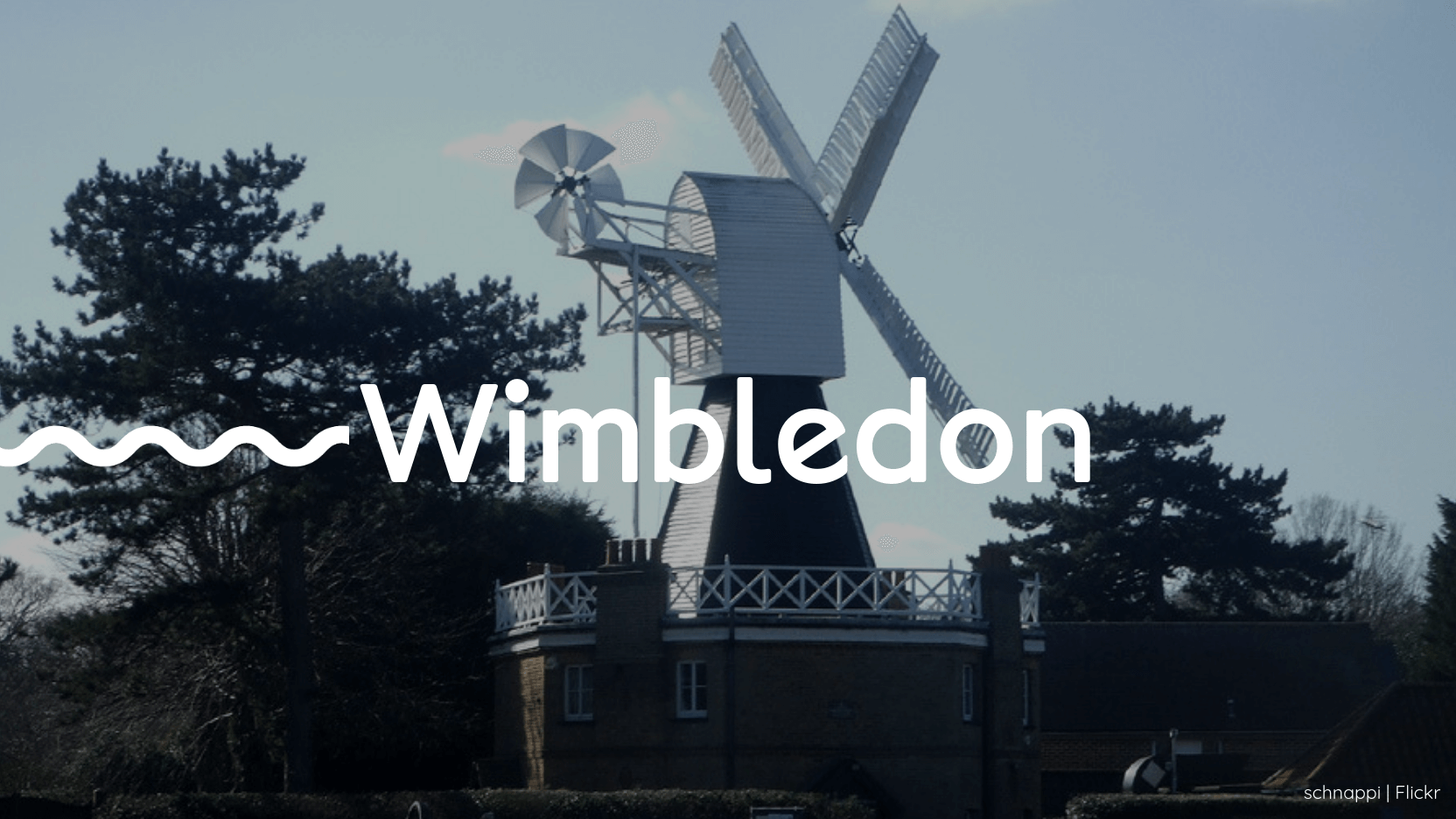 Think Wimbledon and you'll probably think of one thing: tennis. Or if you're old enough: the Wombles…
Yes, it might be at the bitter end of the District line and feel a world away from central London – but this lively south west suburb actually has a lot going for it.
From the theatre to the stunning park (and the tennis too, of course) – check out our guide to all the hot spots in SW19.
How do I get there?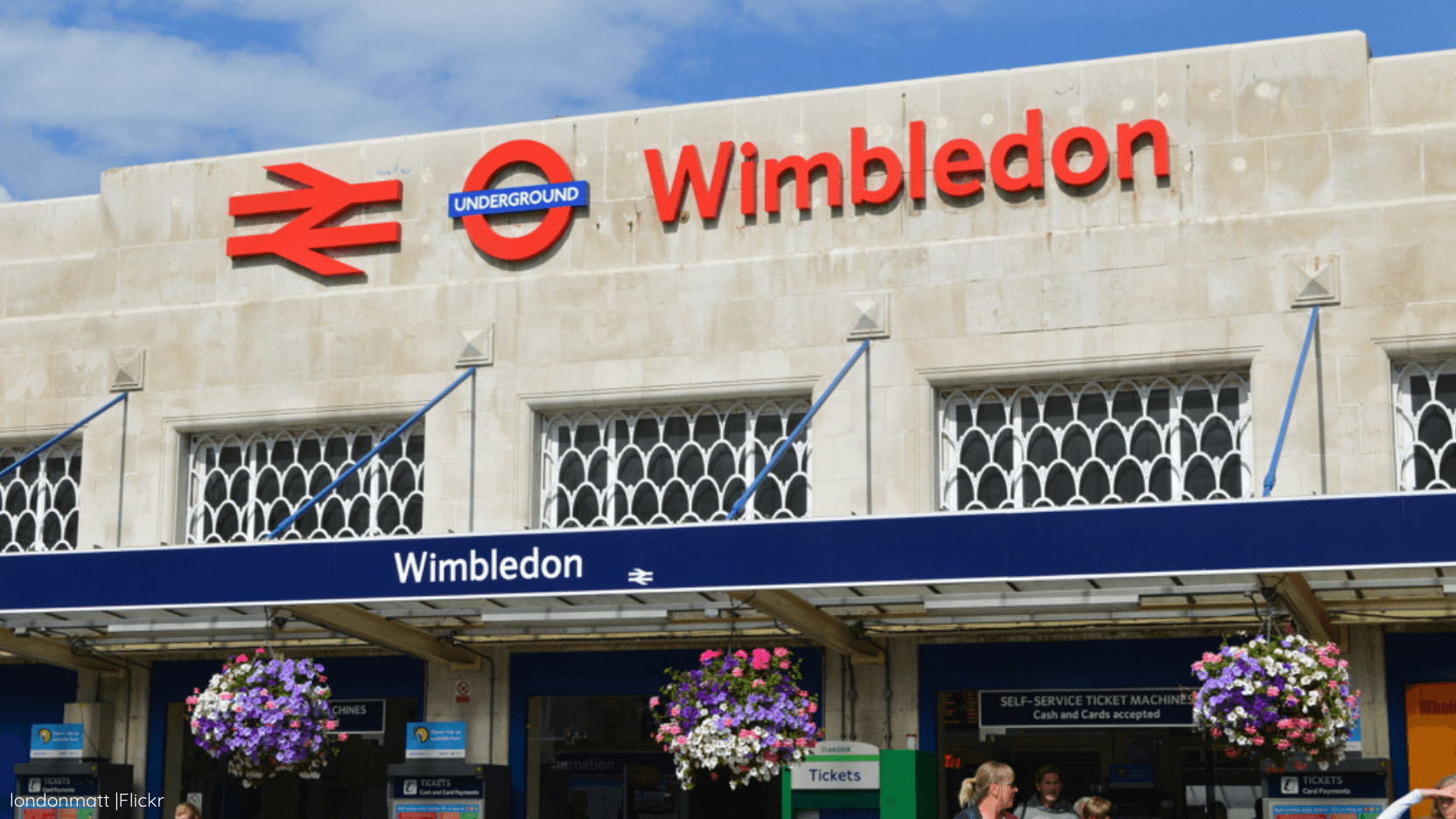 The brave will take the District line, which terminates in Wimbledon – just make sure you catch the right train… While it's one of London's longest and slowest lines, you can commute to major parts of the city like Blackfriars, Monument and Tower Hill without having to change trains.
A quicker option might just be good old National Rail – trains regularly run from Waterloo to Wimbledon, and it'll take just 15 mins to make the journey.
Wimbledon itself has a good bus network that can get you around south west London and Surrey, with a night bus service too – taking you from Aldwych (via Wimbledon), and all the way to Kingston-upon-Thames.
What is there to do?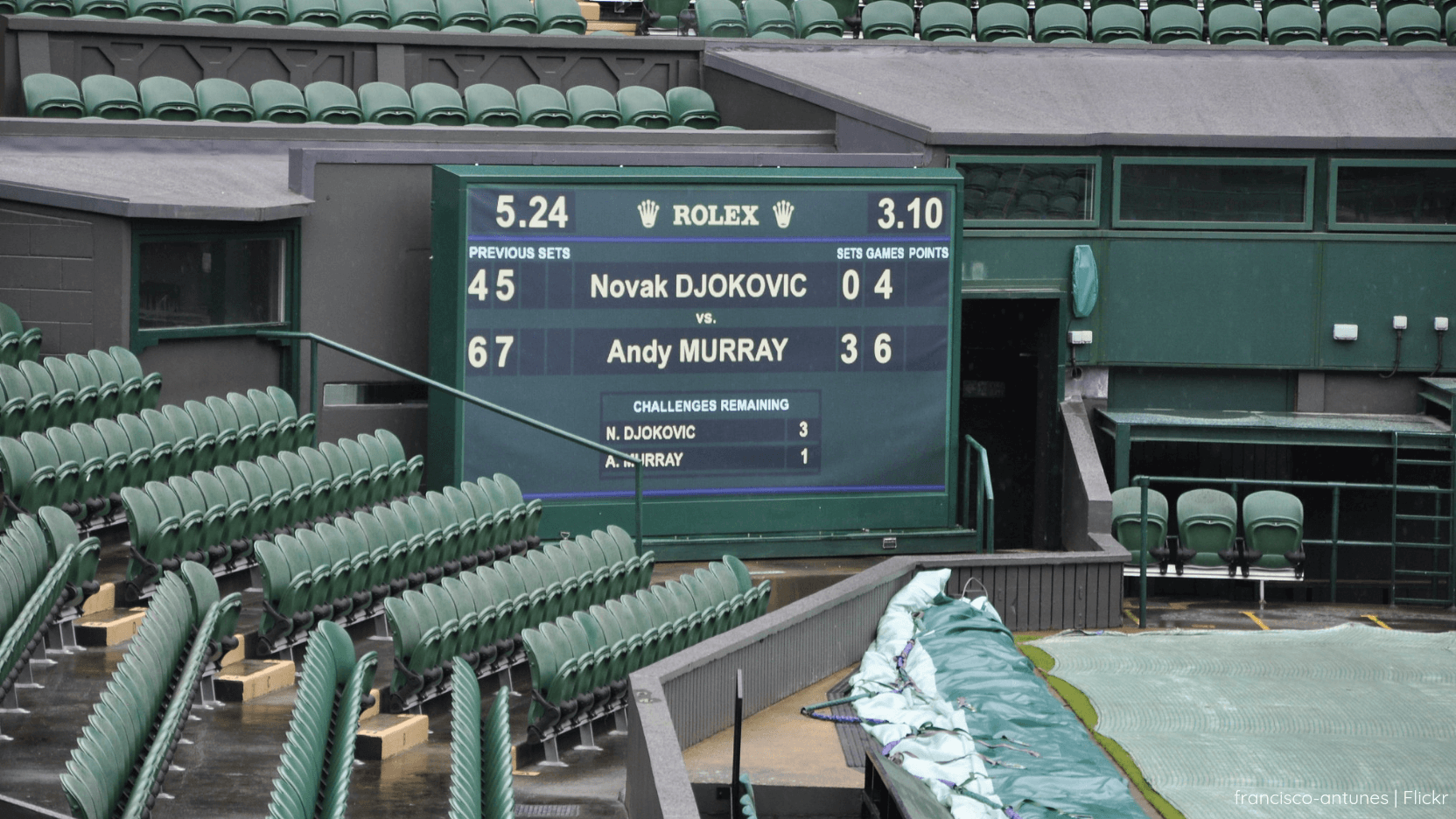 Make like the Wombles and check out Wimbledon Common. It's 460 hectares, so there's a lot to cover while you're there – but make a trip to Wimbledon Windmill your top priority. It's slap bang in the middle of the Common, and has been there since 1817 – although it's not in operation any more. Check out the museum underneath for a Wimbledon history lesson.
Next on the culture trail is Wat Buddhapadipia, Wimbledon's very own Buddhist temple. The grounds are beautiful and filled with flowers and an ornamental lake, and the temple itself is totally stunning. Everyone after me: ommm…
Random but true: Wimbledon is the perfect place to try your hand at horse riding. There are local stables that welcome beginners, like Wimbledon Village Stables, but more impressively there are traffic lights dedicated to horses throughout the area.
Hit up New Wimbledon Theatre to catch some truly standout shows – the venue itself is beautiful too, in a Grade II listed Edwardian building… it's actually London's eighth largest theatre!
How could we talk about Wimbledon without at least one tennis reference?! Fan of the game or not, a Wimbledon Lawn visit is fascinating for everyone. Check out the museum where you can get in touching distance of trophies, outfits and equipments from tennis stars of years gone by. And you'll get to find out exactly how they look after that ever pristine grass…
And finally, Wimbledon Park is worth a wander if just to see its beautiful lake. You'll feel a million miles away from the city, walking down the boardwalks and checking out the birds. Instagram cameras at the ready...
Where do I eat?
Being one of London's fancier suburbs means Wimbledon's not short of a place or two to grab a bite – in fact, it's pretty much got everything.
Wimbledon Village is home to some of the finer dining establishments. The White Onion serves up modern French cuisine in bistro-like surroundings – think painted wooden walls, crisp white napkins and sparkling glassware. The menu features highlights like duck, pan fried cod, raclette cheese soup and an incredible cheeseboard, and the 150-strong wine list means quality drinks are guaranteed too.
Patara Thai is your place for fine Thai dining – you'll probably get the best massaman of your life here – but if you're trying to save cash, the nearby Giggling Squid gives a taste of Thailand without extortionate prices, especially at lunchtime when there are plenty of meal deals.
Although a chain, The Ivy Café feels like a really special experience. The all-day menu means there's something for every hour of the day – we particularly like the breakfast offering, with every kind of egg imaginable, fruity pancakes and lighter options too. The best time to visit is undoubtedly a Wednesday though, when live jazz music plays from 7pm.
Ambience in Leopold road is the place to go for Turkish food done properly. The menu includes both hot and cold mezze dishes, but the charcoal grilled section is the one to try – think authentic meat shish cooked on a Mangal grill and served with rice, lashings of chilli sauce and fresh salad. Wear stretchy trousers, if possible…
And lastly there's Sticks 'n' Sushi – no prizes for guessing what they specialise in… Although fish is undoubtedly the main attraction here (namely the raw kind, served on tiny rice rolls), there are delicious veggie options too that rival the sushi – fried cauliflower with truffle, seaweed salad, sweet potato and teriyaki skewers, and yasai sticks are just a few highlights. Check out the beautifully produced menu, where photos of each dish are laid out beautifully, with a section of suggested combinations for those days when you really can't choose your sashimi from your nigiri.
And the drinks?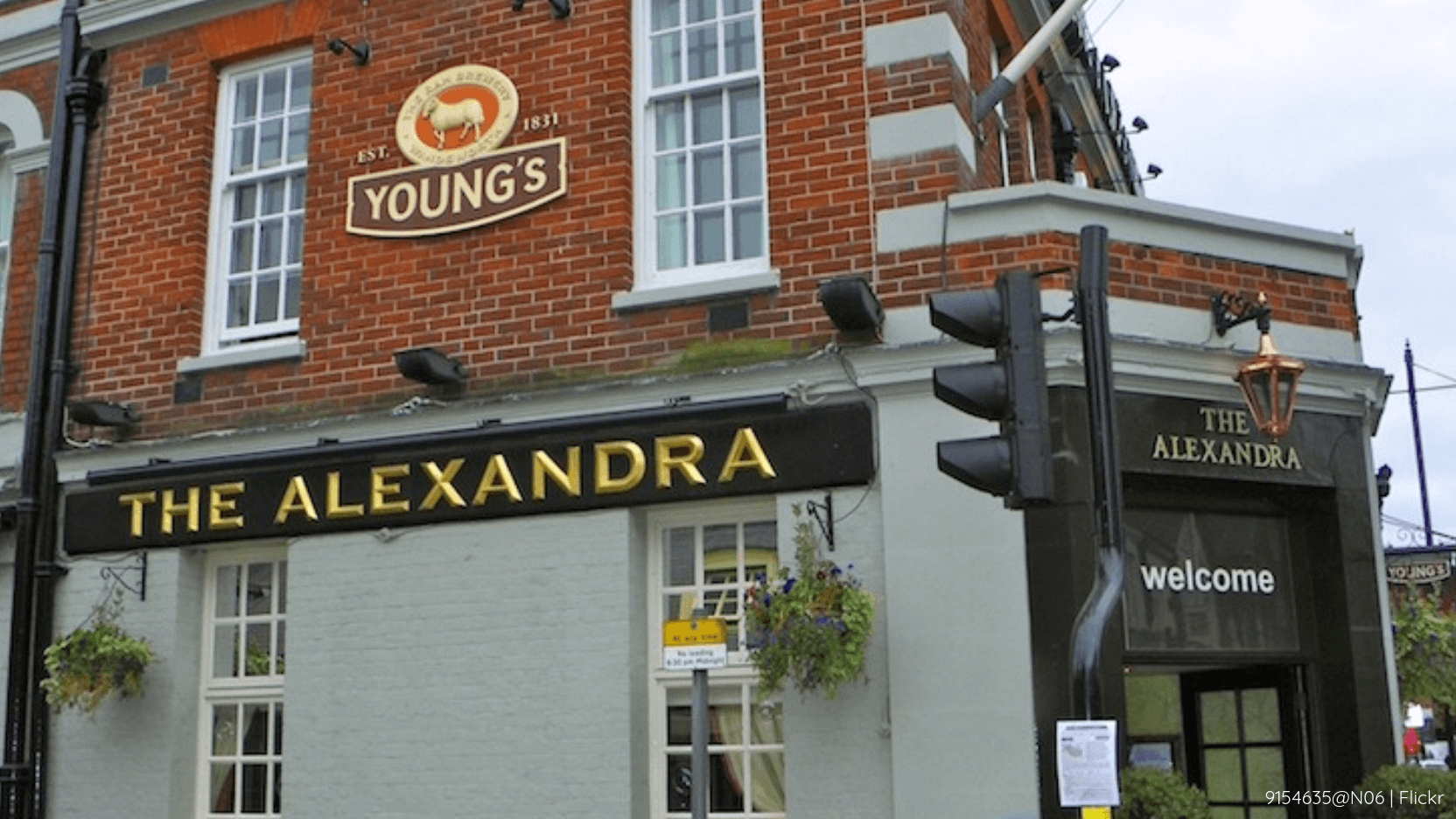 One thing SW19 does well: pubs. The Alexandra is a local favourite, mostly because of its amazing loft – an amazing outdoor terrace offering craft beers, food from an artisan burger shack, and fresh cocktails. The venue is described as "Shoreditch meets Wimbledon", which sounds alright to us… Neighbouring Hand & Racquet (geddit) is another chilled out spot that's great for both gin and affordable Sunday roasts.
The Fox & Grapes is a bit more upmarket – think gastro food, champagne and cosy surroundings, located right on the edge of Wimbledon Common. But if it's more of a lounge bar vibe you're after, Hemingways is the place to go. Expect cocktails, wine tasting events and homemade pizza.
You're guaranteed a fun night at Smash, where ping pong and retro tunes are the vibe. The venue stays open until 3am on Friday and Saturday nights, and they even screen live sports there too.
But if you're after a raucous night in SW19, you'll find it at Tunnel 267. It's Wimbledon's only real night club, so things get pretty mad. Better yet, entry is free. Which means you've got plenty left over for shots shots shots…
Image credits: Matt From London, francisco-antunes, Richard Randall, schnappi.