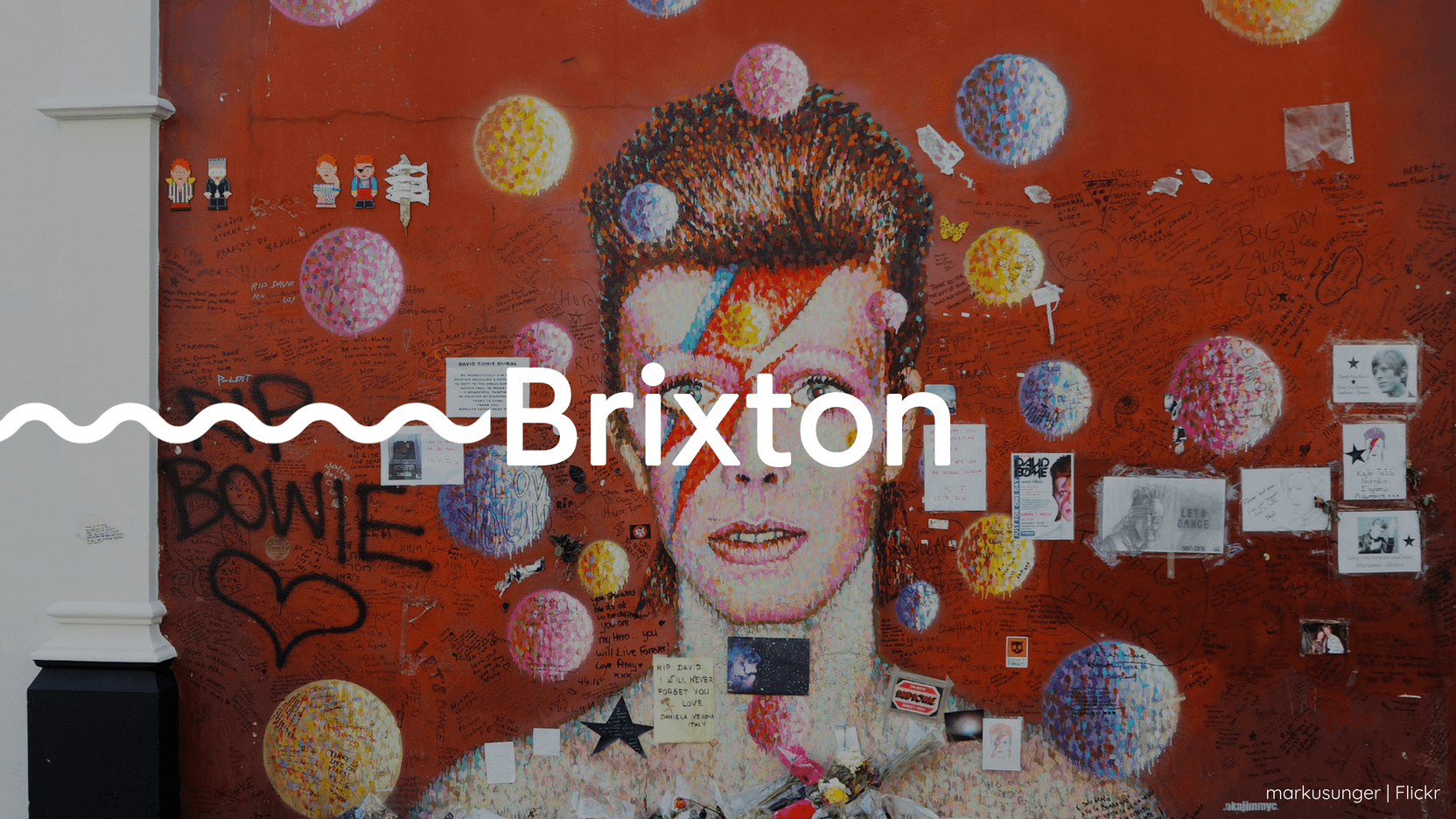 Most famous as David Bowie's old stomping ground, the creative hub of Brixton has become one of south London's must-visit neighbourhoods.
The area has a rich cultural history, thanks to the strong influence of African and Caribbean communities that settled in Brixton after the Second World War - and it's now one of London's most exciting music scenes too. Essentially, an area where both delicious jerk chicken and awesome live music aren't hard to come by.
Oh, and did we mention how much people love living there? We usually have more than 300 room ads live in the area...
So what's so great about Brix? Read on...
How do I get around?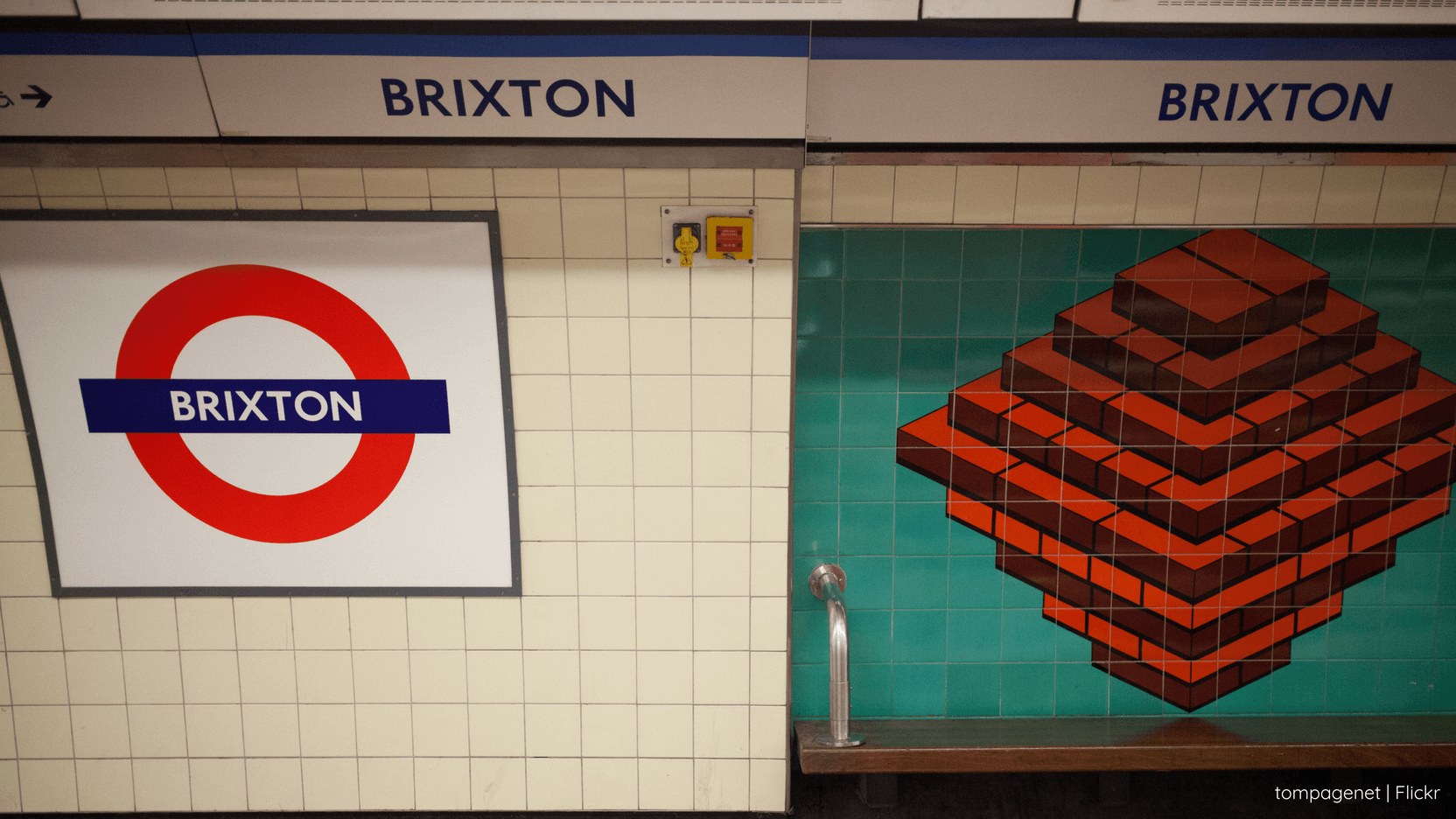 Brixton sits at the very end of the Victoria line - so if you've ever gone out for a big Friday in Oxford Circus, you may have unwillingly found yourself there after falling asleep on the night tube. Drunken snoozing aside, the Victoria line is London's quickest tube line (you can get from Brixton to Oxford Circus in 13 minutes), making it a total dream for commuters.
The station is also served by Southeastern trains that will take you to London Victoria or Orpington, via more suburban areas like Herne Hill and Orpington. Handy for tube strikes, or visiting friends that live in obscure locations.
What is there to do?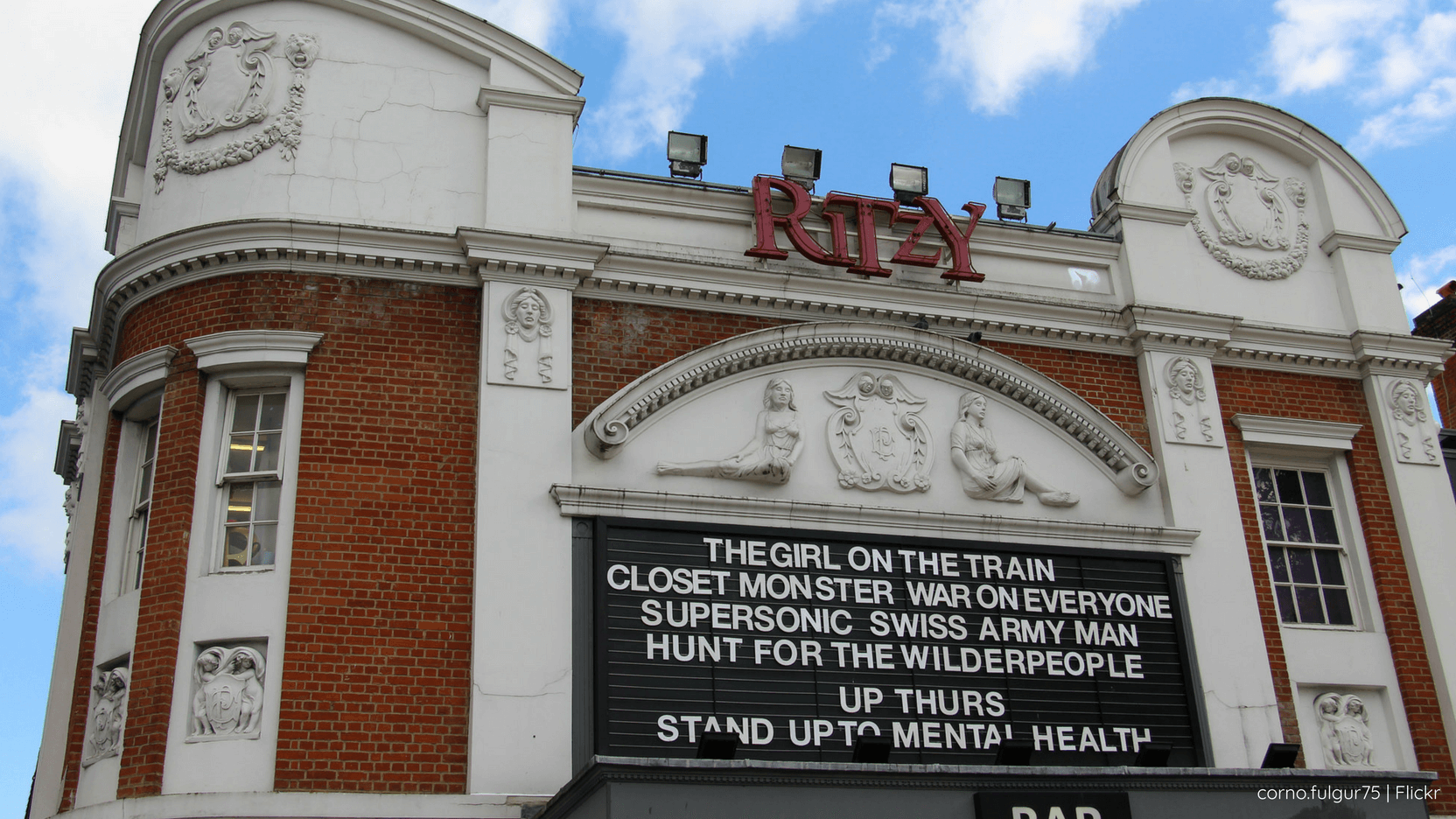 One is never bored in Brixton.
Film buffs will love The Ritzy, an independent cinema that shows a programme of current movies, as well as hosting open mic nights, DJ events, yoga classes and even live flamenco shows. It's the cultural hub of south London, essentially.
Learn about the neighbourhood's history at Black Cultural Archives – a heritage centre that is dedicated to telling the story and preserving the history of African and Caribbean people in Britain. Most exhibitions are super cheap, and you can expect your mind to be truly opened with personal mementoes, rare photographs and books on display.
Bookworms can't leave without a visit to Bookmongers, an independent secondhand book shop that is full of hidden treasures to dig through. As well as a shop dog to pet as you read (the dream).
Or if you want to get away from it all, hit up Brockwell Park. It's got a walled floral garden, playground and open space with amazing panoramic views of London's high rises. But the real must-see is Brockwell Lido – a grade II listed building and iconic outdoor pool, with a famed onsite café that serves some of London's most discussed brunch fayre. Prepare to queue.
Where do I eat?
Start in the buzzing Market Row, packed with small businesses, stalls and restaurants offering food from around the globe. And start with brunch, specifically at Salon. You'll have to arrive early to get a seat in this teeny venue, but it's more than worth it for the £12.50 "Sriracha Royale" – a feast of smoked salmon, rye soda bread and sriracha hollandaise with a dainty duck's egg perched on top.
POP Brixton is your go-to for creative street eats. You'll find soft, fluffy and irresistible pizzas there courtesy of Made of Dough, deliciously smooth ramen at Koi Ramen and seasonal small plates at Smoke & Salt.
Fan of Japanese soul food? Nanban is a must try. The project of Masterchef winner, Tim Anderson, this Brixton Road beauty serves a strong menu of Asian comfort food at great prices. Treat yourself to a set feast of pepper prawns, katsu curry and tempura, or slurp up some ramen in eight delicious flavours.
Obviously no visit to Brixton is complete without sampling quality Caribbean food, and you'll find the best of the best at Fish, Wings and Tings in Brixton Village. Jerk chickem, roti, goat and curries are all on the menu and all promise to get lips tingling. Sold.
And the drinks?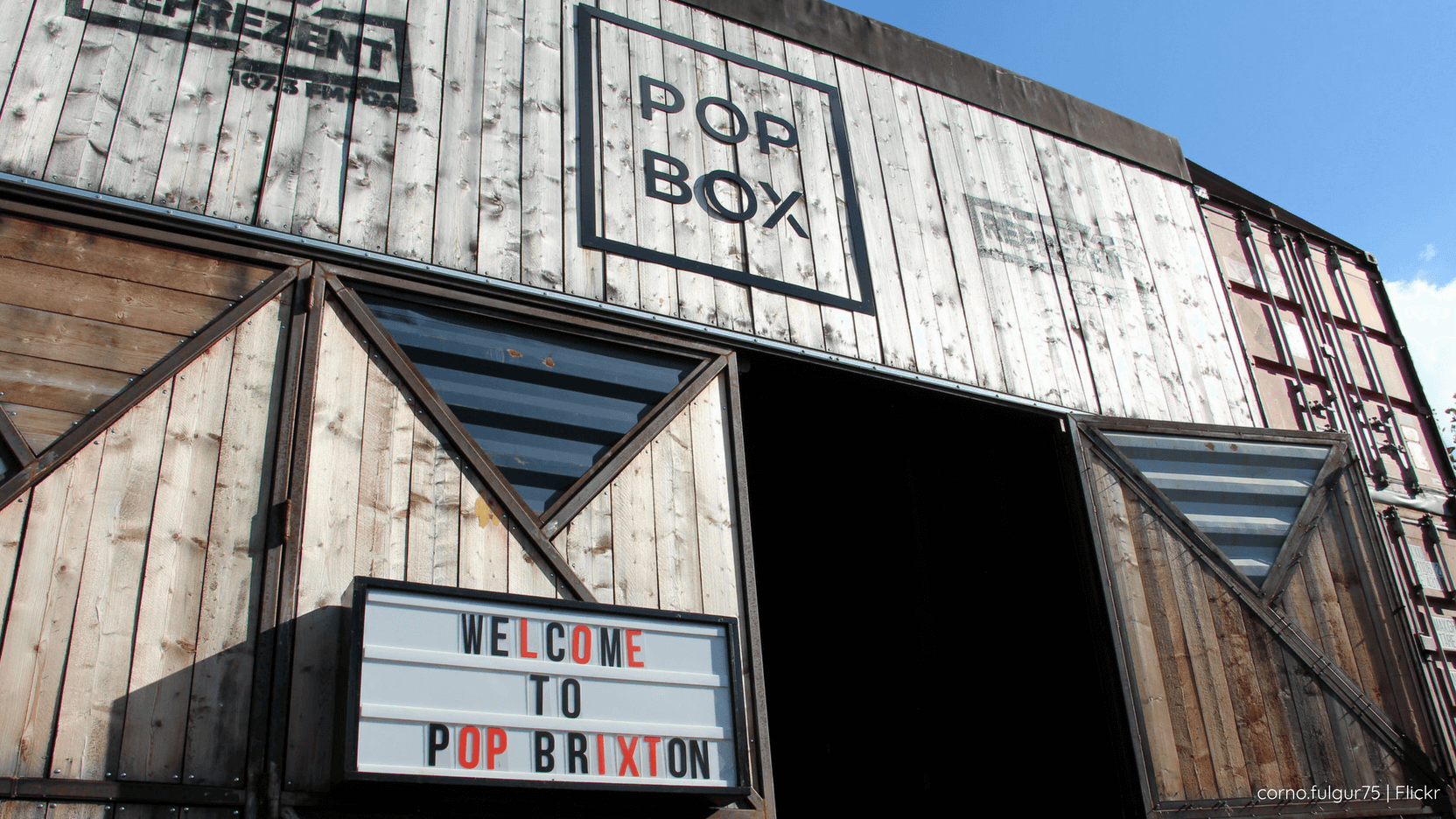 Brixton is pretty well known for its lively bar scene. The Blues Kitchen is the home of live swing, soul and blues music every week. Or try Brixton Jamm for funk, hip-hop and guaranteed dancing.
After something a bit heavier? Phonox regularly hosts some of south London's most exciting underground, house and techno DJs in a dark, sleek space with lots of room for serious clubbing.
And of course, there's POW. Otherwise known as the Prince of Wales, this lively venue often has queues out the door and sticky floors, but it's also got a rooftop terrace and we ALL know how great those are. Throughout summer, the terrace hosts fun parties and events amongst a suburban rooftop skyline and hopefully some sunshine…
Big Brixtonite at heart? Let us know your favourite haunts.
Image credit: Tom Page, Ungry Young Man, Fred Romero
---
Now we have your attention… we'd like to say a little thank you for reading this article and following SpareRoom.
We also say a BIG thank you every month to one lucky user – with our Live Rent Free competition, where we pay one winner's monthly rent, every single month. Fancy it? It's FREE to enter, and you can enter every single month. What are you waiting for? Click here and cross everything…