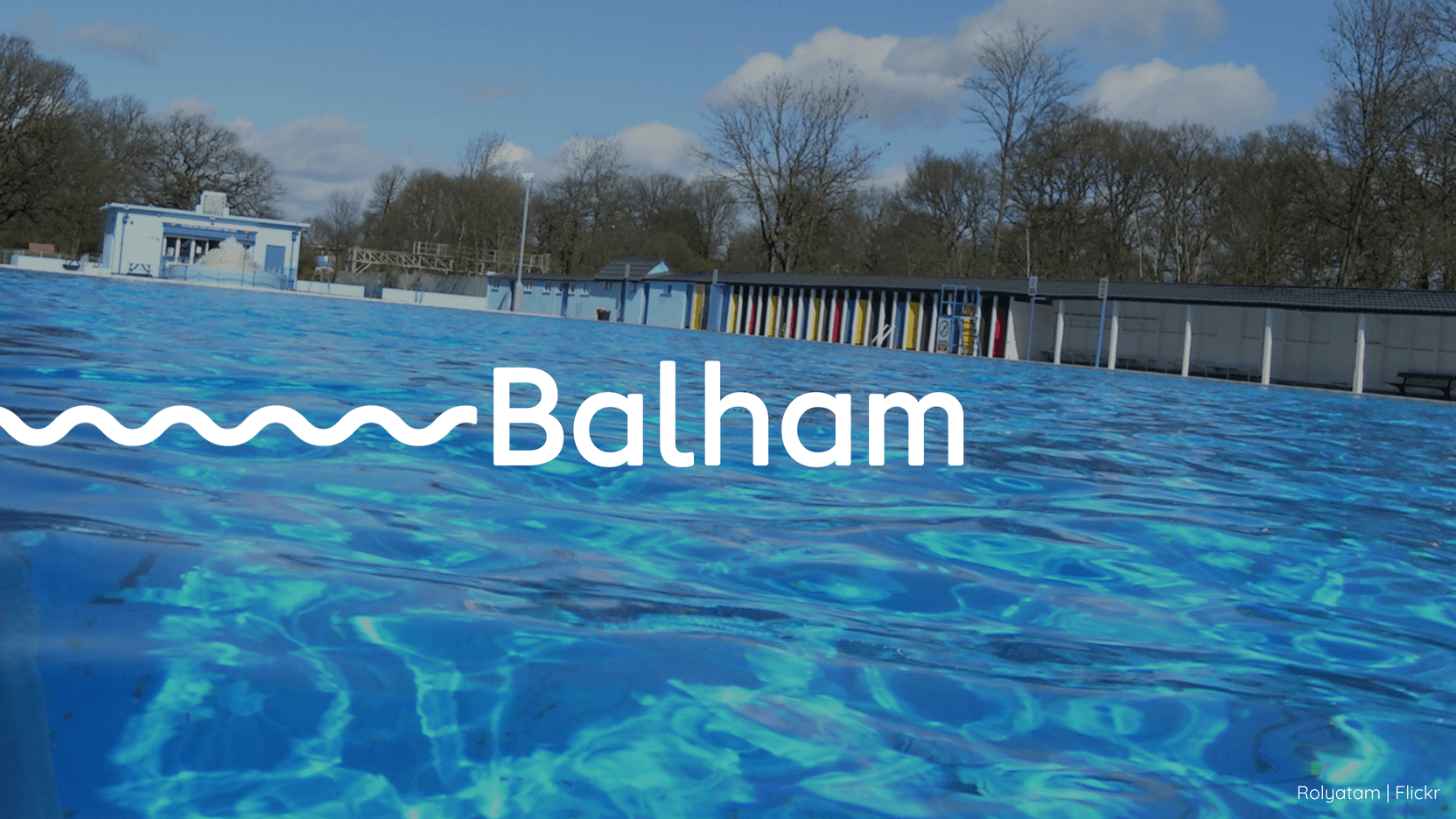 Compared to nearby Clapham, Balham has a more community and family-oriented vibe. There's less pressure to fit in with the 'cool crowd' here - think yummy mummies and friendly cafes. If you're tired of the pretentiousness of London, Balham's relaxing neighbourhood feel might be for you.
Where is it?
Located firmly in South London, Balham neighbours Tooting and Clapham.
What's the transport like?
First, and most notably, Balham has its own tube station. If you're familiar with south London, you'll know this is a rare commodity! Hop on the Northern line to get around the city, or catch a South Western train for easy connections to Croydon and Victoria. Plenty of buses pass through the area too, but keep the 355 in mind if you want to head towards Brixton, or the 115 for central London!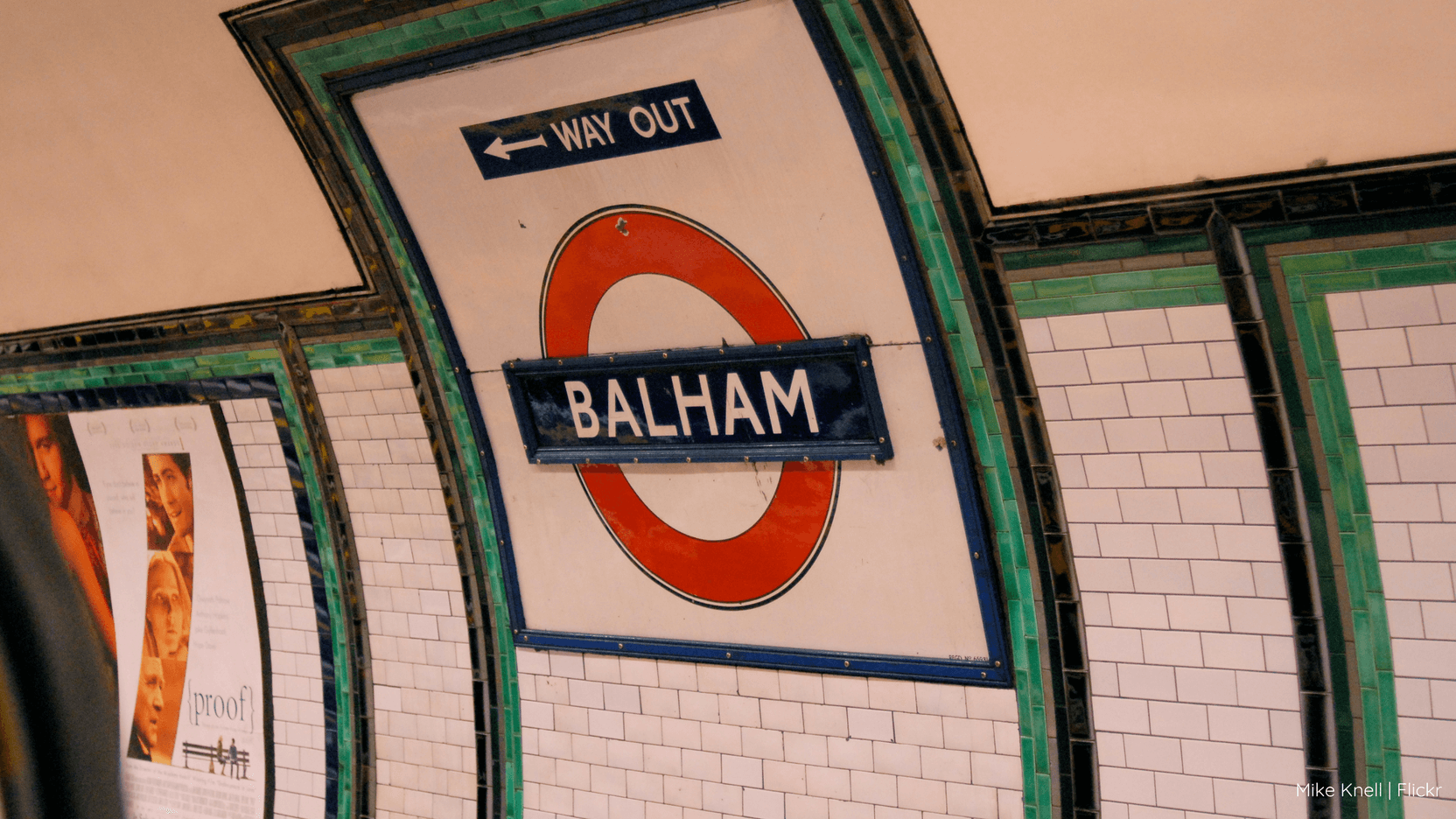 Where do the locals go?
Parks:
Wandsworth Common is one of Balham's best features, spanning over 130 acres of woodland and ponds. The grounds feature a tennis and bowls centre, as well as 'The Scope' wildlife centre. Fancy an action-filled afternoon or a picnic in the park? Take your pick.
Events & Activities:
The best restaurants:
Gurkhas serves up some of the best Nepalese food London has to offer! If you've never tried Nepalese, order daal baht with acher (rise, lentils and chutney), and we guarantee you'll never want to try anywhere else.
When moving to a new area it's always wise to suss a good Italian restaurant early doors - and Bucci is just that. Head down for a crowd-pleasing carbonara, or a friday night antipasti with wine.
Every Saturday is Balham Farmers Market. Pick up some local produce ranging from incredible cheeses, breads, preserves and gin to take home with you! And if you get peckish while out-and-about, try some delicious fresh pasta from Lord Pesto and pick up a pastry from Artisan Bakes.
Meze Mazis is a family-owned restaurant with a menu that combines Greek, Turkish and Italian dishes. It's the perfect place if you're prepared to order a bit of everything - after all, mezze is supposed to be shared. The chef is renowned for his baklava, so don't skip on dessert either!
The best pubs:
The Bedford recently underwent a multi-million pound refurbishment but has been standing since 1931. This unique boozer features a ballroom, cocktail bar and club room including a stage which has previously featured the likes of Ed Sheeran, and Michael McIntyre - as well as much more upcoming talent. If you're in need of a laugh, be sure to attend one of their famous Banana Cabaret comedy nights!
If you enjoy a decent pint, then take a trip to The Belleville Brewing Co. Set up by ten dads - whose children all attended Belleville primary school - the brewery serves four year-round beers and a range of seasonal pints. Make a trip down to their taproom on the weekends to watch them host 'sessions' for local Dj's and musicians.
The Exhibit has been a local institution for over 23 years! Their venue is spread over 3 floors and includes 5 bars, a restaurant, garden, 3 balconies, a karaoke room and cinema! If you can't decide what kind of night you fancy, rest assured there's something here for everyone.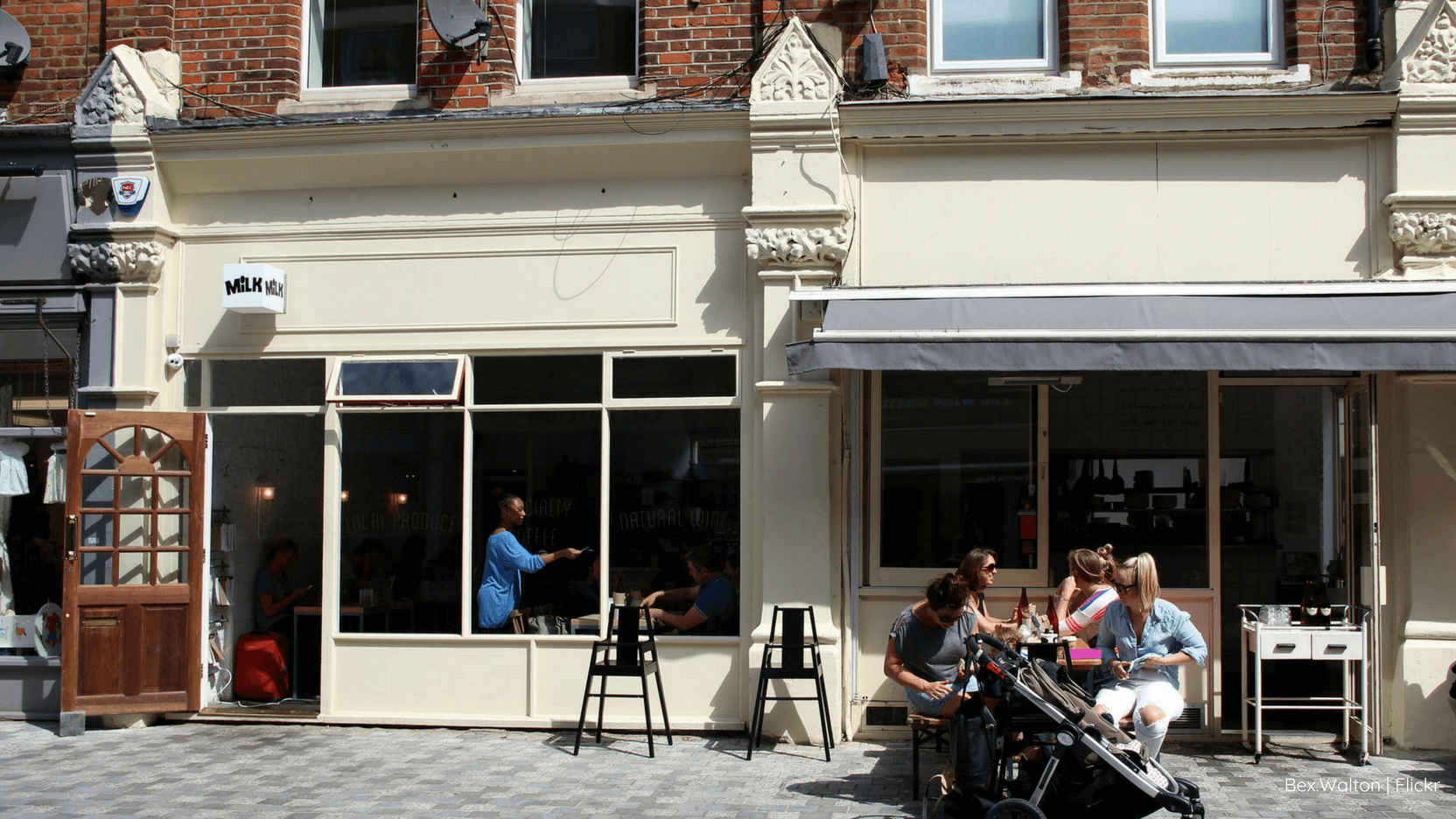 The best coffee shops:
Milk operates on a first-come-first-serve basis - sop be prepared to wait at least 20 minutes for a seat on busier days. Their outdoor seating and seasonal menu are perfect for a sunny Sunday brunch with pals.
Find The Apple Blue tucked away next to Balham station. Their mantra is "good coffee, good food, good memories" - need we say more? We recommend trying their breakfast shawarma (trust us), or apple crumble croissant with ice cream.
If you're a coffee fanatic check out Neev and May, as they serve coffee from one of the UKs leading independent micro roasters. They also champion community spirit so you can expect to see art hung from local creatives and bakes from neighbouring businesses sold at the counter.
Shops:
Shops at Balham highstreet include Jigsaw, Matches and Oliver Bonas. Yummy Mummies - we weren't joking! But you'll discover them scattered between charity shops and cafes. To support an independent business, pop into Lark for lifestyle and homeware! Go in looking for nothing in particular and leave with a new vase or scented candle.
What's it famous for?
Balham formerly had a reputation for being a rough area (on the contrary - it's now considered one of the safest places in South London). Because of this, for many years it was known as a joke landmark in reference to a comedy sketch by Frank Muir and Denis Norden called "Balham, Gateway to the South". Notable celebrities from the area include popular DJ Fred Again…,who was born in Balham, and Adele who attended a local school in the area.
Local resident of SW12? Let us know your favourite bits of Balham.
Photo credit: Rolyatam, Mike Knell , Bex.Walton, Ewan-M