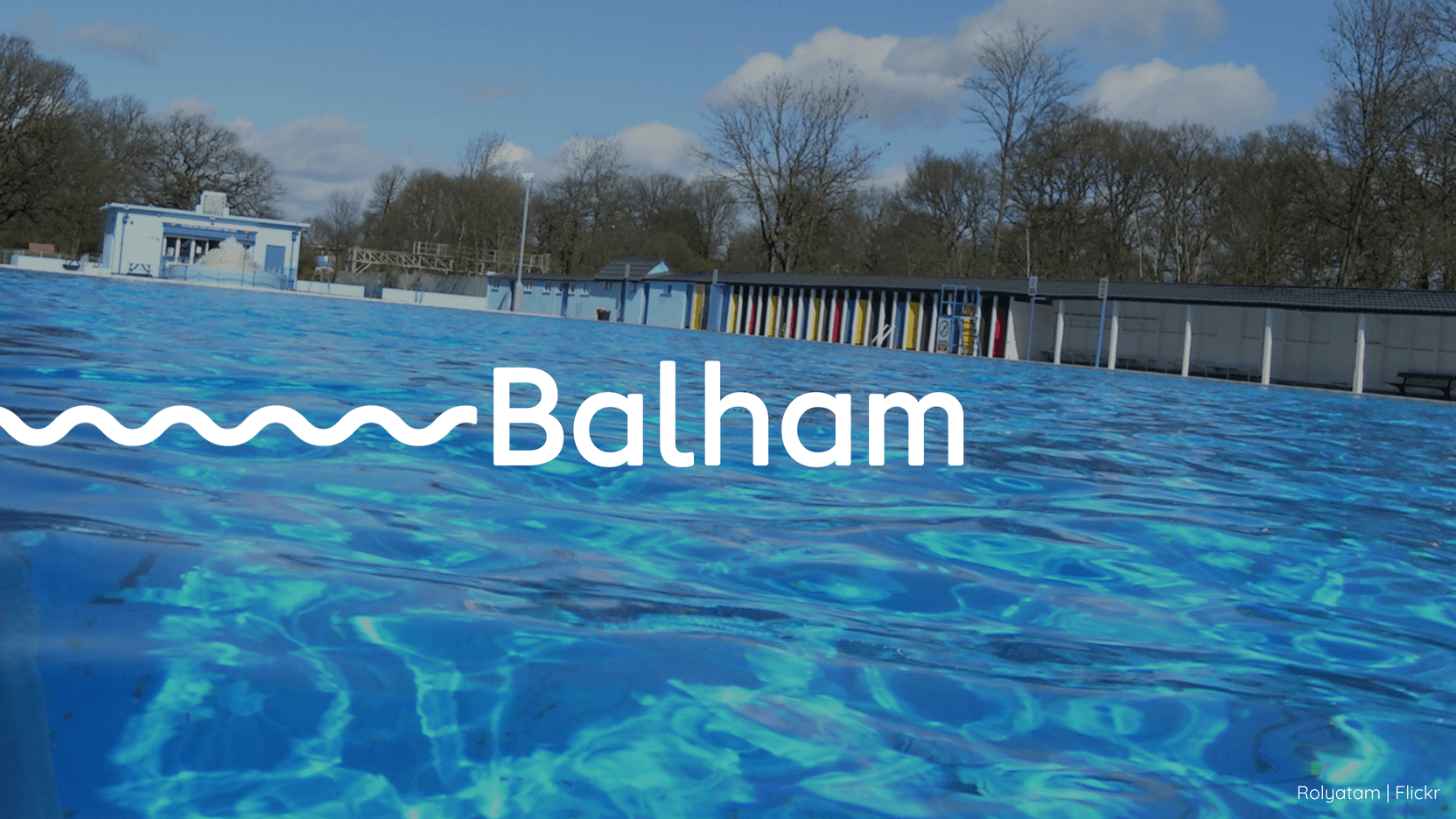 The Northern line gets slated for a lot of things: it's really hot, it's (apparently) the dirtiest tube line, and it's got far too many stops. But it will also take you to beautiful Balham – otherwise known as south west London's sweetheart.
Balham is sandwiched between thriving Clapham and shabby-chic Tooting, and despite a massive regeneration has managed to retain a community, village-y vibe. Packed with restaurants, cool pubs and brunch spots, it's a paradise for young commuters and recent graduates.
Which would explain why SW12 is so popular too - more than 800 people list rooms in the area at a time, and you can still find a bargain (in London terms) if you look hard enough. Balham is also part of the borough of Wandsworth, famed for competitively-priced council tax (#adulting).
How do I get there?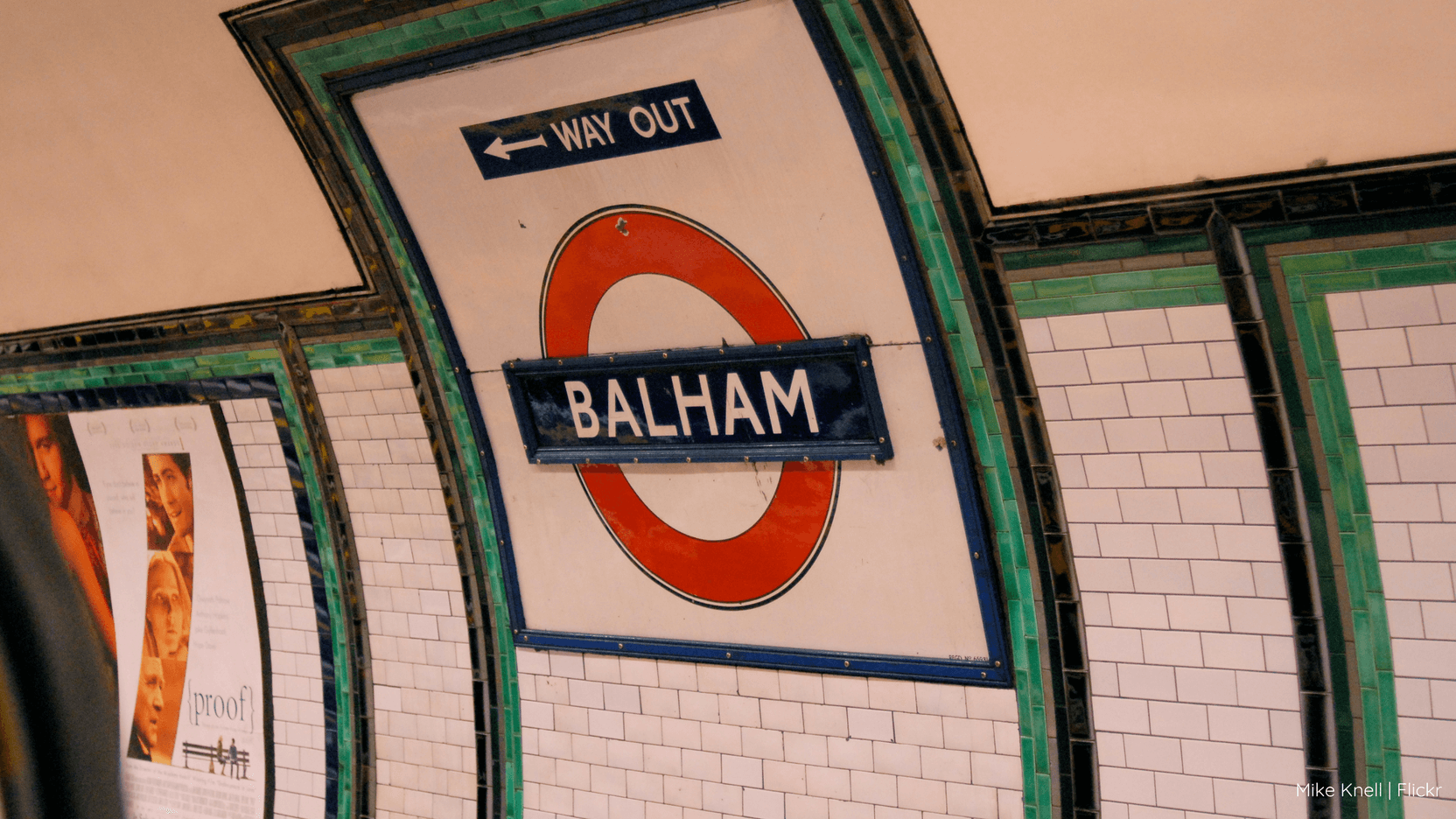 On the Northern line, duh. Keep on going past Kennington, through all the Claphams and you'll soon arrive in Zone 3 Balham. The station has an overground service too, with regular trains to destinations as far flung as Epsom, Milton Keynes Central and South London. Or you can get to London Victoria in all of 12 minutes.
The bus offering in SW12 isn't bad either – there's the N155 night service that'll link you with Westminster, Trafalgar Square and Charing Cross. Regular daily buses will take you to Clapham, Kennington, Brixton, Tooting and Crystal Palace.
What is there to do?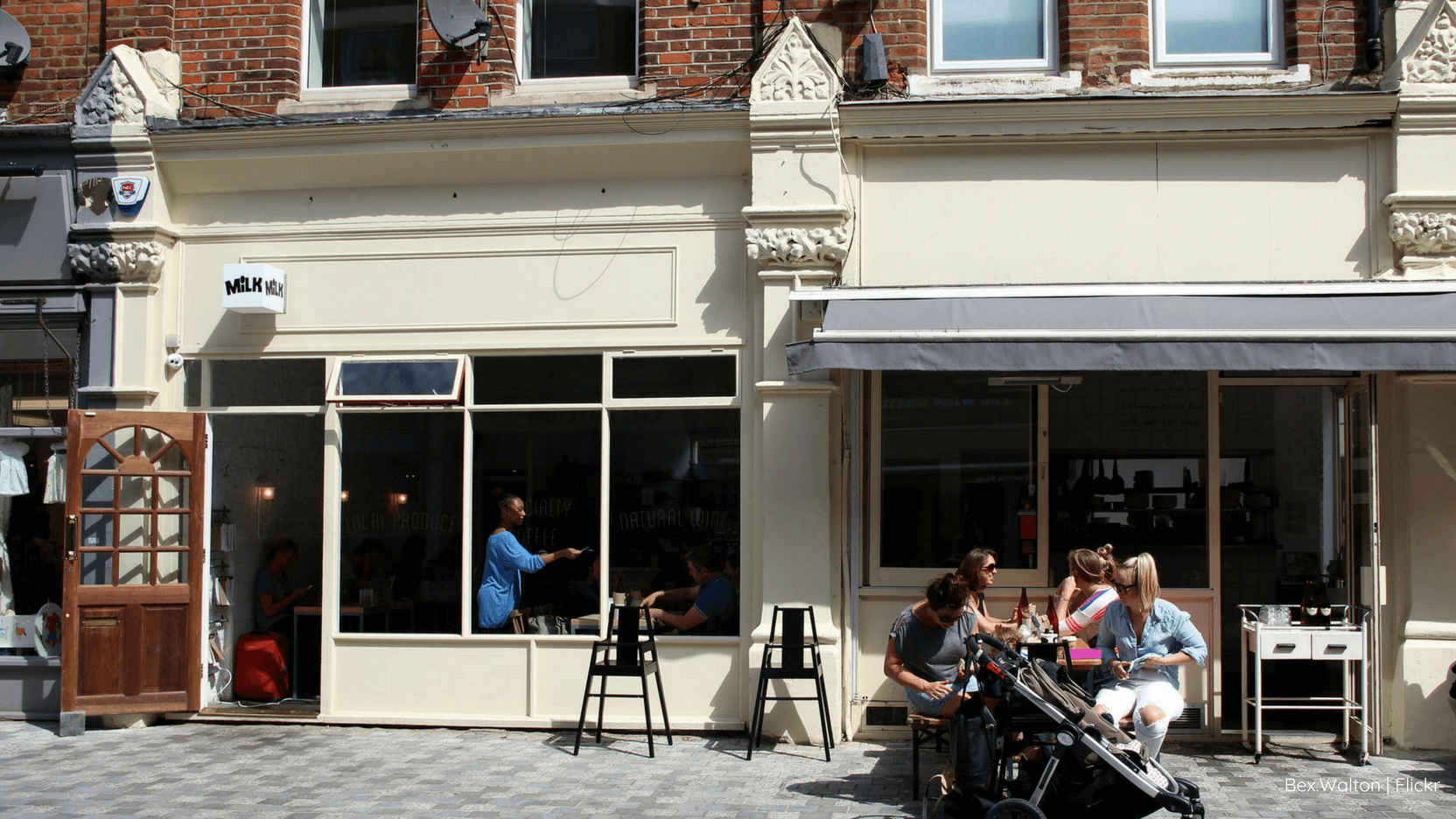 Brunch is BIG news in Balham. But before we get to all that…
The Exhibit is a restaurant/bar/community space hybrid right by the station, offering something for every mood. You'll find a regular program of films screened in a cinema room, various workshops, themed brunches (naked brunch is the latest…), and DJs every weekend.
Local pub The Bedford also hosts a weekly comedy night, Banana Cabaret where you can expect your ribs tickled by both newbie comedians and household names.
If you're after a bit of #wellness in SW12, you won't be disappointed either. The area is home to Hot Yoga South – a self-proclaimed "yogahaven" where you can practice Bikram yoga in 50% humidity conditions. Sweaty, but soothing (we've heard).
Or if swimming's more your vibe, head down the road to Tooting Bec Lido. This well-known outdoor pool is open daily from 6am-8pm during the summer, and for a mere £7.50 you can splash away all day to your heart's content. Or just soak up some English sun poolside. Who needs Ibiza?
Where do I eat?
Start where all of the best days do: brunch. Specifically at Milk – a local hero that's famed across south London for indulgent egg dishes (think baked eggs aplenty with lots of Feta cheese), fluffy pancakes, and amazing vegetarian breakfasts (HELLO sweetcorn fritters). You're best going down an hour before you actually want to eat because there's always a queue, but it's well worth your patience.
French brasserie Gazette is another good spot for early morning feasting. Expect fresh juices, freshly baked croissants and mouthwatering sourdough baguettes accompanied by homemade jams. Or head to Hildreth Street's Blackbird Bakery bright and early to pick up one of their amazing fresh loaves – Saturday's specials include olive bread, fresh foccacia and a walnut and onion loaf. Bready when you are.
For an alternative brunch, try Chicken Shop. The menu is (unsurprisingly) chicken-filled, but just you try and refuse some crispy buttermilk fried poultry served on waffles with creme fraiche, chilli and maple syrup. Thought so…
Grab a slice of lunch at Ciullosteria – their "Balham high" pizza ft. tomatoes, king prawns, calamari, parsley and chilli is one not to miss. The fresh seafood pastas and risottos aren't bad either…
Dinner in Balham is an eclectic offering. Highlights include: sensational curry and Indian cuisine at Thali and Pickles, authentic Nepalese dining (think charcoal cooked meats with spicy, flavoursome sauces) at Gurkha's Diner and juicy, grass-fed cuts of fine British steak at Arlo's.
And the drinks?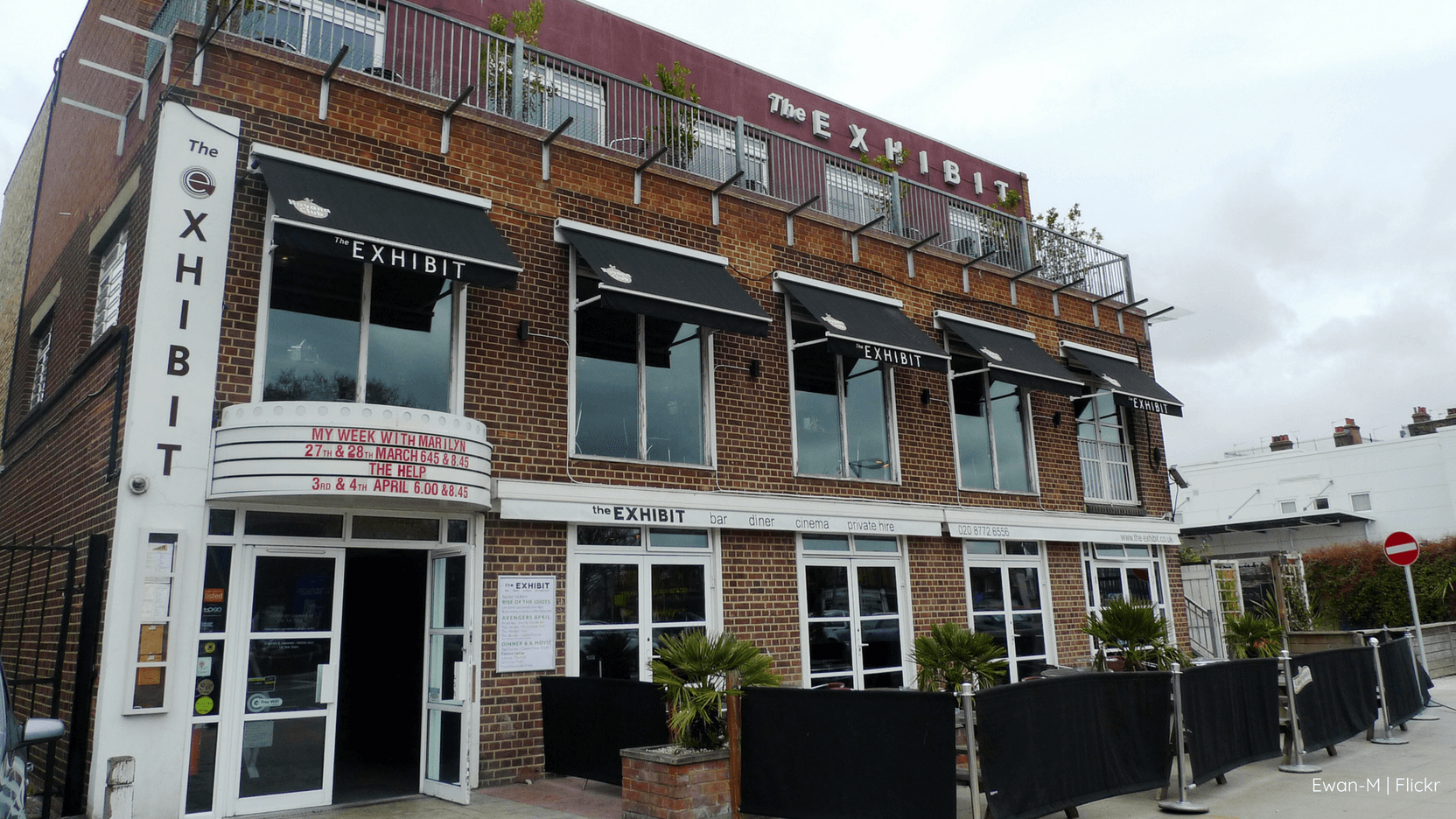 A large population of 20-somethings means that Balham is a great spot for a cocktail (or two) – there's serious potential for an awesome pub crawl in the many venues lining Balham High Road. Here are some of the best locals to try.
Lost & Found is home to "Balham's happiest hours" from 5-9pm EVERY night, where all cocktails are buy one get one free. The cocktail list is vast, so come with an idea in mind – I'll make mine a Clover Club, please (gin, raspberry liqueur & syrup, lemon juice and egg white).
Balham Bowls Club is a neighbourhood favourite, offering both spacious rooms and cosy corners full of sporting memorabilia, quirky décor and probably a dog or two – they're allowed everywhere except the restaurant. Whether you're heading down for a Tuesday quiz night or some live music on a Friday, it's always packed.
The Hagen & Hyde pub is a must-visit purely for its sprawling beer garden and terrace – there's nowhere better to soak up the evening rays. Sports fans will appreciate the big screen TV inside the pub too. Or head a little down the road towards Clapham South and into The Avalon, another brilliant boozer with a lively atmosphere and three gardens.
And then finish up by dancing the night away at none other than The Exhibit. Pure Balham bliss.
Local resident of SW12? Let us know your favourite bits of Balham.
Photo credit: Rolyatam, Mike Knell , Bex.Walton, Ewan-M