Area Guides
Your guide to... Canary Wharf
Reading time: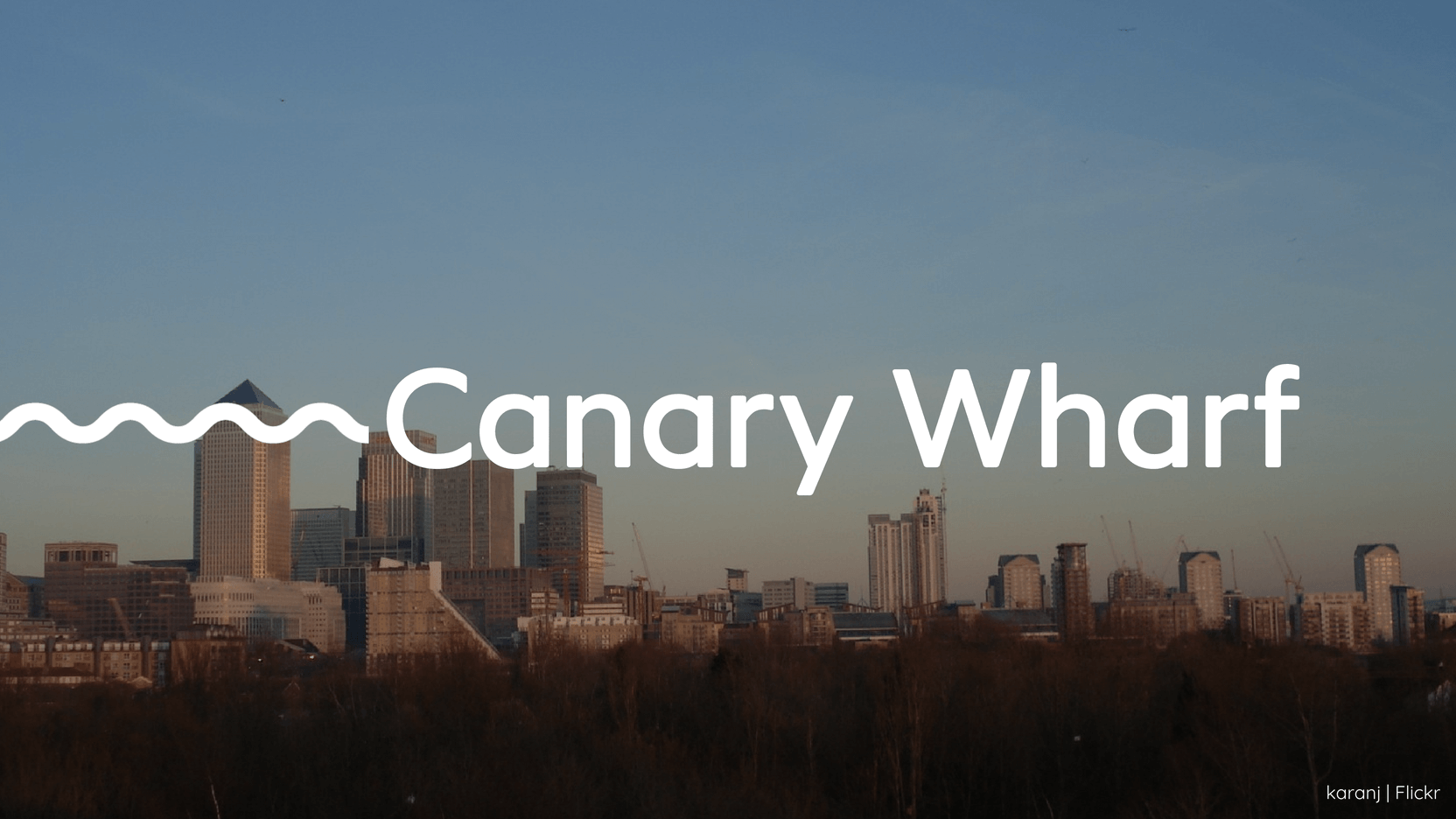 Okay, so we know it's most famed for the sheer amount of suit-wearers you'll see there… but there are also usually more than 1000 rooms on offer on SpareRoom in Canary Wharf – making it one of the busiest areas in the UK for flatshares. Guess the buzz can't all be corporate...
Affectionately dubbed "Cwharf", this riverside patch of east London has long been London's key financial district - with big banks and high rise offices dominating the skyline. But it's recently become a desirable area to live too, thanks to its sleek modern apartments, convenient commute and amazing city views.
But when the working week's over, what is there to DO in Canary Wharf? A lot more than you'd think, actually…
How do I get there?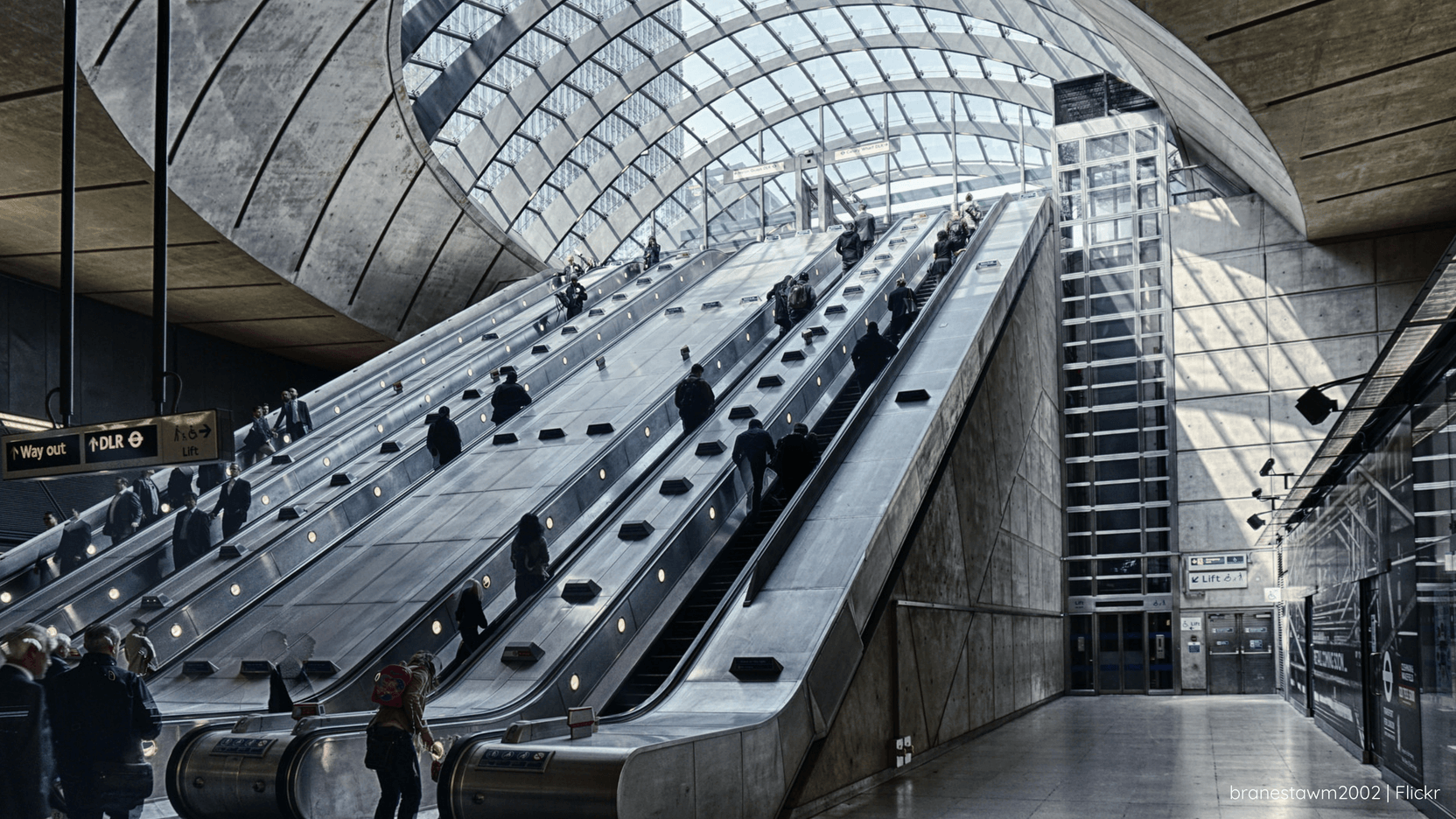 Canary Wharf station itself sits on the Jubilee line in Zone 2, but it also has its own stop on the DLR, which can take you all around the Docklands (with some pretty cool views on the journey). Pro tip: try and bag a seat at the front of the DLR and you'll almost feel like you're flying…
If safari park style driverless monorails aren't your thing, you can also catch a boat service from Canary Wharf Pier that'll take you along the Thames to locations including London Bridge, Chelsea and Greenwich. The area is also served well by buses from east and central London.
Pretty soon the new Elizabeth Line will stop at Canary Wharf too, bringing the city even closer to Cwharf. To put this into real perspective: a commute to Farringdon on this line will take only eight minutes. You'll never be late again!*
*Unless you don't work in Farringdon. Or the line breaks, there's a strike...or you're hungover. You get the picture though.
What is there to do?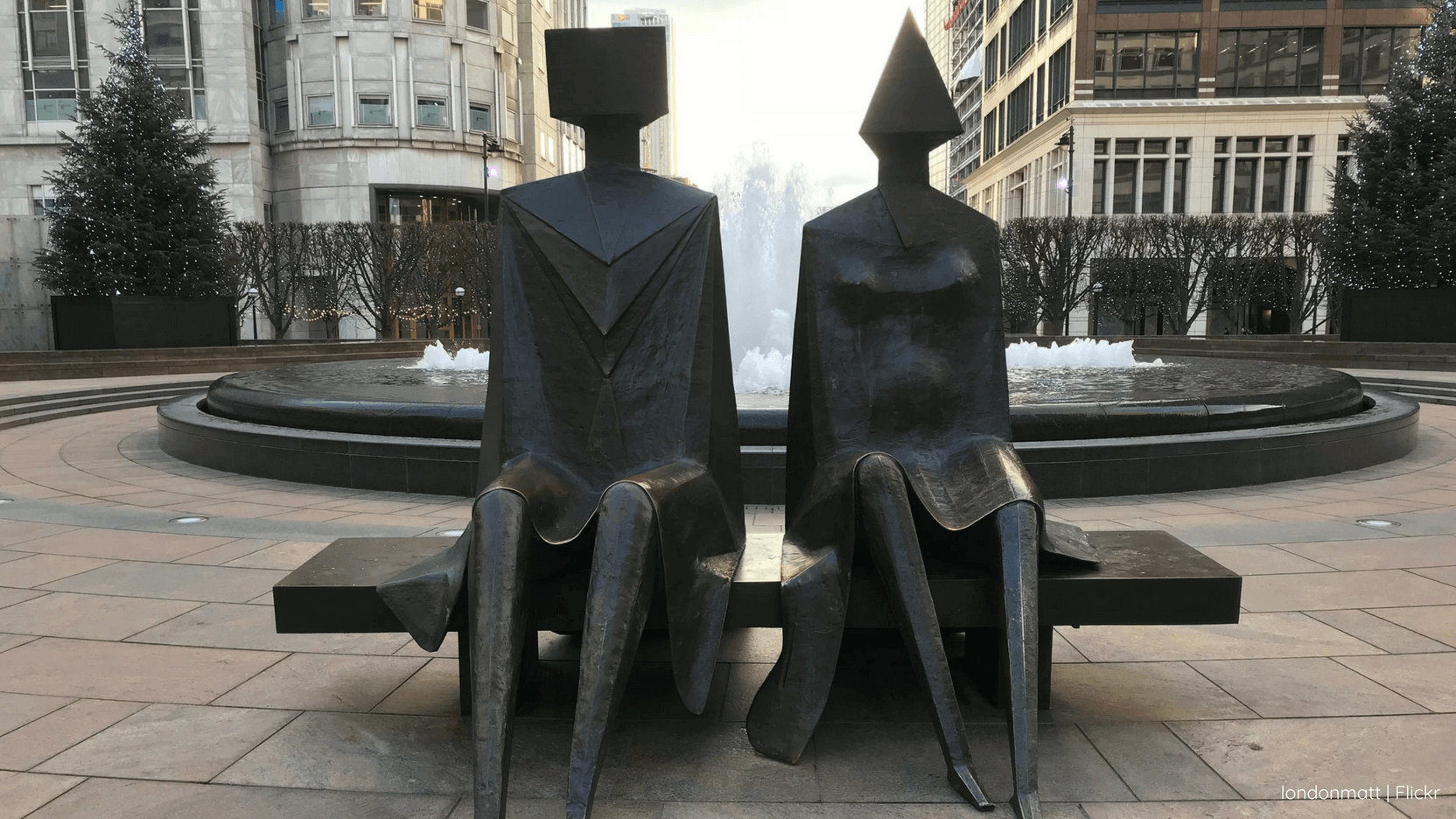 It's surprisingly cultured in Cwharf, actually.
The Museum of London has a venue here, so if you're into a bit of Docklands history and discovering the roots of the big city, you're in for a treat. Entrance is free and the events programme is always packed.
Cwharf also has one of the UK's largest collections of public art – there's a sculpture, installation or interesting tile around almost every corner here. Take a wander and see what you find, or download this handy Art Map.
The upcoming arrival of Crossrail has brought more than just extra trains to the area. Crossrail Place is one of the extra goodies - namely its roof garden perched up high. It's free to enter and wander, and the area is filled with funky windows, an impressive amount of plants, and even a performance space. The rooftop also hosts Giant Robot – a street food paradise spanning everything from Tawainese steamed buns to steak and chips.
Where do I eat?
Once you've torn yourself away from Giant Robot, you'll find plenty of other places to eat here. The area has pretty much every chain restaurant known to man, but if you're up for broadening your horizons read on.
Havez has a prime waterfront location, making it a picturesque spot for quality Eastern Mediterranean cuisine. Kofte, mousakka and fresh fish are all on the menu, as well as traditional treats like hummus, taramasalata, and 'borek' (feta and spinach filo parcels). Delish.
The French cuisine at Plateau is worth a try to, and the venue's comprehensive wine list is not to be missed either - all in stylish surroundings (think: marble, floor to ceiling windows and fourth-floor views of Cwharf).
You'll find "modern Indian soul food" at Chai Ki (hello coconut and turmeric prawns), London's best steak-frites at Le Relais de Venise, and authentic Spanish tapas at Iberica – we recommend including the tried and tasted black rice, chorizo lollipops and pulpo in your tapas spread.
Last but not least, make a night of it at Boisdale. This lively restaurant serves Scottish-inspired dishes alongside live music, with views of the city skyline to boot. Perfect.
And the drinks?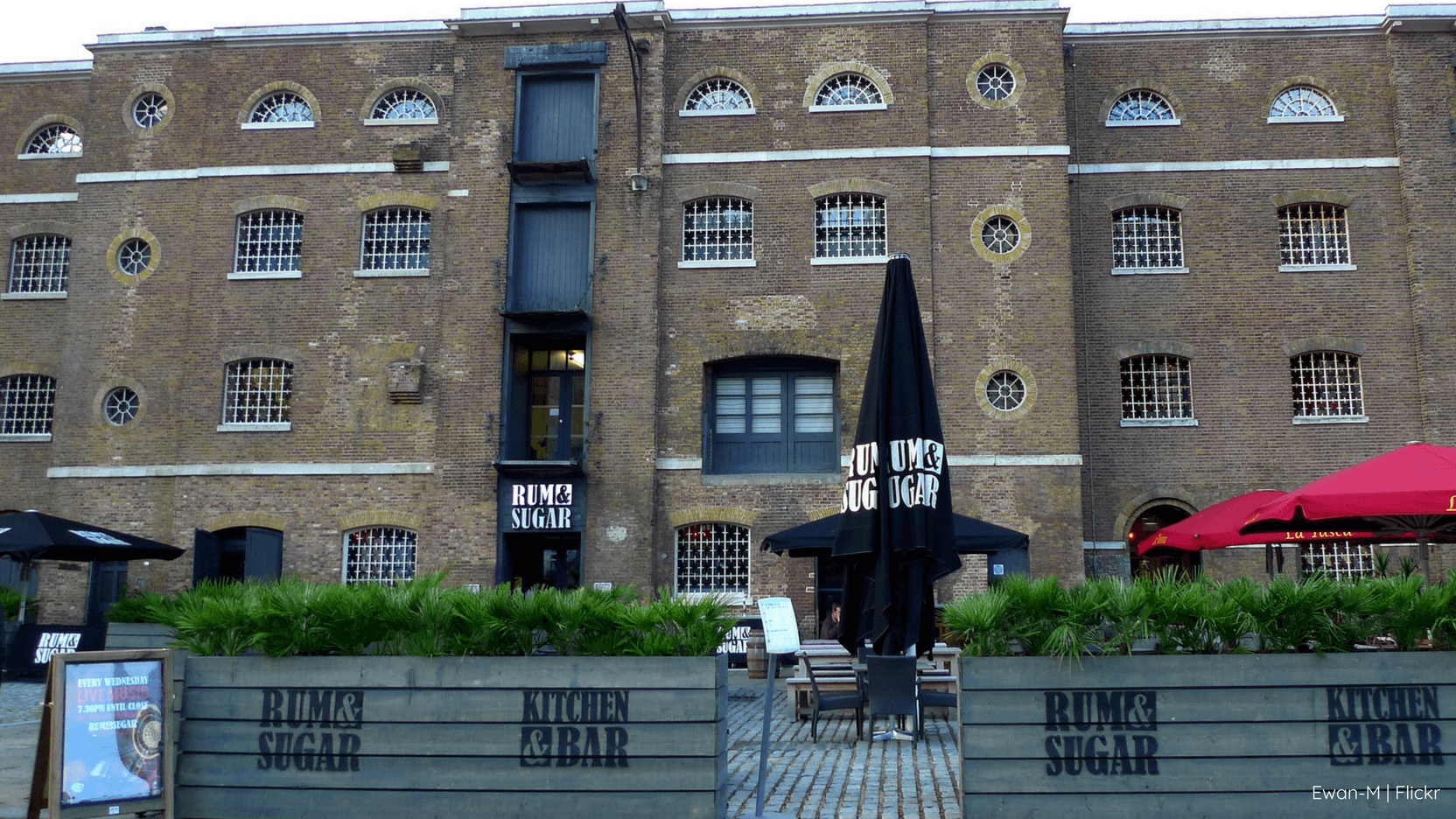 Most of the bars in Cwharf are part of its many restaurants, so a nightclub spot this is certainly not. But if wine bars and cocktails with a view are more your vibe, you'll be right at home here.
Fun cocktails and 200 types of rum live at Rum and Sugar – a Caribbean joint that's always buzzing. Their signature cocktails do things with rum you'd never think possible – rum, cacao and caramel syrup? Go on then…
Wine connoisseurs can get their grape fix at Davy's, an intimate wine bar with an extensive list of the good stuff - imported from all across the globe - at varying price points. The venue even has a tasting room that can be booked for private events if you're really keen.
But our personal favourite has to be Bokan. Head to their rooftop for sky high drinks with incredible views of the Docklands. The drinks list is huge, the scenery is beautiful, and there are some seriously comfy chairs to lounge in. What could be better?
Live in the Cwharf and don't wear a suit? We'd love to hear about your favourite bits of the area!
Image credit: karanj, David Skinner, Matt From London, Ewan-M
---
Now we have your attention… we'd like to say a little thank you for reading this article and following SpareRoom.
We also say a BIG thank you every month to one lucky user – with our Live Rent Free competition, where we pay one winner's monthly rent, every single month. Fancy it? It's FREE to enter, and you can enter every single month. What are you waiting for? Click here and cross everything…