News & Comment
An open letter to Patrik Schumacher, about living rooms
Reading time: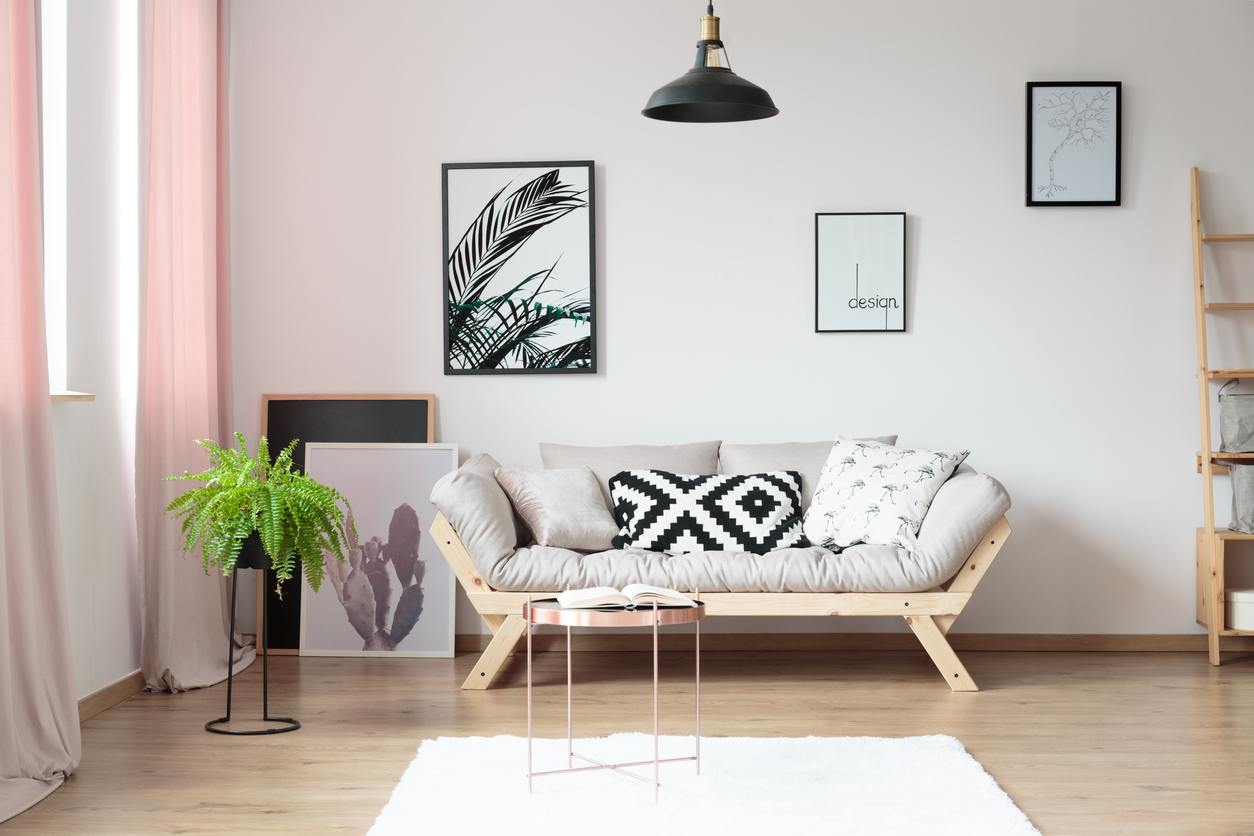 Dear Mr Schumacher,
Firstly, I'd like to commend you for your work on the Olympics Aquatics Centre. While there's no denying that this is clearly an architecturally stunning and well-designed events space, I'm not really sure that I could live there.
Which is why I'm inclined not to believe in your vision for the future of residential architecture – namely your recent (and totally insane) claim that millennials don't need living rooms.
It's certainly true to say that many of us don't have living rooms. I've lived in London for almost four years now, happily settled as a flatsharer in Tooting. Until recently this was considered an affordable area. The kind of place where you might even be able to nab a "bargain" £600 monthly rent – which would get you a room in a top floor flat with a double bed pushed against the wall, a "galley" (shoebox-sized) shared kitchen, and a mould problem too. The one thing missing from this "cheap" rent? A living room.
Sure, there's some argument that having this living space isn't a necessity. If your idea of home is little more than somewhere to sleep every night, your "small, clean, private hotel room-sized central patch" will probably work just fine. When you strip "living" back down to necessities, I suppose there is an argument that all you need is a space to sleep, some space to make your pasta and a shower.
But can you even begin to imagine how utterly bleak and depressing that kind of lifestyle really is?
Here's the situation for most of us millennials. A lot of us are spending 50% or more of our monthly income on rent, and more often than not we're flatsharing because it's cheaper. We'll probably have spent some time finding the right home that feels safe to come back to at the end of a working day. We'll also probably have spent some time choosing the right flatmates, because if we must share a flat (despite our parents' constant reminders to get on the property ladder/live alone), we'd like to be doing it with people that are good fun, a good support and who can become good friends.
Ask anyone and they'll tell you the same: a happy shared house is made from a group of people who actually enjoy hanging out with each other. Where do they usually hang out? Hmm…
In my flatsharing years, I've experienced it all. Right from that first mouldy flat, to a slightly better one a year later. Neither had a proper living room, because both landlords had decided to convert this space into a bedroom to soak up as much income from the property as possible. And to be honest, I too was caught up on necessity when I moved in – and was prepared to sacrifice this communal space so I had a roof over my head.
What did I miss out on? Probably two years where I could have been really bonding with the people I lived with. Two years where we could have shared a Netflix subscription, eaten our dinner together and made memories we'd all probably still talk fondly about in our Whatsapp group.
What did I get instead? Some sense of community I guess, but mostly built on the foundation of shared utility bills and crossing paths in the kitchen for just long enough to comment on each other's culinary efforts. Don't get me wrong, we tried our best. We organised drinks, we hung out in each other's rooms every now and then… but without that added common space, we just didn't have so much in common.
Here's another fact about millennials: we're the loneliest we've ever been. And as such, those of us who feel alone are now more than twice as likely to experience mental illness than the rest of the population. And this is hardly surprising when you factor in our long working days, lack of disposable income (goodbye social life), and now increasingly our lack of living rooms in shared flats. It becomes unavoidable to spend your evenings with the door closed, eating dinner in bed, totally alone.
Luckily my life has changed. As of December 2017, I have a living room. And a large kitchen, if we're keeping track. Sure, I pay an eye-watering premium compared to my first mouldy flat, but for the monetary loss I've already experienced some quite significant life gains.
I have space for people to stay. It might be a mattress on the floor, but my guests do get a cuppa in the morning and extra quality time with me. I no longer have to eat dinner in bed. My sheets have never been whiter, and I don't have to awkwardly apologise to my flatmate/boyfriend/friend as we balance bowls on cushions, eating curry cross-legged on my bed/floor. We can also have dinner parties. Like REAL ADULTS.
Admittedly, we probably don't spend as much time in our living room as we should, due to our busy lives. But this isn't because of "networking 24/7" as you brashly claimed. It's more down to conflicting schedules, working early, finishing late and quite simply being knackered when we get home.
What I can say now with absolute clarity and conviction: I need my living room. When I gained a living room, I also gained a home. The sense of embarrassment and shame that lingered every evening when I brought my soup to bed is long gone, thanks to having a space in the flat I share where we can make memories and LIVE.
So thanks Mr Schumacher. But frankly, you can stuff your "hotel room-sized studio flat", with a bed that probably folds out of the wall. I'll take my cosy living room, recliner chair and banter with my flatmate any day.
Kind regards (from my comfy recliner),
Charlea
---
Now we have your attention… we'd like to say a little thank you for reading this article and following SpareRoom.
We also say a BIG thank you every month to one lucky user – with our Live Rent Free competition, where we pay one winner's monthly rent, every single month. Fancy it? It's FREE to enter, and you can enter every single month. What are you waiting for? Click here and cross everything…