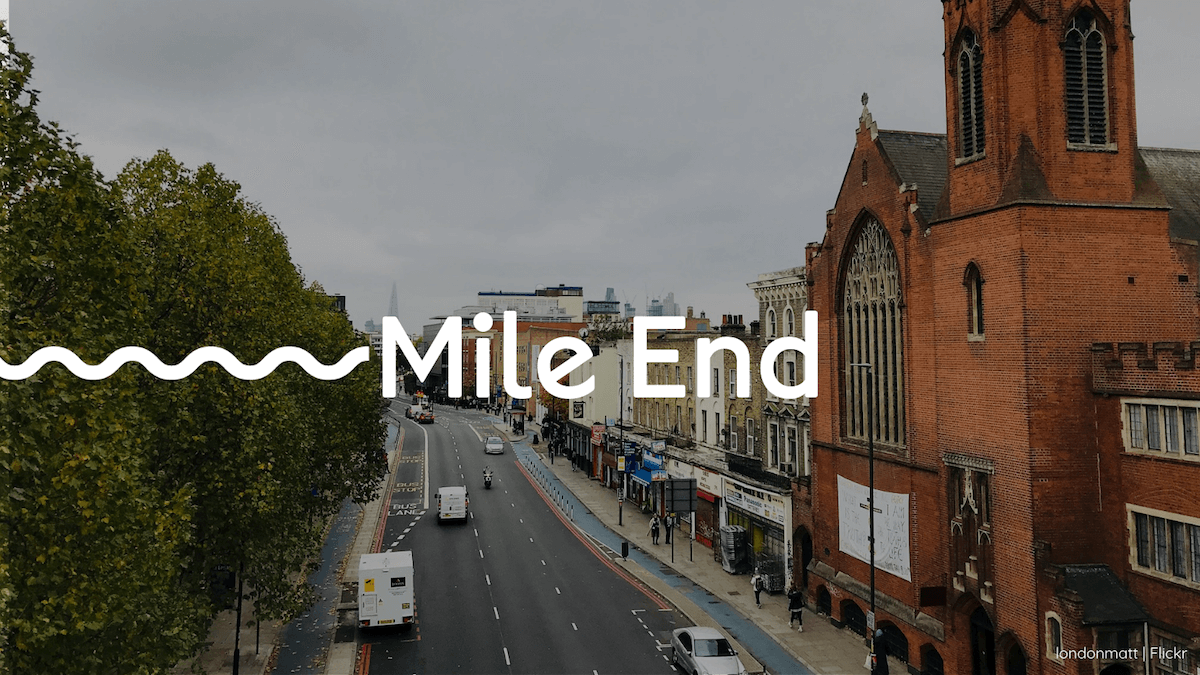 The increasingly gentrified Mile End is a shadow of what it used to be – this east London neighbourhood is becoming an increasingly brilliant place to live.
Queen Mary University lives in the middle, so it's always been a popular area for students to live. But now more people are moving to E3 than ever before – thanks to the well-priced rent, stacks of character and quirky spirit.
Thinking of moving to this eastern neighbourhood? Here's our guide to Mile End's must-sees.
How do I get there?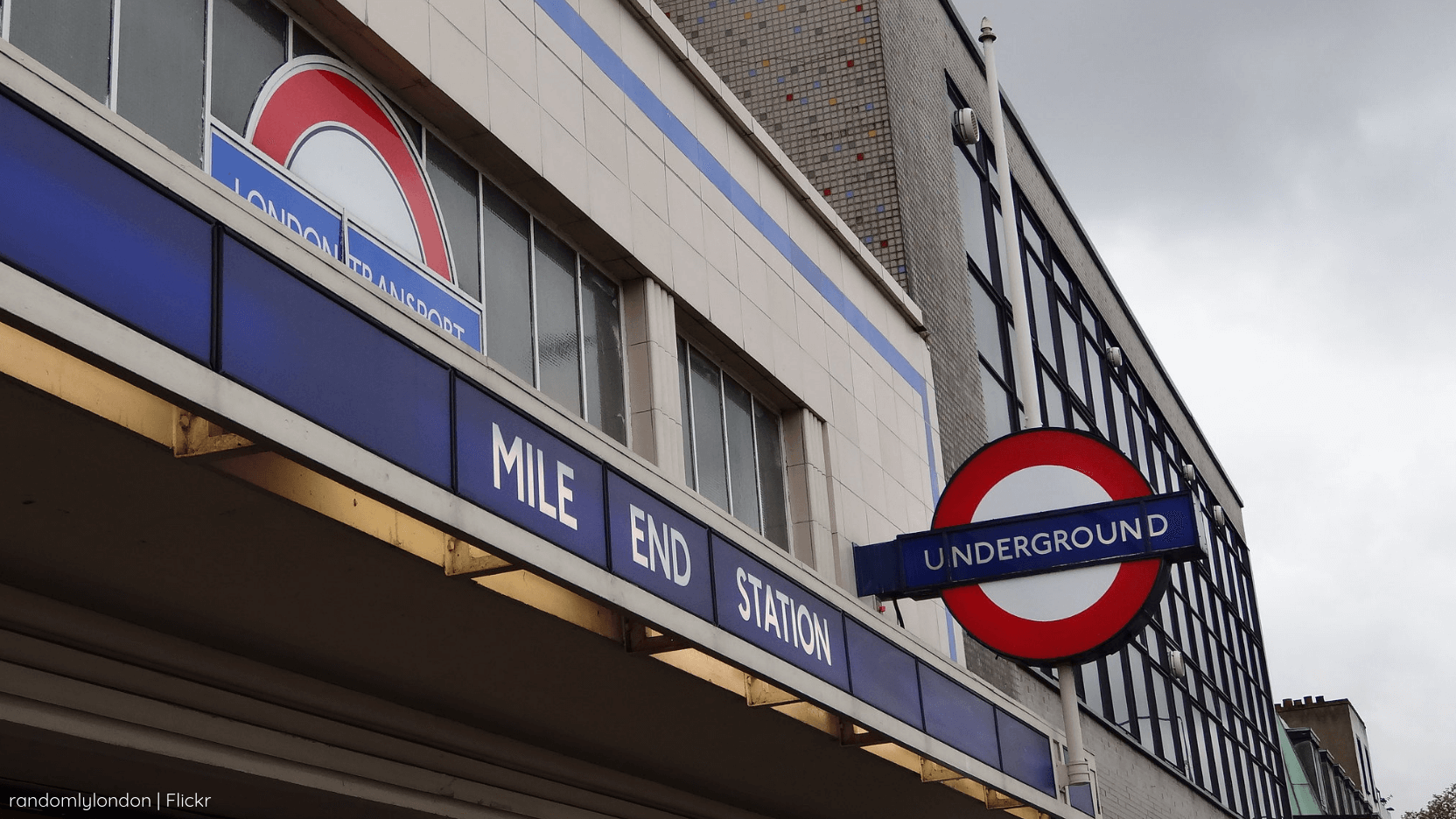 Mile End tube itself sits conveniently on the Central, District and Hammersmith & City lines. You're also a short walk from Bow Road (District and Hammersmith & City) and Limehouse (DLR).
Mile End's eastern location makes it a great base for commuters and explorers alike – it's walkable to a lot of London's landmarks. Shoreditch, Brick Lane and Stratford are pretty accessible on foot, and the close canal proximity means peaceful, picturesque weekend strolls are yours too.
By night the 227 bus will get you home safely, or the N8 from Piccadilly Circus will drop you in Roman Road.
What is there to do?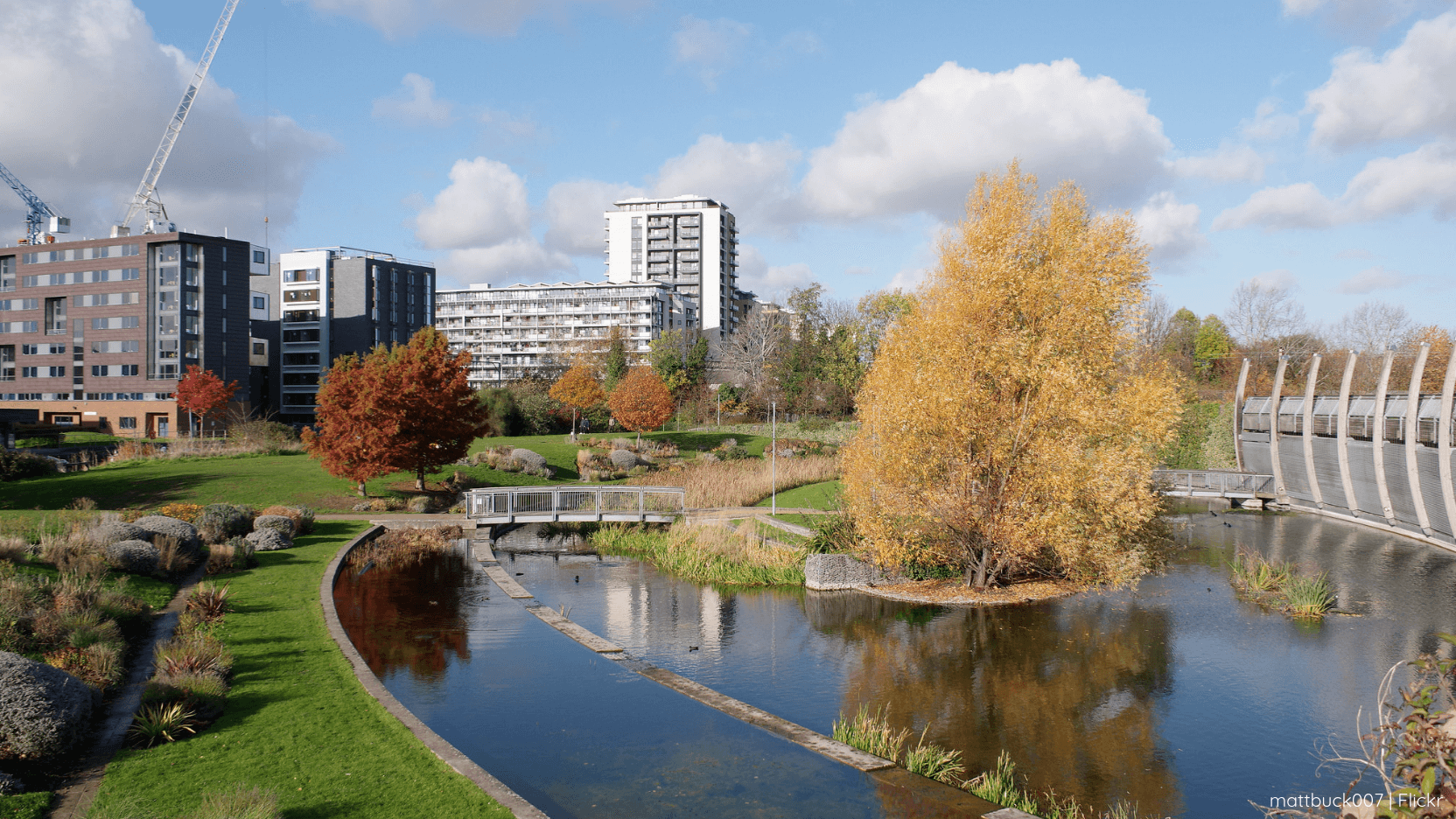 If you like green space, you've come to the right place. Mile End Park has 79 acres of glorious greenery with plenty of attractions including a lake, farmers' market, astroturf and football pitches, play areas, leisure centre and a climbing wall. That's a LOT of activities to try… so if you like your parks a bit more laid back try nearby Victoria Park which is a BBQ-friendly space, and plays host to hipster music festival All Points East in summer.
The parks aren't the only thing to look at in Mile End though – the architecture in the area is pretty stunning too. Most buildings are late Georgian or early Victorian, so look carefully and you'll find traditional pubs, pretty squares of grand-looking houses stucco-fronted buildings.
If you want to experience a proper East End market, check out Roman Road Market where traders flog everything from clothes and shoes to food and household essentials. Obviously gentrification has hit though, so you can get a hipster flat white and some organic bread in your haul too – if that's your vibe. Rumour has it you'll hear proper East End accents echoing all along Roman Road too… a rare sound in London nowadays.
Mile End Climbing Wall is the place to go for bouldering banter in east London. Both beginners and advanced climbers will find something here, and there are lots of different sessions on offer to help you learn the ropes (geddit).
Where do I eat?
Make your first stop G. Kelly on Roman Road – a traditional pie and mash shop that uses an 80 year old recipe for its amazing puffy, doughy pies. You can also try eels in liquor or jellied if you prefer – pies start at £2 a pop so you'll have plenty of coins to sample the whole menu.
Other Roman Road favourites are Zealand Road Coffee for a cup of the good stuff and a slice of cake, and Muxima for tasty brunches and one epic-sounding chorizo sarnie, filled with meat, red onion jam and pesto mayo.
Another option for a chilled out lunch is Rusty Bike. This laid back pub is a great spot for Thai food and big screen sports – so even if you can't stand football, you'll be happily distracted by a big bowl of massaman and some delicious spring rolls. It's always heaving which is always a good sign…
Fan of a burger? Greedy Cow... No, that's not us being rude – it's Mile End's very own burger and steak joint. There's basically every kind of burger imaginable including camel and kangaroo meat (seriously), plus a big selection of steaks and meats for the slightly less adventurous.
Bacaro is the area's answer to Italy, and it's pretty damn tasty too… Whether you're after cicchetti (sharing small plates) or a bowl of fresh pasta (we're eyeing up the crab, lemon and chilli spaghetti…) Bacaro has it, and at an affordable price too. There's also a great cocktail list with some Mile End inspired offerings – anyone fancy a Roman Sunset?
The area's relaxed, edgy vibe doesn't exactly scream fine dining, but you can still find that too if you head to Forman's – a riverside restaurant serving seasonal British food with a view of the Olympic stadium. It's not exactly cheap and the menu's pretty streamlined, but what's wrong with a £23 plate of poached turbot every once in a while, ey?!
And the drinks?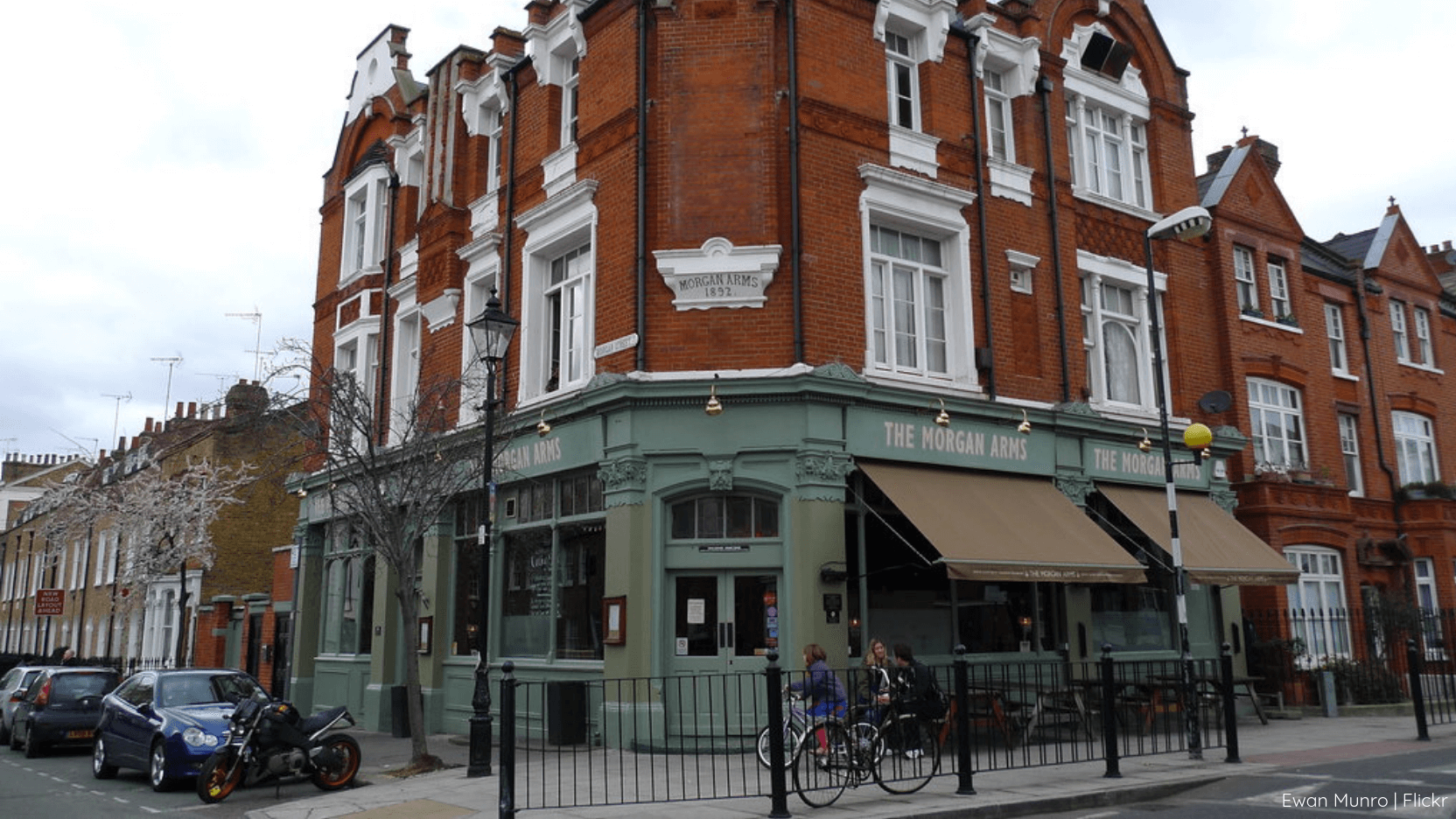 Being proper east means Mile End's pretty good for pubs. The Lord Tredegar is one of the best – a charming spot on a tree-lined street with a cute beer garden out back. It's the perfect place for a pint of draught beer and a bit of pub grub. Or if your idea of "pub" is a little more "gastro", The Morgan Arms is a must-visit, where you can enjoy your negroni in style with a fillet of sea bass and samphire.
Palm Tree is a proper retro venue (it doesn't even have a website) that promises a true Cockney experience. Think cabaret lighting, pub regulars, live bands and loads of fun.
Try East London Liquor Company's Bow Wharf bar if you're a fan of spirits. You can sample some of the company's own gins, vodka and rum inside the distillery, enjoy a drink in the bar and purchase a bottle from the accompanying shop if you like what you taste. That's one hell of a night out if you ask us...
Image credits: randomlylondon, Matt Buck, Ewan Munro, londonmatt.