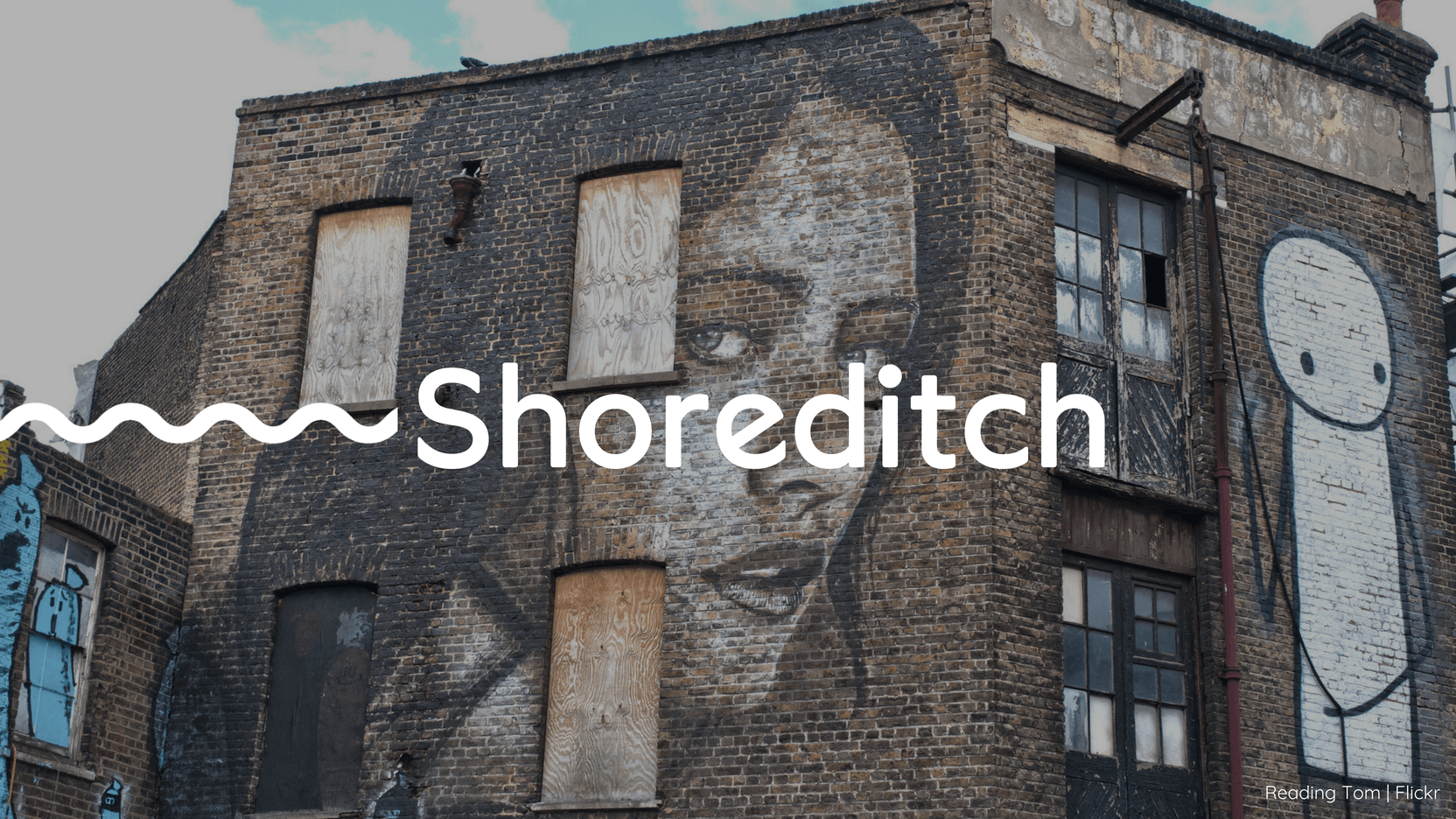 Shoreditch is a common reference point for describing east London to those who don't know the area. Best known for vintage shopping, street art and independent food and drink, you'll never find yourself bored, as there's always an exhibition or pop-up event happening. Shoreditch is also renowned for its bustling nightlife, thanks to the range of bars and pubs along the high street. If you're the creative type, this is definitely the place to be.
Where is it?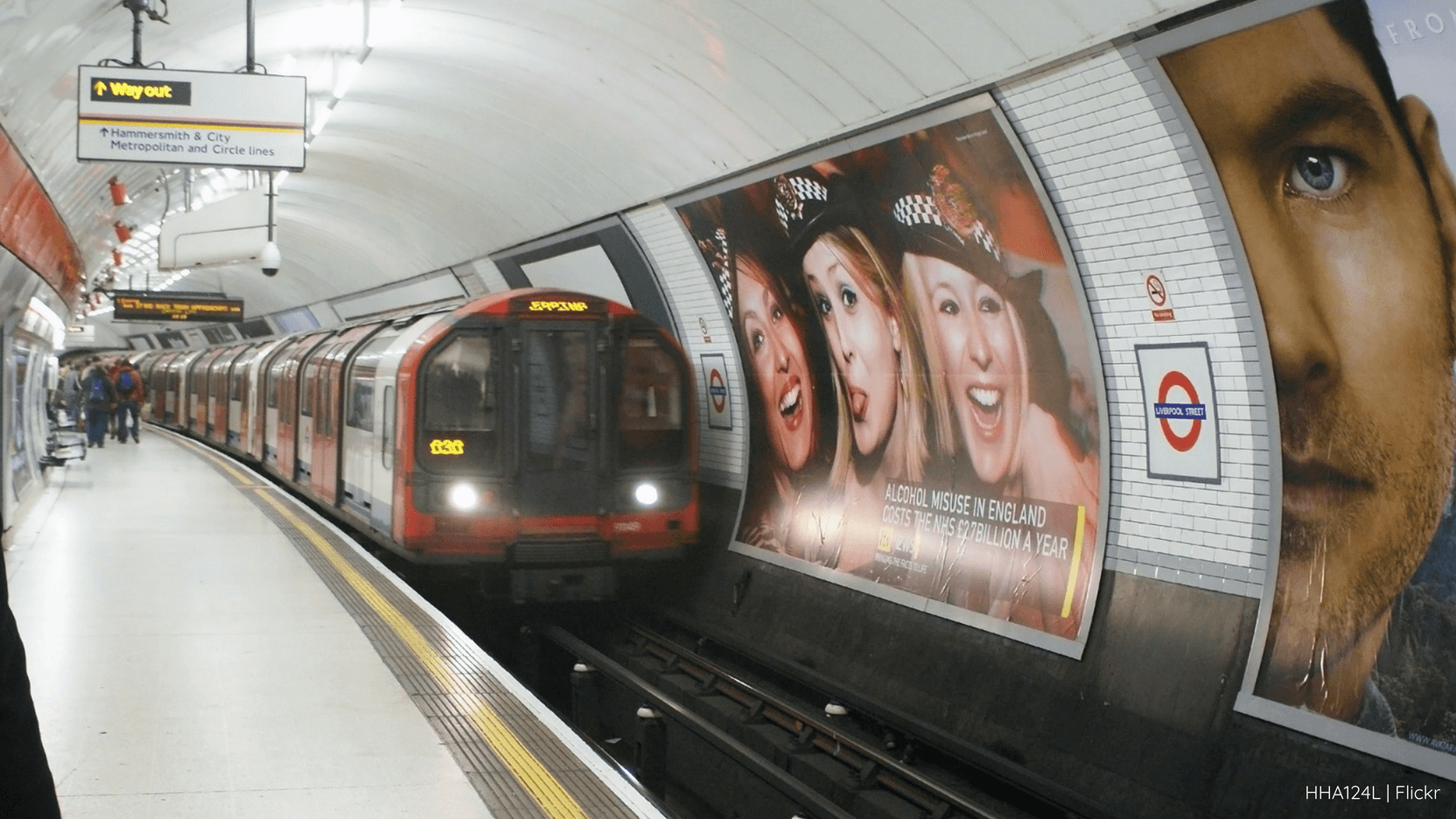 Shoreditch is east London's most central neighbourhood, wedged between hipster-central Hackney and commuter hotspot, Farringdon. Expect to find yourself in the mix of beanie-wearing artists and suited and booted professionals at your after work drinks.
What's the transport like?
Liverpool Street station is less than a 10 minute walk away and has connections to the Circle, Hammersmith & City, Central, and Elizabeth tube lines, as well as overground and national rail services. However, if you don't fancy the walk, you can get an overground train directly to Shoreditch High Street or hop on one of the many buses that pass through.
Where do the locals go?
Parks:
Allen Gardens, conveniently located behind Brick Lane, is the perfect place to enjoy food from one of the market stalls when the sun is out. Alternatively, fill an afternoon with outdoor activities in Shoreditch park by making the most of their volleyball courts, football pitch and adventure playground.
If you're craving an escape from the city, take a trip to Spitalfields City Farm. Join a meet and greet and get to know the animals, or buy some fresh produce to take home from the farm shop - don't forget to stop by for a slice of cake at the on-site cafe either.
Events & Activities:
Shoreditch is famous for its artwork. Here graffiti is celebrated and recognised as art. Contrary to its vandalistic reputation, corporations, businesses and offices are actively seeking out artists to decorate their buildings.
Wonder down to Rivington Street, where Banksy is thought to have held his first exhibition in the city back in 2000. See the remainder of his work, including his "designated graffiti area" piece outside of The Foundry building. Explore for yourself or join a graffiti tour around the area to spot artwork from the likes of Mr Cenz, Ben Eine, Dale Grimshaw and Phlegm art - just to name a few.
The Truman Brewery is an iconic landmark in the area as it was one of the largest brewers in the world during the 19th century. Now the space is used to host events for creative businesses in the heart of Shoreditch. From Jazz and coffee festivals to art exhibitions and record pop-ups, you can expect to experience something different every time you visit.
The best restaurants:
In the 60s Bengali immigrants set up restaurants along Brick Lane. To this day, it's regarded as the home of curry houses in London. There's an unsettled debate over which restaurant is the best, so our advice is to take a trip and decide for yourself! They're also all BYO drinks, making it the ideal place to gather your mates before a night out.
The Beigel Shop is another must-visit place on Brick Lane. The jewish bakery has been running since 1855 and is famous for its salt beef bagels. It's open 24/7 so you can even enjoy a baked good en route home from a night out, if you fancy.
Spitalfields Market and Box Park are a foodie's dream - over 30 street food and pop-up stalls under one roof, so you never have to settle on just one cuisine. Try Humble Crumble for gourmet takeaway crumble and custard, or taste fresh ravioli from Pasta Evangelists. But if a sit-down meal is what you're after, Shoreditch isn't short of chic restaurants. Get in the queue for Dishoom for an incredible Indian brunch (why has no one else thought of having naan breads for breakfast?), or book a table at local favourites Smoking Goat or Dirty Bones.
The best pubs:
Shoreditch is full of trendy drinking spots, from cosy pubs to cool underground bars. Spend a summer evening in The Crown and Shuttle and enjoy one of the biggest beer gardens in the area. Or take a seat on the botanical rooftop at The Culpepper for a drink with a view.
For a drink at a traditional boozer, check out The Well and Bucket, which has kept and preserved its interiors from the 1800s. But if a beer isn't quite enough, head down to their hidden basement cocktail bar. The Ten Bells is also an ideal place to grab an afterwork pint - as long as you're prepared to stand outside and join the crowds in the street.
If you fancy more than just a drink, check out TT Liquor for specialist cocktails in a converted police station. Catch a film in their vintage cinema room, or grab a bite to eat at one of their immersive dining experiences. Blues Kitchen or Old Street Records are also great options if you want to throw some shapes to live music.
The best coffee shops:
Grind opened up in Shoreditch back in 2011, and now has several locations around central London - including their unmistakable bright pink coffee trucks. Their coffee shop in Old Street not only serves coffee but bottomless brunches and cocktails late into the evenings.
After an afternoon browsing vintage shops, stop by Oat and get an illustrated takeaway cup to blend in seamlessly with the locals. They also have an excellent brunch menu and a range of sweet treats that they switch up daily. Or, on your way back to the overground, spot the artwork on the exterior of Coffee Studio by Thierry Noir, the first artist credited for painting the Berlin Wall, and grab authentic Italian coffee.
Shops:
Libraria is a must-see for book lovers. What's unique about this bookshop is that it doesn't shelve books by genre, but by topics, to encourage browsing and 'serendipity'. Fall in love with their high shelves and unmistakable bright yellow interior.
Shoreditch is notorious for being a hipster's paradise, so it's no wonder you'll find the UK's biggest vintage market here. Head underground at the Truman Brewery on Brick Lane and get lost in a network of vintage stalls. Be sure to hit Rokit, Cream and Serotonin (amongst others), and bag yourself some funky one-off garments.
What's it famous for?
Home to some of London's most iconic artists, Shoreditch boasts credit to many famous names, such as Tracy Emmin and Alexander McQueen. Thespians will also be interested to know that William Shakespeare was thought to have moved to the area as a young actor and premiered his plays Romeo and Juliet and Henry V at The Curtain Theatre, which sadly no longer stands.
---
Now we have your attention… we'd like to say a little thank you for reading this article and following SpareRoom.
We also say a BIG thank you every month to one lucky user – with our Live Rent Free competition, where we pay one winner's monthly rent, every single month. Fancy it? It's FREE to enter, and you can enter every single month. What are you waiting for? Click here and cross everything…