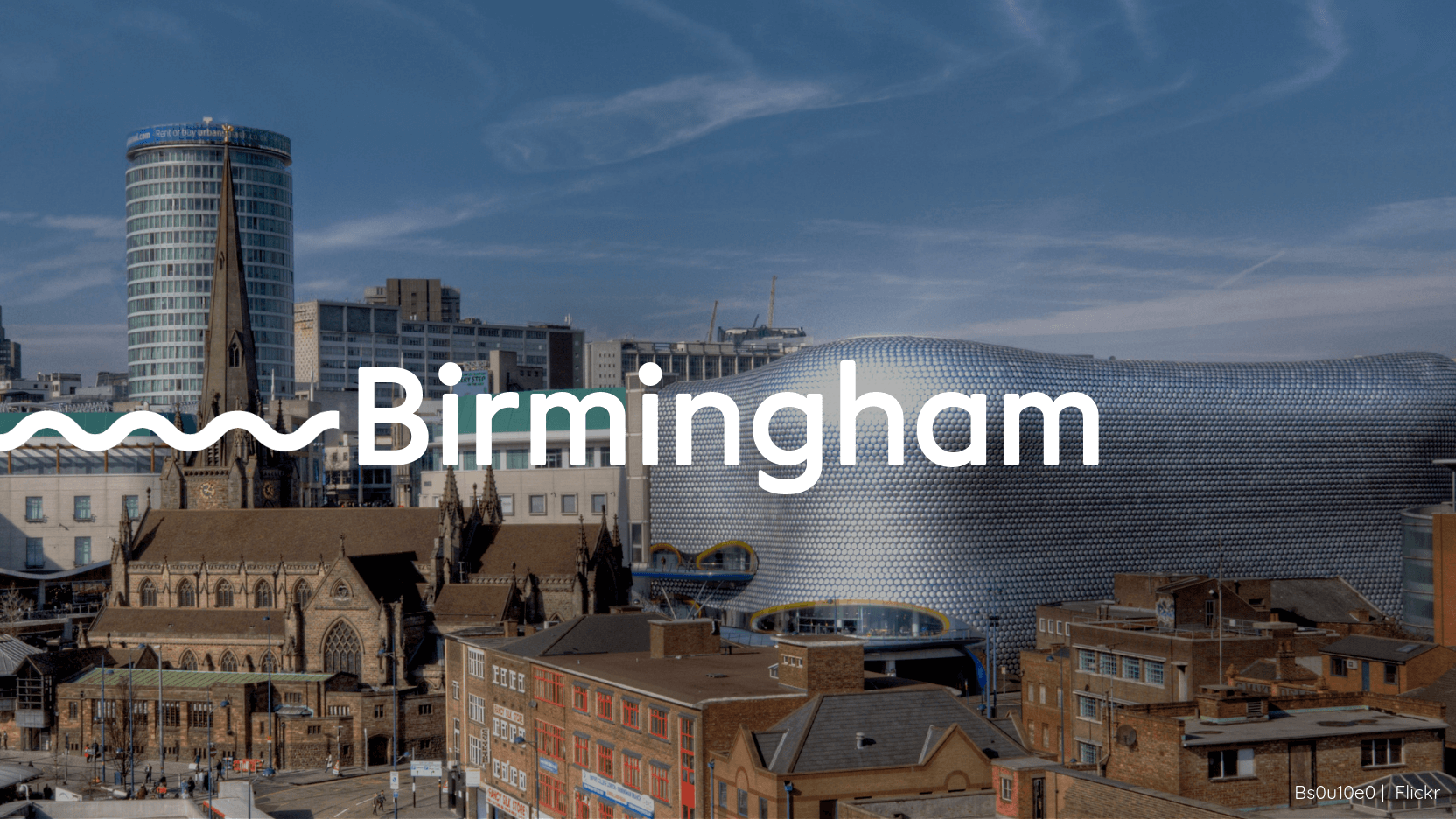 Ah, Buuurmingham. A city of many titles: the Fastest-Growing City of the 19th century, the Cleanest City of 2007 and the UK's Second-Most Populous City… now. Such popularity is hardly a surprise; Brum has a whopping five universities, a famous 'Balti Triangle' (which attracts over 20,000 visitors a week) and the city invented HP Sauce – something sausage sarnie lovers everywhere can be eternally grateful for.
The city's popularity is even proven on SpareRoom where there are currently a colossal 1206 rooms being advertised. Given this buzz around Birmingham, we thought we'd create a guide on all the weird and wonderful things you can get up to...
Where is it?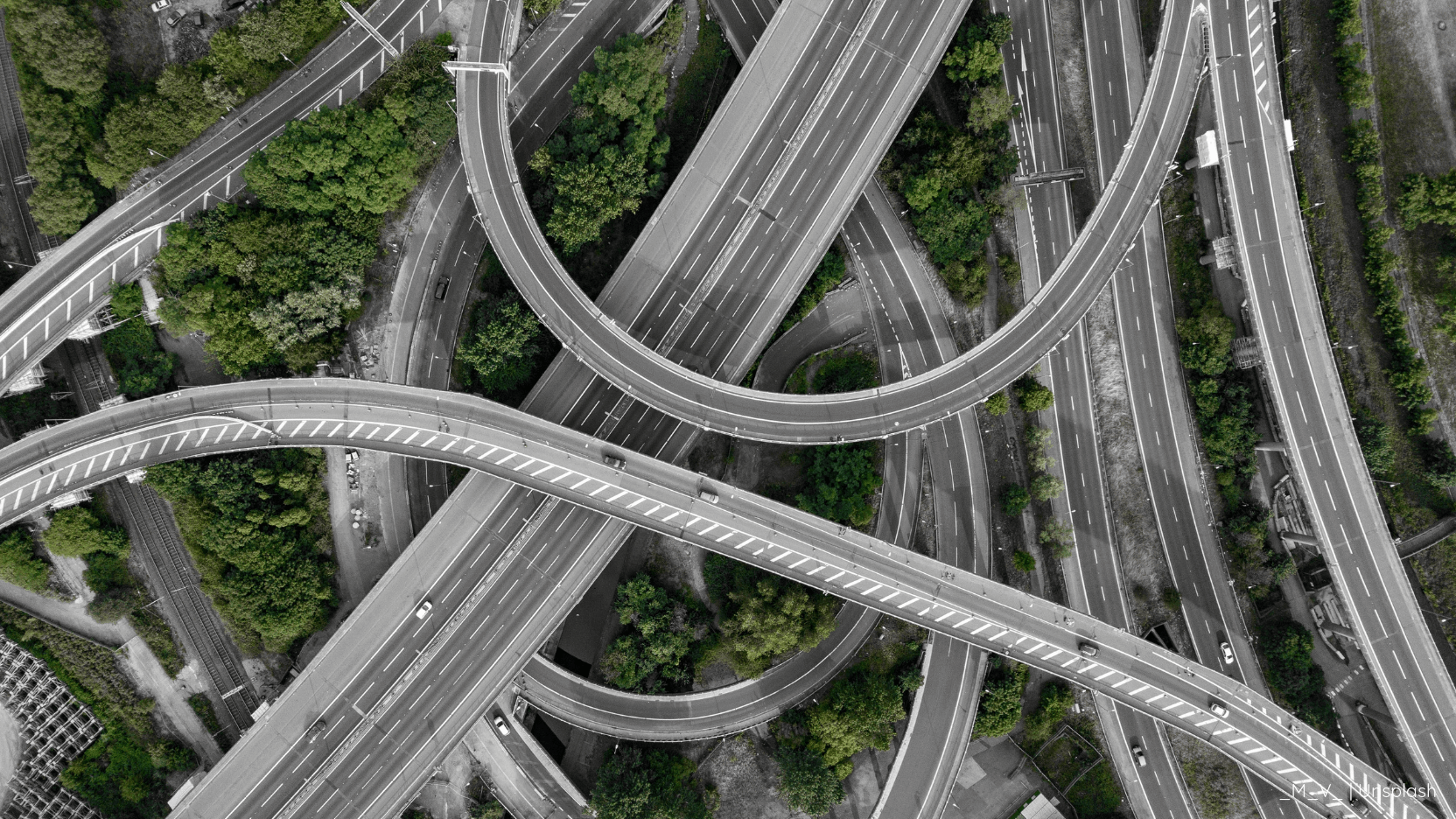 In the West Midlands!
Birmingham is just under an hour and a half train journey from Euston, London. It's also well connected to other big cities including Newcastle, Manchester and Bristol – all of which have direct train services.
But if saving some dough is a priority, Brum is an easy two and a half hour drive from London by car or a £5 Megabus coach.
What is there to do?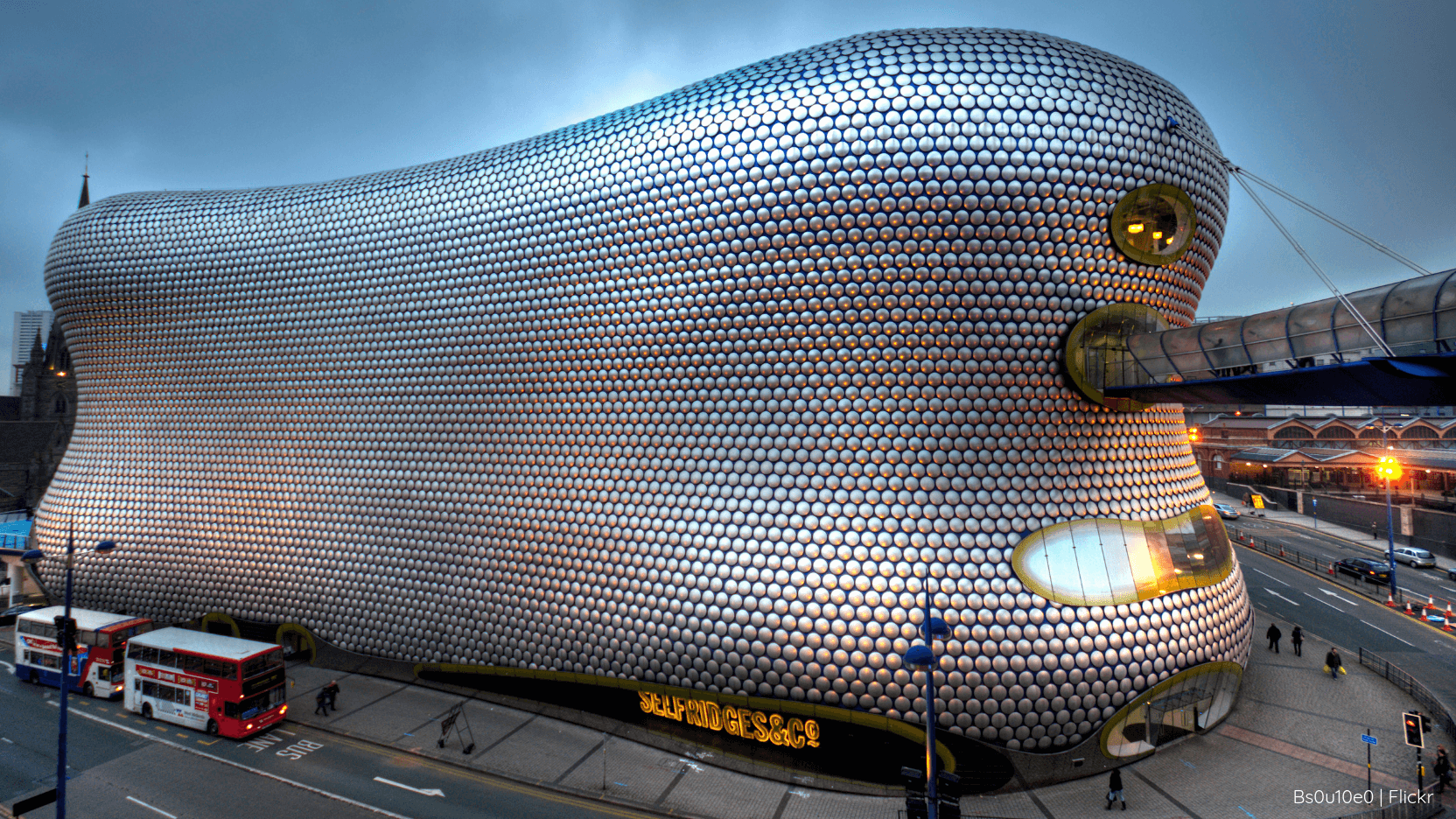 It wouldn't be a trip to Birmingham, without visiting the famous Brummie Back to Backs. These 19th-century courtyard houses are a preserved example of working people's lives at a time when Britain's industrial towns were rapidly expanding – it's all very Peaky Blinders. But whilst you won't find Cillian Murphy lurking round a cobbled corner, you will find a bedroom/workshop, a dinner-ready kitchen, a tailor shop and a real life 1930s sweet shop where you can indulge in traditional boiled sweets, toffees and fudges. Mmm...
If you wish to continue the Peaky Blinders theme, head to Steelhouse Lane Lock-up; the infamous prison that housed the real-life gang members as well as serial killer Fred West. The jail closed in 2016 but now occasionally opens its doors for tours of the Victorian building and its cells. The Lock-up has even been known to host overnight sleepovers! So if you think you have what it takes to be trapped behind eerie prison walls, it would be criminal to miss this…
Of course, Birmingham has come a long way from its once gang riddled days and is now a modern city well known for its thriving commercialism. The Bull Ring – the city's main shopping hub – has not one, but two HUGE shopping centres with over 200 shops between them. The newest mall, Grand Central, sits above New Street Station – so the minute you hop off the train, you're free to browse the likes of John Lewis and The White Company. The other mall, the rather futuristic looking Bullring, also offers high-street shops and designer brands – so no matter how your bank balance is looking, there will be something for you.
Birmingham also has an impressive cultural offering. The 2,262 seat Symphony Hall is great for live entertainment. Whilst Birmingham Museum and Art Gallery is a paradise for art lovers. It's most famous for its Pre-Raphaelite paintings and the recent addition of the Staffordshire Hoard – the largest collection of Anglo-Saxon gold ever found. The grade II listed building that these collections are housed in isn't too shabby either…
You might not know this, but Birmingham actually has more miles of canal than Venice! So take a trip through the city on one of Sherborne Wharf's narrowboats, learning about the canal's significance to city life as you go. Informative and entertaining – what's not to love?!
But honestly, we've been saving the best till last... just outside the city centre, lies the mystical Cadbury World. Yes, that's right…. this is an attraction dedicated entirely to the nation's favourite chocolate. Just like Willy Wonka's chocolate factory, there are a variety of rooms to explore such as Advertising Avenue, Aztec Jungle and Bull Street; all of which give insight to the history and stories behind Cadbury and its creator. You can also make your own chocolate and there's even a 4D cinema experience and a Cadbury's ride. But the best bit? You don't need a golden ticket, just some wifi to pre-book online!
Where do I eat?
Dubbed "a great hangover cure" Grand Central Kitchen Birmingham is the ultimate spot for a Brummie breakfast or brunch. The high-end caf, which can be found next to the station, does everything from enormous fry ups and stuffed breakfast baguettes to omelettes that ooze with delicious toppings.
For all things deep-fried and smothered in sauce head to Original Patty Men. Initially starting out as a pop-up, due to popular demand, this burger joint has now officially set up camp under a bridge on Shaw's Passage. Here they serve up quality burgers with jazzy names such as the 'Alabama Slammer' and 'Pineapple Express', as well as a selection of unique homemade sauces.
Not batty for burgers and want pizza that is otto this world instead? Then head to OTTO. This independent pizzeria serves up delicious wood-fired pizzas with a range of toppings from stilton and seasonal greens to nduja and honey. Many of the ingredients (and some of the chefs!) are sourced directly from Italy and they make their own mozzarella. Despite all this, OTTO's pizzas are all under £10! #winning.
Fun fact: Birmingham is very well known for its Indian cuisine. In fact, it's the original home of the legendary Balti! One restaurant that stands out is Lasan, which won Gordon Ramsay's 'The F Word' in 2010. Given this TV cameo, you won't be surprised to hear that Lasan isn't curry like you know it. Rather than stodgy sauces and deep-fried veg, the dishes are light and beautifully presented (lots of edible flowers), and packed with authentic Indian flavours and spices.
If you fancy a break from carbs, check out Bistro 1847. This healthy veggie restaurant offers delicious meat-free dishes, such as Butter Bean (and Duck Egg) Ragout and Glazed Beetroot with Ewe's Curd and Honey.
But for a big blowout meal in Brum, it has to be Adam's. This Michelin-starred restaurant has been voted second best in the UK and has a 91% 'excellent' rating on TripAdvisor – pretty impressive, ey? Adam's really is British cuisine at its finest. We're talking quality ingredients such as quail, fallow deer and suckling pig, and an elegant interior which sees checkerboard tiles collide with cream carpets and marble wall art. Diners can opt for the £90 seven dish tasting menu or a full three course meal, which comes in at £65 a head. Expensive, yes. But well worth it…
And to drink?
For a quirky drinking experience head to Jekyll & Hyde. Just like the famous literary character, the personality of this Victorian inspired bar is split in two. Downstairs lies Mr Hyde's Hostelry, then once upstairs is Dr Jekyll's Gin Parlour, which offers 90 different gins and a cocktail menu inspired by other famous literature. A personal favourite is the Game of Thrones themed 'Valar Morghulis' which comes served in a fancy goblet.
Another gin gem is The Distillery. This warehouse, with its canalside beer garden, is the perfect place for day drinking – they offer 40 different gins too. But if the Midlands weather doesn't hold up, The Distillery's exposed brick and copper interior still makes for a great G&T backdrop.
For slightly more upmarket cocktail consumption check out The Lost & Found – another Victorian themed bar inspired by the explorer, Hettie. G. Watson, who travelled the world on the hunt for botanicals. The menu is split into Lost Cocktails ('Sinking of the Maine') and Found Cocktails ('Forbidden Fruit'); all of which are made with mouth-watering ingredients! The large, pillared room is embellished with hanging plants, a brass bar and a spectacular spiral staircase. For a pleasant surprise, keep your eyes peeled for the hidden bar behind the bookcase…
If you want to go really high-end however, the champagne bar at the Marco Pierre White Steakhouse, Bar & Grill is the place for you. Located on the 25th Floor of The Cube, the champagne terrace offers panoramic views, large L-shaped sofas and plenty of bubbles, obvs! Warning: there is a dress code, so you better dust off your glad rags before making your way up the 25 floors.
Just fancy a simple drink at the pub? Get to The Wellington. This is a true drinking pub that doesn't bother faffing about with food – although you are encouraged to BYOF and they'll happily provide cutlery and condiments. Instead, what The Welly mainly offers is a whopping 16 cask ales on tap with an electronic board that lists and explains each one. It also has an impressive range of whiskies and live music, and proudly insists that it's a "fruit machine-free atmosphere"... good to know?!
---
Love Birmingham? Let us know your favourite spots...