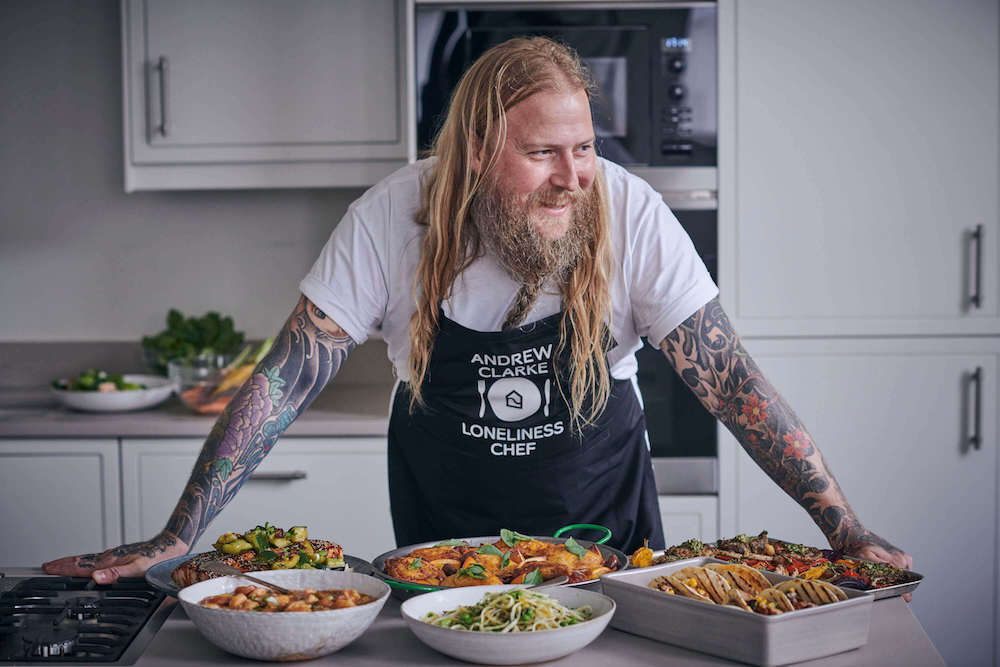 With loneliness continuing to rise – and a third of millennials admitting that they often feel lonely – it's become more important than ever to seek out opportunities to spend time with those around us.
The simplest way to do this? Eating together.
Families, friends and flatmates across the world have been coming together at the dinner table for years. For many (myself included), it's a sacred part of the day where you get the chance to share news and stories with your nearest and dearest – over a plate of delicious, soul-warming grub.
Unfortunately our lives are becoming busier and conflicting schedules, busy social lives and long work hours mean that less of us are doing this – despite 87%* of people admitting that eating with flatmates improves their mood, and makes home feel like a better place to be.
So with this in mind, we've roped in Andrew Clarke – the award-winning Chef Director of London's St Leonards restaurant, and our newly appointed Loneliness Chef – to craft a set of recipes that are designed to be eaten together. They're fuss-free, quick to make and all totally delicious. So now there's no excuse not to round up the people you live with and share an hour together around the dinner table.
Download the pdf here to try Andrew's recipes – there's something for every taste and diet, from a vegan vegetable-packed linguine, to a 25-minute roast chicken and some build-your-own tacos too.
Round your flatmates up, get stuck in, and help us tackle loneliness in young people with delicious food.
And don't forget to show off your culinary skills by tagging us on Instagram, using the hashtag #OneLess.
*Stats from a 2019 SpareRoom survey of more than 1,000 flatsharers.