Sharing Lifestyle
Working and living in London, by the Cosmopolitan scholarship winners
Reading time: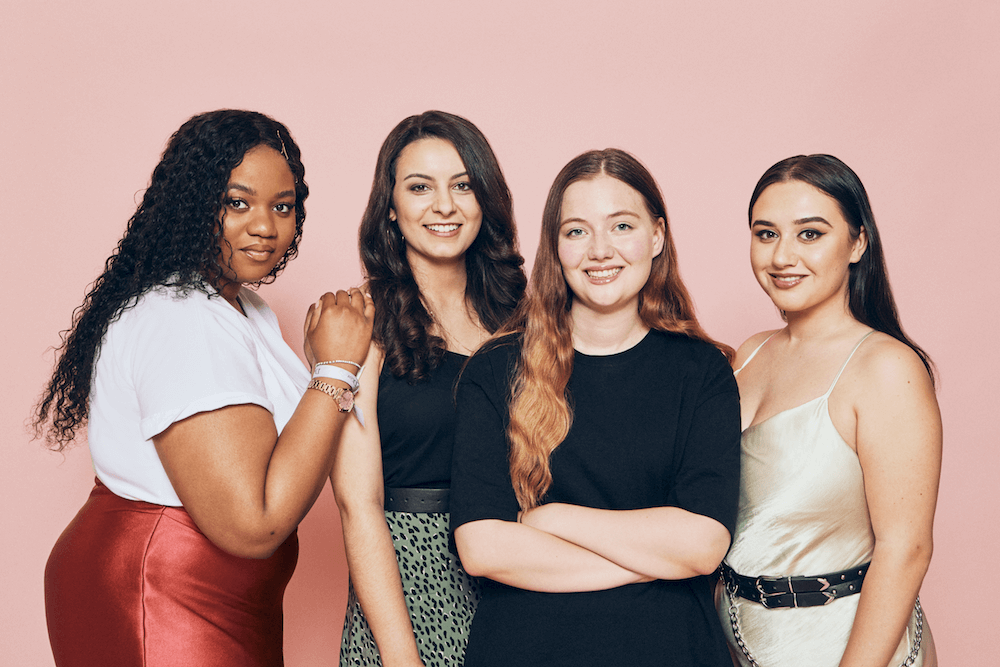 Way back in December, we announced our partnership with Cosmopolitan – as we gave our support to their scholarship competition. Four lucky winners were given the chance to intern at Cosmo for a month (paid), with a central London travelcard thrown in, and accommodation at a London pad too – with the rent paid by SpareRoom.
Fast-forward to now and the winning interns have just finished their stint at Cosmopolitan, so we reached out to hear about their experience of working and living in the city for a month.
First of all, tell us about yourselves and what role you had at Cosmo?
Marni: I'm Marni, and I worked in features.
Kaisha: I was helping the fashion team out.
Tracy: It was the beauty department for me.
Fay: And I sat in the art team.
How did you find the placement overall?
M: I absolutely loved it. I learned so much interesting stuff.
K: Yeah, there was such a huge variety of things to do, see and learn.
T: It was a dream come true to be honest – it never felt like work! I worked under and learned from such great writers on the beauty team, all of whom were so humble despite their skills. And it was nice to be around people who are just as make-up obsessed as me!
F: I really didn't want to leave… it was amazing.
What was the most interesting or unexpected thing that you learned during your time at Cosmopolitan?
M: Working in features I found it so interesting to see how articles actually develop. A simple conversation with someone can turn into a full feature about something that's interesting and relevant to readers.
K: For me it was the people. I expected everyone at Cosmopolitan to be nice, but it surprised me how genuine everyone in the industry actually is. Everyone was so open and friendly.
T: My only impression of how a magazine office actually works was from films like 13 Going On 30, The Devil Wears Prada and my all-time favourite Ugly Betty. So having never worked in this setting, it was quite surprising to see how pages are actually put together in the weekly production meeting!
I thought most writers were stereotypically aloof individuals that hid buried in piles of drafts, to emerge months later with a bestseller… so I was pleasantly surprised to see this is not the case. So much teamwork goes into creating the magazine, and everyone was so friendly and inviting.
F: Yep I'd agree with Tracy – The Devil Wears Prada is not accurate when it comes to the magazine world, in the best way!
How was the house you lived in?
M: It was so homely! There was a beautiful garden with loads of lovely plants – I felt at home there really quickly.
T: Yeah it was so nice and spacious, and in a strangely quiet part of London… I didn't even know that was possible. It was amazing to have a garden to enjoy in the summer too.
F: There was a vegetable patch too!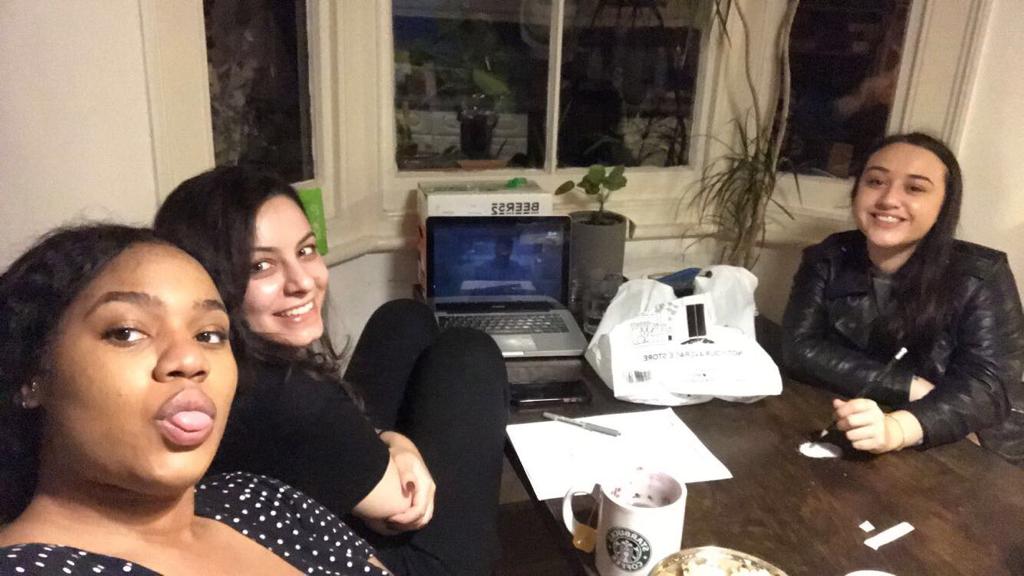 Did you enjoy living together? Tell us some stories…
M: Well we got off to a bad start… I had to climb in through the window because we'd locked ourselves out.
K: It was so funny! Overall I loved living with the girls, and it really helped when it came to nerve wracking parts of the internship – like when we did the photo shoot together. It was nice to have each other.
T: I didn't know what to expect initially, but we got close and had so many laughs! One hilarious moment was when I saw Kaisha emerge from the train station near the house, and in quite a Shakespearian moment had an apple lobbed at her head. You couldn't make it up…
One of my personal highlights was whipping up a student dinner for us all on one of our first nights – we're talking Iceland's finest sausages, frozen peas and potatoes I roasted from scratch (proud moment!) We enjoyed the best face masks Superdrug had to offer and pretended to be ladies of leisure over a cheeky episode of Love Island.
F: One day we trekked to Chelsea at midnight – we didn't want to waste a night in London! After getting glammed up we arrived to find everywhere was shut, so Tracy got in tour guide mode and showed us the sighs, and some of the Made in Chelsea hotspots. We walked up to the Albert Bridge to get a cute pic of us all, then all the lights turned off the minute we got there…
What advice would you give to others about flatsharing, especially with people you don't know?
M: Do your dishes, buy soap and don't go in with too many expectations!
K: Yep definitely stay open-minded and be respectful of others. It's definitely worth getting to know and spend some time with the people you're living with.
T: Make a rota and share all the housework. We found setting reminders to change the bins was helpful – taking out mouldy food bins during a heatwave is not fun. Most of all just respect each other and you'll have a great time!
F: As nerve-wracking as the initial thought of the move was, it was so rewarding. I've met some great people who have made the move to London so enjoyable.
Overall, what's the biggest thing you've all learned or something you'll be taking away from the experience?
M: To be confident, talk to people, and put your opinion across.
K: I've learned to be more open and get to know people. I've just really loved being a part of the photoshoot process, and seeing how a magazine is put together.
T: I think a big thing for me is learning that everyone you meet knows something you don't and has something to teach you. Be humble and teachable, and don't be afraid to ask questions… and keep an open mind – even seemingly repetitive tasks pay off! And as for London: never leave the house without a tube map…
F: Just seeing how the magazine comes together and the processes involved has been such a big lesson. Everyone's been so helpful and willing to teach me everything I need to know about magazine design.
And lastly… will you all be keeping in touch?
K: Yes! It's crazy how well we all bounce off each other and how close we've become in such a short space of time.
T: It'll be hard as we're dotted all over, but I'd love to see the girls again!
F: 100% – they're all such lovely ladies.
Image credit: Antonio Petronzio.