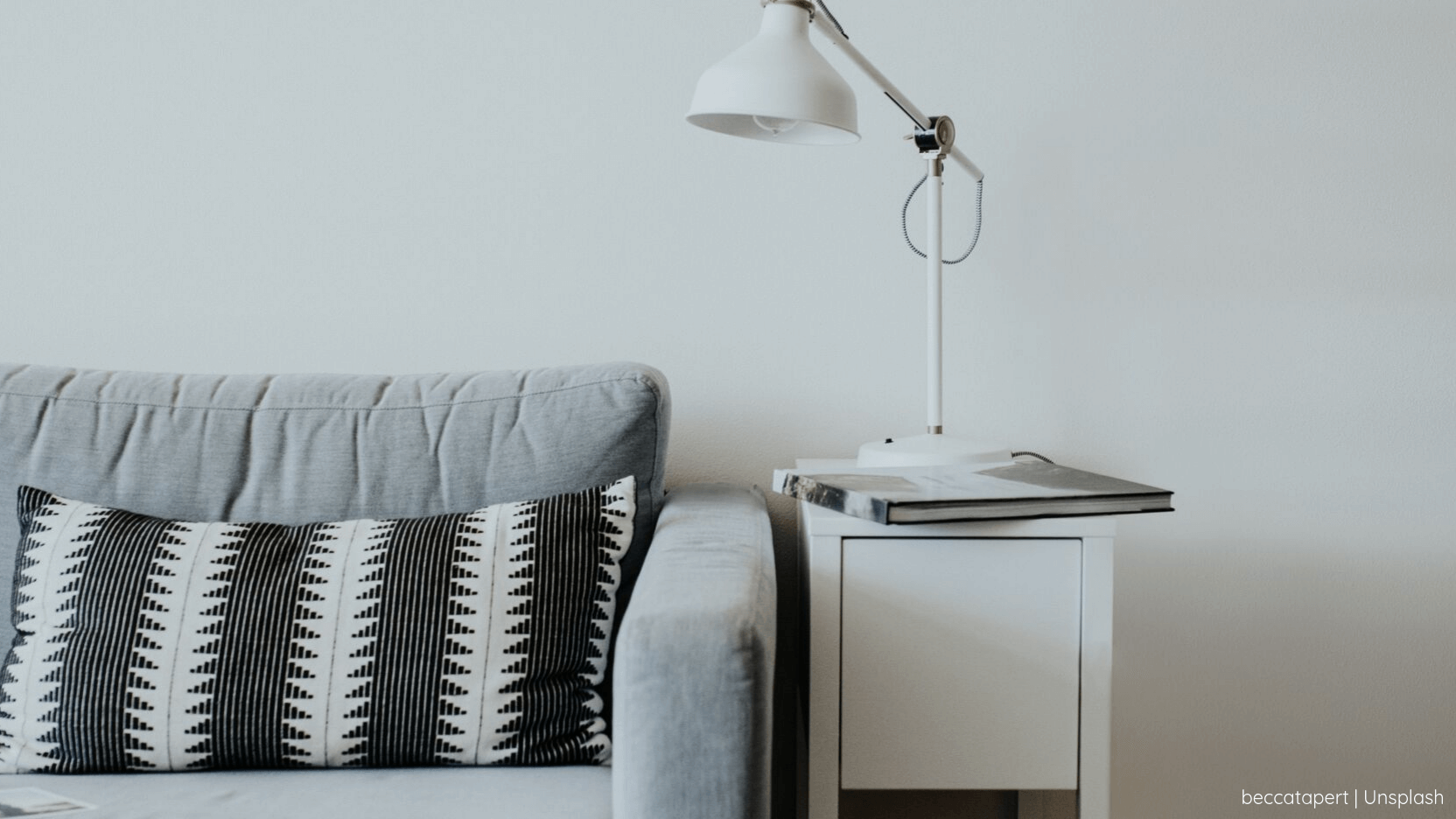 New research has given insight into a pretty shocking problem faced by young renters: the death of the living room.
Space is at a premium – especially in big cities. Our own SpareRoom stats show that a third of young renters in London don't have a living space*. The housing crisis has led to more and more landlords converting lounges into bedrooms to pack more tenants into their property. While giving more people a room might sound like a good thing, the reality is pretty bleak.
I've lived in London for five years, and for most of my early flatsharing years I too lived without a lounge. For most of these years, I lived in Tooting – which was (until recently) a pretty affordable area. The kind of place where you might even be able to nab a "bargain" monthly rent of £650 – for a double in a top floor maisonette with a shared kitchen. Not bad going for London, I thought. But the one thing that was always missing? A living room.
If your idea of a home is little more than somewhere to sleep every night, a room in a flat with a bed and enough space to get dressed in the morning will probably work just fine. When you strip "living" back down to necessities, I guess all you need is a space to sleep, space to make pasta, and a shower.
But how utterly bleak and depressing is that kind of lifestyle?
When you're a young renter who spends 50% or more of your monthly income on rent, you want to make sure you're coming back to a safe home every night. You'll probably also want to spend time choosing the right flatmates, because if you must share a home (despite your parents' constant reminders to get on the property ladder), it's best to live with people that are fun, supportive and could become good friends.
Ask anyone and they'll say the same thing: a happy shared house is made of a group of people who actually enjoy hanging out with each other. Where do they usually hang out? Hmm…
In one of my first flats, I lived in the living room that had been converted into a bedroom by the landlord. I chose the property because I was in a rush, caught up on necessity, and was prepared to sacrifice communal space to put a roof over my head.
What I wasn't prepared for? How little I'd bond with the people I lived with. I spent two years only seeing my flatmates when we crossed paths in the kitchen, or in the queue for the shower. Don't get me wrong – we tried our best. We organised drinks and hung out in each other's rooms when we could… but without a common space, we just didn't have much in common.
Another fact about millennials and Gen Z-ers: we're the loneliest we've ever been. Which is hardly surprising when you think about our long working days, lack of disposable income, and now the lack of living rooms in our shared homes. It's unavoidable to spend your evenings with the door closed, eating dinner in your bed, alone.
Luckily my life changed. I have a living room, and a large kitchen too. Sure, I pay an eye-watering premium for this compared to my first homes, but the monetary loss has so far meant significant life gains.
I've got space for people to stay, for one thing. Sometimes this might be my sofa, but my guests get a cuppa in the morning. I no longer have to eat my dinner in bed. My sheets have never been whiter and I no longer have to apologise to guests as we balance bowls on cushions, eating a curry cross-legged on the bed/floor. I can have dinner parties. Like a real adult…
Having experienced both lives I can now say with conviction: I need my living room. When I gained a living room, I gained a home. The sense of embarrassment and shame that lingered every night when I took my soup up to my bedroom is long gone. I've got space in a flat where memories can be made, and life can be lived. Netflix can be watched communally. Lonely evenings are no more.
So landlords, I urge you: stop converting living rooms into bedrooms. Most of us can't do much about the price we're expected to pay for reasonable accommodation, but we do deserve some quality of life included in that cost. Shared homes are made to be shared, so give us the space to do this. We all need to do our bit to stamp loneliness out, and spending time with our flatmates is a really important step in the right direction.
Tenants: I urge you to not settle. We deserve more for our money, and having space to socialise is a pretty basic right for those living in shared accommodation.
Let's bring back the living room, and fast.
*Based on a SpareRoom survey of over 11,000 UK flatsharers, conducted in March 2019. Including responses from 3,049 Londoners in their 20s and 30s.
Image credit: Becca Tapert.