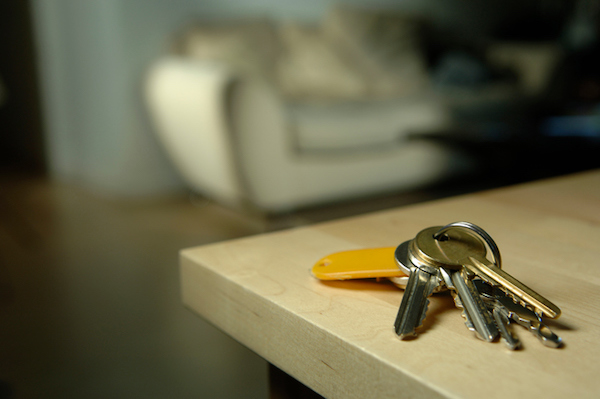 So we've already talked about the Western Union scam and how to protect yourself from this type of trick, but what about the other rogue ads that are a little harder to catch?
The 'Airbnb' type of scam is unfortunately pretty difficult to spot, and once again is all about rental market fraudsters trying to take your money for something you're not going to get.
Here's how it works. Someone will have access to an empty property, usually because it's been let on a website like Airbnb. They'll then advertise the property as being available to rent, will conduct viewings and then take deposit money upfront – often even handing the keys over to you too. The catch obviously is that they don't own the property and will disappear as soon as you're ready to move in, taking your money with them and leaving you with no room.
The complex nature of this trick makes it difficult to spot – as the advertiser will have access to the property and therefore can appear legitimate. However, there are some things you can do to help protect yourself.
How to avoid this type of scam:
Don't hand over any money (including a deposit) until you've seen the landlord/advertiser's ID. On SpareRoom we've recently introduced new guidelines that ask agents and landlords to show their ID to you at viewings, so don't be afraid to ask to see it if they haven't already offered. This can give you an extra layer of security that they are who they say they are.

If something seems a bit suspicious, don't be afraid to ask for our advice. We've got a designated helpline that you can call to discuss any concerns you may have about any ads you see on SpareRoom – just call 0161 768 1162.

If you think everything looks good and you're ready to pay the deposit, try and do so on credit card as you'll have extra protection to make a claim if something goes wrong.
And always remember the golden rule: if something looks too good to be true, it probably is. Don't be afraid to walk away if something looks suspicious.
And don't forget you can contact our customer services team if you're unsure about anything, or just need some advice.