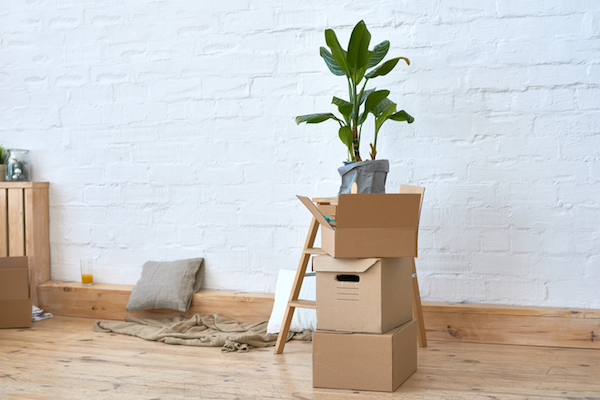 So now you know which scams to watch out for (and how to outsmart them), and what we do to protect you on SpareRoom – now let's talk about what you can do to keep yourself safe and #RentSmart from now on.
Safety at viewings
While it's pretty rare to have any trouble when going to view a property, we appreciate that there is often some level of worry about this situation – in essence, you're going to meet a stranger so you should take the same precautions you usually would.
Here are some things to think about when viewing properties:
Find out the exact address of the property before you visit. Not only does this mean you can have a nosey on streetview (and check the area out), you can also tell someone exactly where and when you're going before the viewing.

Try to take someone with you to the viewing – handy for a second opinion, and a good way to make yourself feel safer. If no one's around, make sure you've told someone where you're going and contact them once the viewing is finished.

Double check that the property is secure and that you're happy with the safety of the surrounding street. If you're unfamiliar with the area, it's worth visiting at night as well as day time.

Ask to meet everyone who lives/will be living at the property. This will help you get to know all of your potential flatmates, and gives you a sense of their characters. Always trust your instincts – if something doesn't feel right, don't move in.
Tips for securing a room
So you've found the perfect flatshare and you're ready to secure it. Good news!
However, as with any form of online dealing it's important to be aware of where your money is going, and to make sure it's protected. Here are a few things that will help you secure that room as safely as possible:
It might sound obvious, but never sign or pay anything before viewing a room. If you can't see it in person, try and get a friend to go on your behalf.

Always ask to see a copy of the tenancy agreement before committing to the room. This is a legal requirement, and you should never join a flatshare without one.

Have a look at the landlord, flatmate or agent's ID (passport or driving licence) before handing over any money. We've introduced new guidelines for viewings, requiring all landlords and agents to be prepared to show you their ID – so if they don't offer it, just ask. Landlords can ask to see your ID and make a copy too.

If you have any concern that they aren't who they say they are, do a quick Google or have a look at their LinkedIn to see if they're legitimate. And trust your instincts – if it doesn't feel right, don't move in.

If you're dealing with an agent, check them out online and call their main number to make sure they're a legitimate employee.

Ask which tenancy deposit scheme the landlord or agent is using. This is a legal requirement that ensures your money is protected in a separate scheme, ready to be returned at the end of your tenancy (rather than going into your landlord's pocket).

Never pay anything via Western Union or another anonymous money transfer system. We've got more info about this particular scam here.
The golden rule? Always use and trust your common sense. If something sounds too good to be true, it probably is. There will always be other rooms, so don't let the pressure of finding something quickly cloud your judgement.
And remember, if you're unsure about anything or just want some advice, you can always contact our customer services team for help.
Now go forth – find that dream flatshare, and #RentSmart this year...