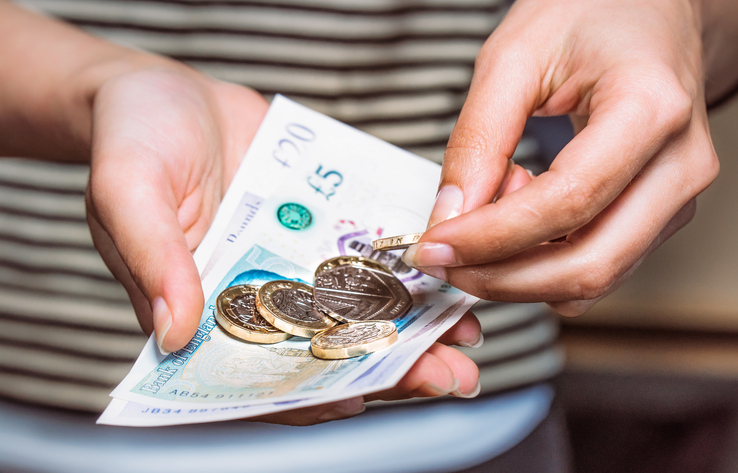 First things first, don't panic – scams are actually pretty rare, especially on a site like SpareRoom where we monitor and double check every single ad posted to stop fraudsters in their tracks. Most flatshares created on our site are totally legitimate, with great landlords and agents that play by the rules.
But sometimes things slip through the net, and it's always good to be aware of them. So, what's the most common scam to watch out for?
Just like ticket touting and dodgy eBay sellers, fraudsters in the rental market will most often try to take your money for something you're not going to actually get.
The most commonly used method is the 'Western Union scam'. This is where the person advertising a room will ask you for a money transfer for the 'rent or deposit', before you've even seen it – under the guise that you need to pay the money to secure the property. This transaction will be non-traceable, and therefore your bank will have no power to intervene if the money goes missing and you're left room-less – which is the sad outcome of this type of scam.
The 'advertiser' may also ask you to transfer the money to a friend to prove that you have enough money to rent the room, and then send a photo of the receipt to them as 'proof'. They can then use the receipt to collect the cash, and you probably won't hear from them again or get your room.
How to outsmart this type of scam:##
NEVER use Western Union unless you know the person you're sending money to. Fraudsters will try anything to gain your trust and lure you in, so be wise to it and avoid sending money to people you don't know and trust.

Just say no. You shouldn't have to pay for something before you've seen it, so demand to see the room before handing any money over. If you're in a situation where you can't see the room yourself (because you currently live overseas, etc), see if you can arrange for someone you trust to view the room for you before committing any money to it.

Be prepared to walk away. There will be plenty of other rooms available, so don't make a costly mistake just because you're under pressure.
The golden rule? If something looks and sounds too good to be true, it probably is. Trust your judgement and be ready to walk away if something sounds suspicious. And don't forget, you can always contact our customer services team if you're unsure about anything or just need some advice.