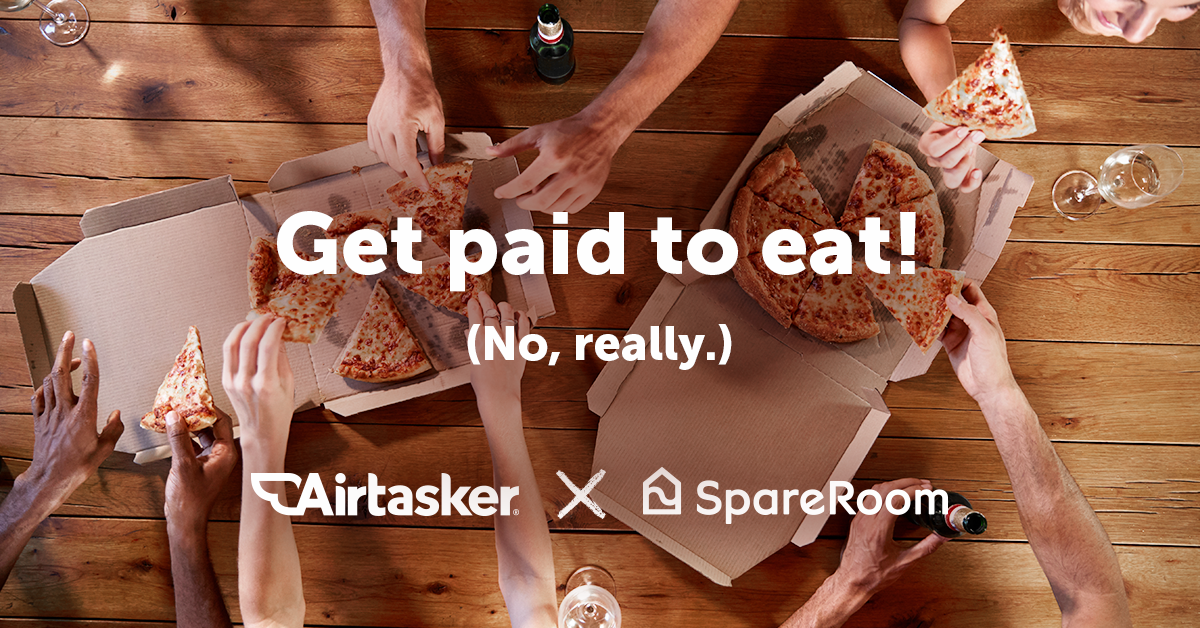 As you probably already know, at SpareRoom we think things are just better when you share them – whether that's your home, Netflix subscription, or your dinner.
However, we've found that less than 17% of people regularly eat with their housemates – even though shared meals can have a positive impact on your mood.
So we've partnered with Airtasker to investigate this further. We want to challenge a group of flatmates to eat together for two weeks, and see if it makes them happier than eating all alone. Essentially: pizza slices and banter with friends, vs. a meal deal for one, consumed solo. Hmm…
The task
Here's what you'll have to do. Over two weeks you'll eat together as a house – with meals chosen by you, paid for by us, and delivered straight to your door.
All we want to know is if it makes you happier than eating solo, which you'll also be doing for a week beforehand. We'll check in throughout the task and when it's over, we'll evaluate the impact that eating together has had on you all.
And the best bit? You'll be paid £500 for taking part… Winner winner, free dinner.
How to get involved
Fancy it? Head to Airtasker to see all the details and "make an offer" to be our chosen tasker. You just have to let us know: how many people you live with, whether you normally eat together, and why you think you're the best candidates for the job.
Good luck!