Interiors
6 ways to make your bedroom warmer this winter (without touching the thermostat)
Reading time: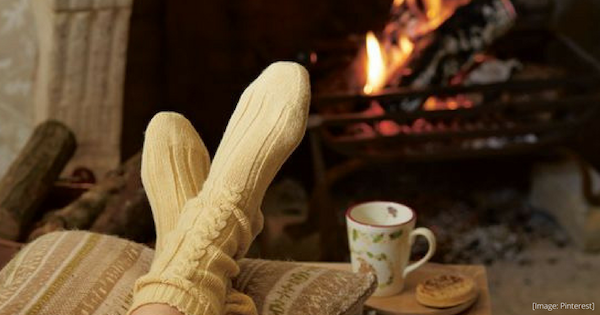 We've all been there. It's cold AF, you're starting to get frostbite just sitting in bed (and that's with your coat and two duvets on), but yet you STILL can't bring yourself to click the thermostat on and inevitably drain your finances/fall out with at least one cash-strapped flatmate. With eye-wateringly expensive energy bills to contend with, it can sometimes feel easier to just go without heating.
Well, we've got news for you: cutting down your radiator usage doesn't have to equal hypothermia. There are actually several crafty ways to insulate your space that don't involve clicking that thermostat, or an electric radiator equivalent for that matter. Give in to the snuggle and read on…
1. Get sticker happy
If you're living in an old house with single glazing, winter is NOT your friend and you're likely to be sick of feeling like you've left the window open ALL THE TIME. Secondary glazing film however is your friend. Stick it onto your window (check with your landlord first), use a hairdryer to fix in place and get ready for an extra layer of draught protection. This one from Wickes comes in at under a tenner – but if your budget or landlord are looking tight, you can do a temporary DIY fix with cling film and sellotape. 
2. Do one, draughts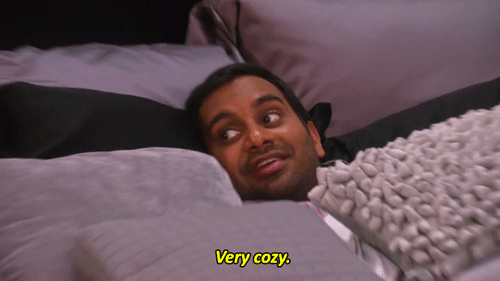 Those pesky draughts that whoosh under the gap in your door (and straight to your nose/toes/whatever is poking out the duvet) can be seriously annoying – not to mention shiver-inducing. Luckily you can banish them for eternity and upgrade your bedroom décor with a carefully chosen draught excluder. We're kind of feeling John Lewis's super-long Schnauzer as our personal door protector, or head to Not On The High Street for a slightly more grown up selection.
3. Electric dreams
Once considered as little more than your grandma's favourite bedroom accessory, electric blankets have recently surged (geddit) in popularity – thanks to their low-cost high-heat snuggle-city vibes. You can put it on your bed underneath your sheet, and click the heating on before it's time to sleep – meaning you're crawling into a toasty, snuggly pit of warmth EVERY SINGLE NIGHT. What could be better? This one is machine-washable, warms up in minutes and has three heat settings to choose from, for £22.
4. Toasty times
…but if the thought of an electric blanket is a little too #OAP (and electricity consuming), you can always rely on the bed-warming powers of the good old fashioned hot water bottle. Except they're not even so old fashioned anymore – with endless options from the super-long bodywarming tube, to microwaveable unicorn shaped. And if pouring boiling water into a small opening feels a bit too much like a trip to A&E waiting to happen, fear not – you can even get a very modern rechargeable hot water bottle for a few extra pennies.
5. Into the darkness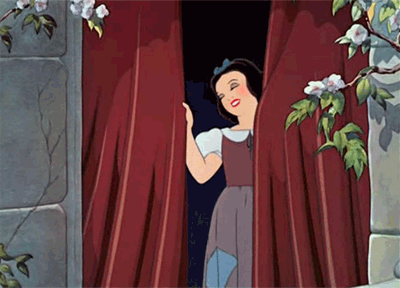 They're great for lie-ins, and turns out they're even better for keeping the cold out. Say hello to the humble blackout curtain – a cheap investment piece that will revolutionise both long nights of sleep and winter bedroom warmth. Their third benefit appears in summer – when they help keep excess heat out by blocking the sun's penetration through. Longer sleeps, warmer nights and colder heat-waves? Yep, we're in. Check out Ikea's range starting at £25 a pair.
6. Fur real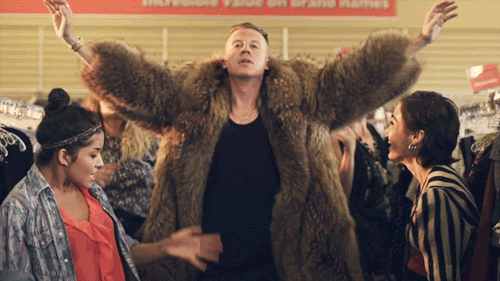 We've left the most expensive option until last, but allow us to paint a picture for you. Imagine yourself as a millionaire popstar, in a mansion surrounded by the finest (faux) furs – a roaring log fire in the background and a glass of warming Malbec in your hand. Not bad, hey? The dream can be YOURS for £60 with a faux fur throw – soft, fluffy and the perfect extra layer for frosty beds.