Sharing Lifestyle
How to help people who are sleeping on the streets this winter
Reading time: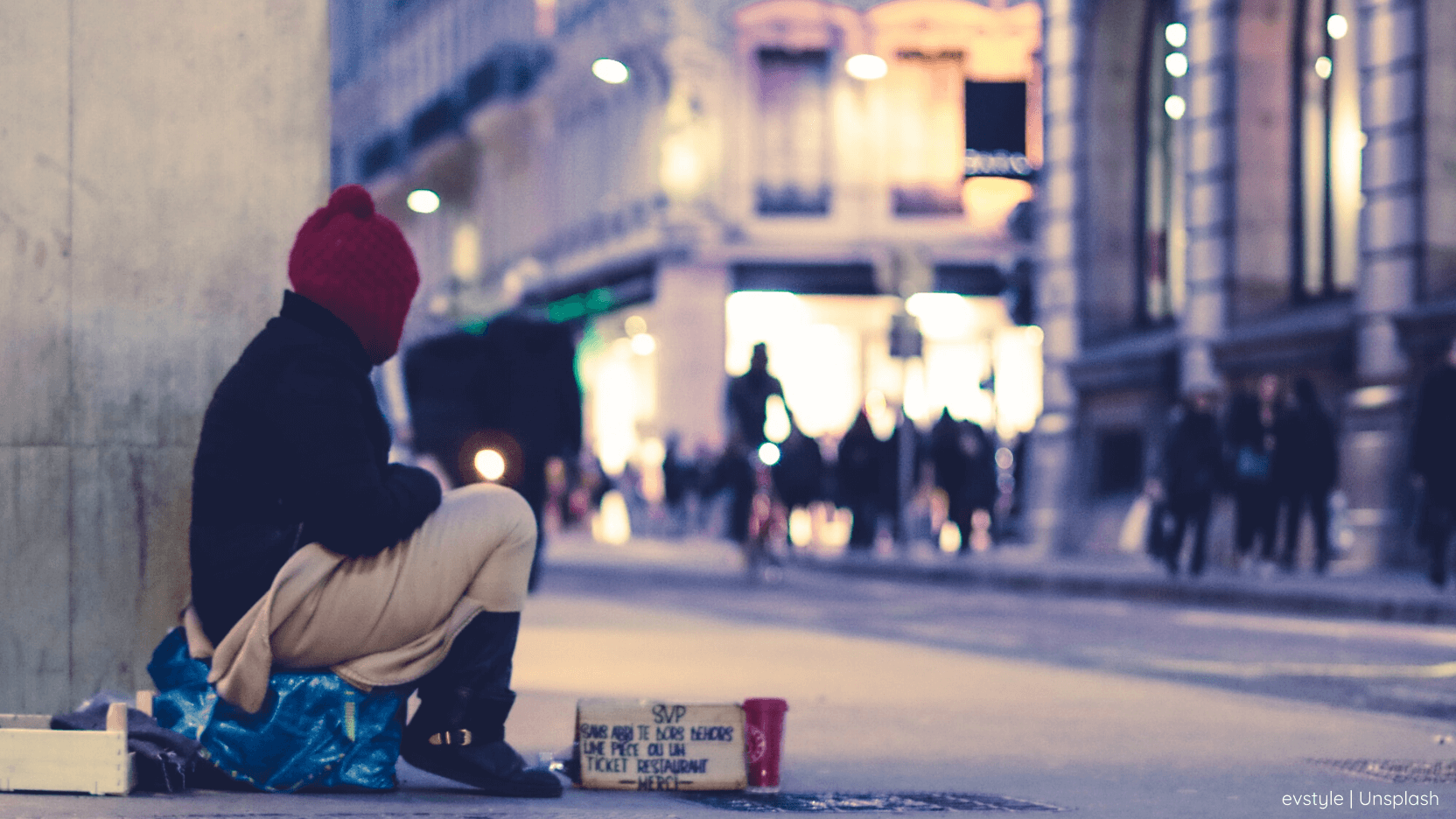 There's never a "good" time of the year to be homeless, but winter is particularly tough. Plummeting temperatures put rough sleepers at greater risk of hypothermia – with no shelter, no warm food, and sometimes inadequate clothing to keep them warm. When snow starts falling, conditions can be really dangerous.
Some of us pass homeless people every day when we're out and about, but it can be difficult to know what you can do to help. Here are a few ways to do your bit.
Donate your old coat
If you live in London, look for a Wrap up London drop off point – they'll be in several major tube stations between 11 and 13 November this year. Essentially just donate a coat that you no longer want (the thicker and warmer, the better), and they'll be redistributed to homeless people, refugees, children in poverty, and other vulnerable people.
You could also hand your unwanted coats in to charity shops, or give them directly to a homeless person.
Buy them a hot drink
A hot drink and a cup of warm soup goes a long way for someone who's cold and sleeping rough – but just stopping for a chat or a quick 'hello' can help too.
Our charity partner, Crisis know from speaking to their own members how isolated and lonely homeless people can feel. A person sleeping on the streets can often spend long periods of time sat alone, without speaking to anyone. So just having a conversation with a rough sleeper can lift their mood. Whether or not you give money is your personal decision – but donating to a dedicated homeless charity like Crisis can ensure your cash will be used to help.
Tell StreetLink
When it gets really freezing, emergency shelters are usually opened across the UK to get as many homeless people off the streets as possible. However, rough sleepers aren't always known to local services and equally some rough sleepers don't know what help is available to them.
This is where the StreetLink app comes in. You can send a report via the service with the location of the rough sleeper, any details about their appearance and age that may help identify them, and when you've spotted them there. StreetLink will then contact the local authority to connect the homeless person with services in their area that can help get them off the streets.
If you see someone who's in immediate danger or under 18, call the police immediately.
Help Crisis at Christmas
Aside from the cold weather, Christmas is a particularly tough time if you're living on the streets and don't have family or friends to share the day with. Crisis are opening Christmas centres across the country, which offer health checks, housing and employment advice, a bed, showers and hot meals (including a Christmas dinner) to thousands of homeless people. By donating £28.87 to the cause, you're reserving a place for one someone who is homeless at one of these amazing centres. Get involved here.
Image credit: Unsplash.