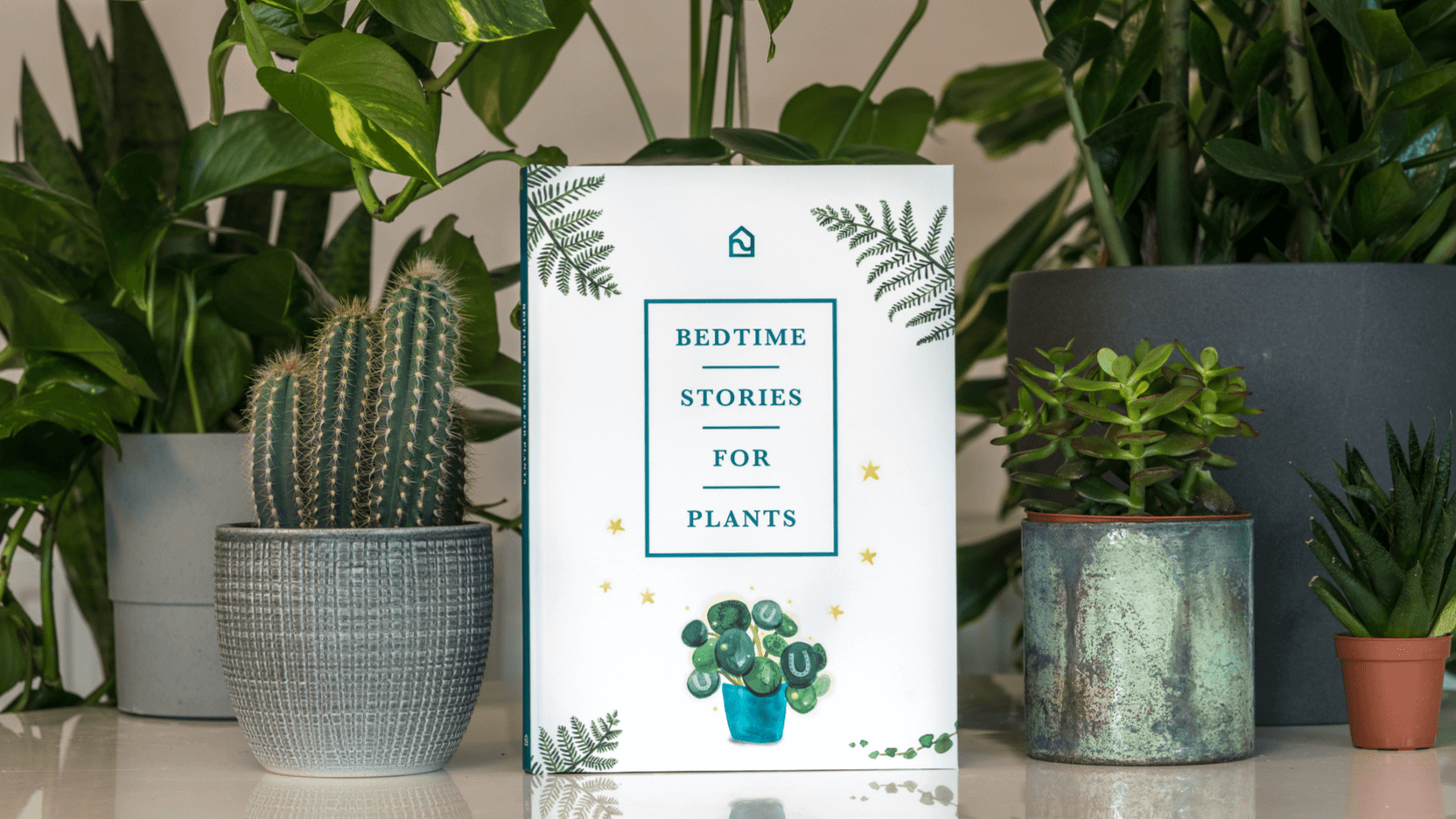 If you're one of the 76% of flatsharers* that have at least one plant at home, you're in the right place. Me? I've got three, and they've all got names. But perhaps even stranger, I talk to my plants too…
Turns out I'm not alone in this phenomenon. One in five flatsharers* also regularly chat with their plant babies – and studies have suggested this conversation actually encourages botanical development.
But it's not just the plants that thrive from this relationship. If you're a Generation Renter too, you're probably familiar with the struggle of living somewhere you can't do anything to. Most landlords won't let you hang up pictures, paint, or make any big adjustments to the property – so it can be really hard to make your rented house feel like a home.
Plants are a serious game-changer for renters. They take up very little space, are pretty low maintenance, and best of all can come with you wherever you move. They're basically the ultimate homeware – especially if you live in a city, where greenery is (usually) seriously lacking.
And if you bond with your plant, they can become like a companion that lifts your mood when you walk in the door and see them. It's been widely reported that plants can improve our mental health and lift our mood.
SpareRoom's director, Matt, says: "Owning a property seems like a distant dream for many young renters, but living somewhere that feels like home shouldn't be. With so few tenancies allowing pets or letting tenants redecorate, we're seeing more and more people are turning to houseplants as the ideal way to personalise their space.
It makes perfect sense. Plants can totally change the feel of even the most functional space, plus they're relatively affordable and, unlike bulky furniture or colour schemes, you can take them with you when you move."
With all of this in mind, we've created a book of short stories – designed for budding plant parents to read to their green babies before bed, encouraging growth and development as they sleep.
The book contains three short stories:
The Three Ferns – which tells the tale of three plants with different hopes and dreams, and the journey each fern goes on after they leave the nursery
Longing – about a trailing plant that sits alone in a holder, desperate for its leaves to grow longer and catch the attention of a sculpture on the shelf
What Goes Around – a story about the Chinese money plant, and how happiness can come from giving luck instead of receiving it
So if you fancy a bit of story time with your plants, you can download the book here or audiobook here.
Happy reading!
*Stats from a 2019 SpareRoom survey, with 7,829 flatsharers.