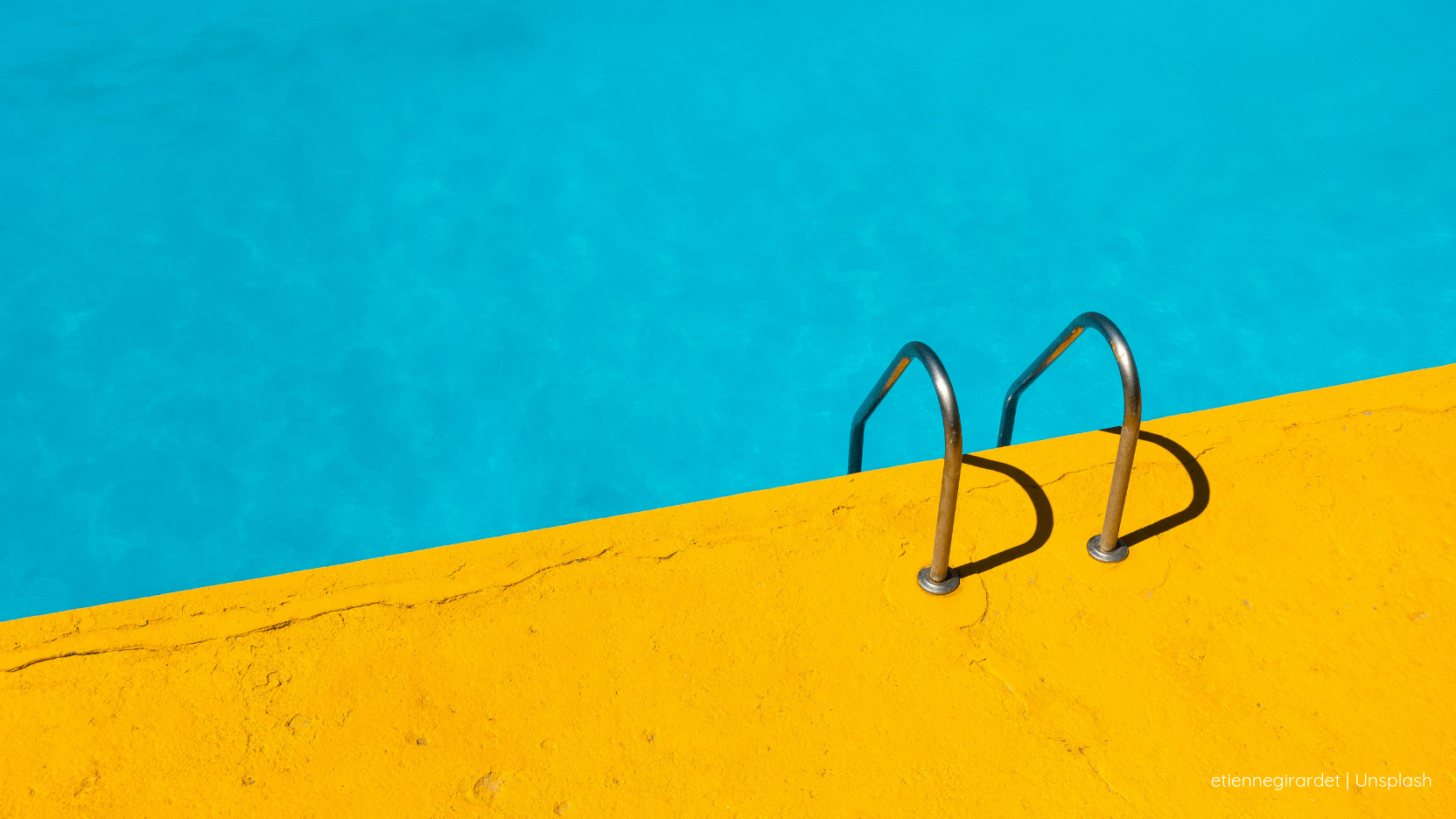 It lowers the risk of heart disease and diabetes; it can reduce anxiety and stress levels; it provides a full body workout… is there anything swimming can't do!? What with the recent heatwave making it practically impossible to get through the day without jumping in a large body of water, swimming seems to have become everyone's favourite hobby. But just because temperatures have fallen, that doesn't mean you have to stop making a splash. We've rounded up our favourite of London's swimming spots, from bracingly cold ponds to stunning art deco pools, meaning there's something to suit everyone's aquatic needs - come rain or shine.
North
Known in North London as the spot for a bracing outdoor swim, the heath's three ponds (ladies, mens and mixed) are open all year round - perfect for a refreshing plunge. At just £2 for entry, including unlimited use of the water and surrounding areas for sunbathing, there is potentially no cheaper way to spend a summer day in London. A word of caution: the water can get very chilly (especially for those braving a winter swim). Don't say we didn't warn you.
Open 365 days a year (Christmas dip anyone?), this north London lido boasts an impressive 60 by 28 metres and is completely lined with stainless steel that gives off a glorious shimmer. Built in 1938, not only is it one of London's prettiest lidos, it's also one of the oldest – celebrating its 80 anniversary in 2018. As you'd expect, it can get incredibly popular during the summer months so go early to secure a spot.
A far cry from the unchlorinated waters of the heath's ponds, The Laboratory in Muswell Hill is the place to go when you need a bit of relaxation time. Featuring not only a 25m UV treated pool, but also marble steam rooms, Scandanavian saunas and two spa baths – 'The Lab' (as it's affectionately known by some) offers indoor swimming at its finest. Sign up online to book a spot.
South
Ever wondered where the largest open-air freshwater swimming pool in the UK is? Well, it's Tooting Bec Lido! At an impressive 91 metres long, and with lovely grassy areas perfect for drying off, this outdoor pool is arguably the best place in South London for a splash about. Pack a picnic, don your sun hat and be on your way!
Surrounded by a Grade II listed building, this lido is one of the most famous in London. With features including a hydrotherapy pool, gym, fitness studios and health suite, this is the place to go when you want to make a whole day of it. The best part? After you've worked up that post-swim appetite, the cafe will welcome you with open arms.
East
Having undergone a £16.5 million restoration project in 2012, the baths (originally opened in 1931 as a wash house) feature three hot rooms, two saunas and a freezing plunge bath. What's more, the baths also offer top of the range treatments (think hot stone massages, facial treatments and the like) at very affordable prices. Pre-hol pamper sesh, anyone?
With over a quarter of a million swimmers visiting annually, you know this Hackey-based lido must be doing something right. Its secret? Heating! Forget the shockingly cold waters of wild swimming, this east London institution promises a lovely tepid swim come the chillier months. Better still, the pool's floodlighting means that even when the darker winter months come creeping in you can still enjoy a relaxing dip.
No self-respecting roundup of London's best swimming spots would be complete without a mention of the two 50-metre swimming pools and 25-metre diving pool of Stratford's Queen Elizabeth Olympic Park. Not only does the centre offer every swimming opportunity you could ask for - including swimming and diving lessons - the 2500 strong seating area also makes the space ideal for watching swimming events.
West
Open daily from June until September (and weekends throughout May), Hyde Park's open air swimming pool is West London's prime hot-weather hang out. Want to swim year round? Join Britain's oldest swimming club - The Serpentine Swimming Club - to make a splash every morning from 5 - 9:30am. The highlight? Their 'Peter Pan Christmas Day Race'. Yes, it is on Christmas day. And yes, the water has been known to freeze. Good luck.
So there you have it. Whether the sun does decide to reappear and you urgently need a place to cool off, or you simply want a relaxing indoor swim and accompanying sauna sesh, we've got you covered. Worked up an appetite from all that swimming chat? Check out our guide to London's best roasts - life's all about balance, after all...