Interiors
8 interior trends we're expecting in 2020
Reading time: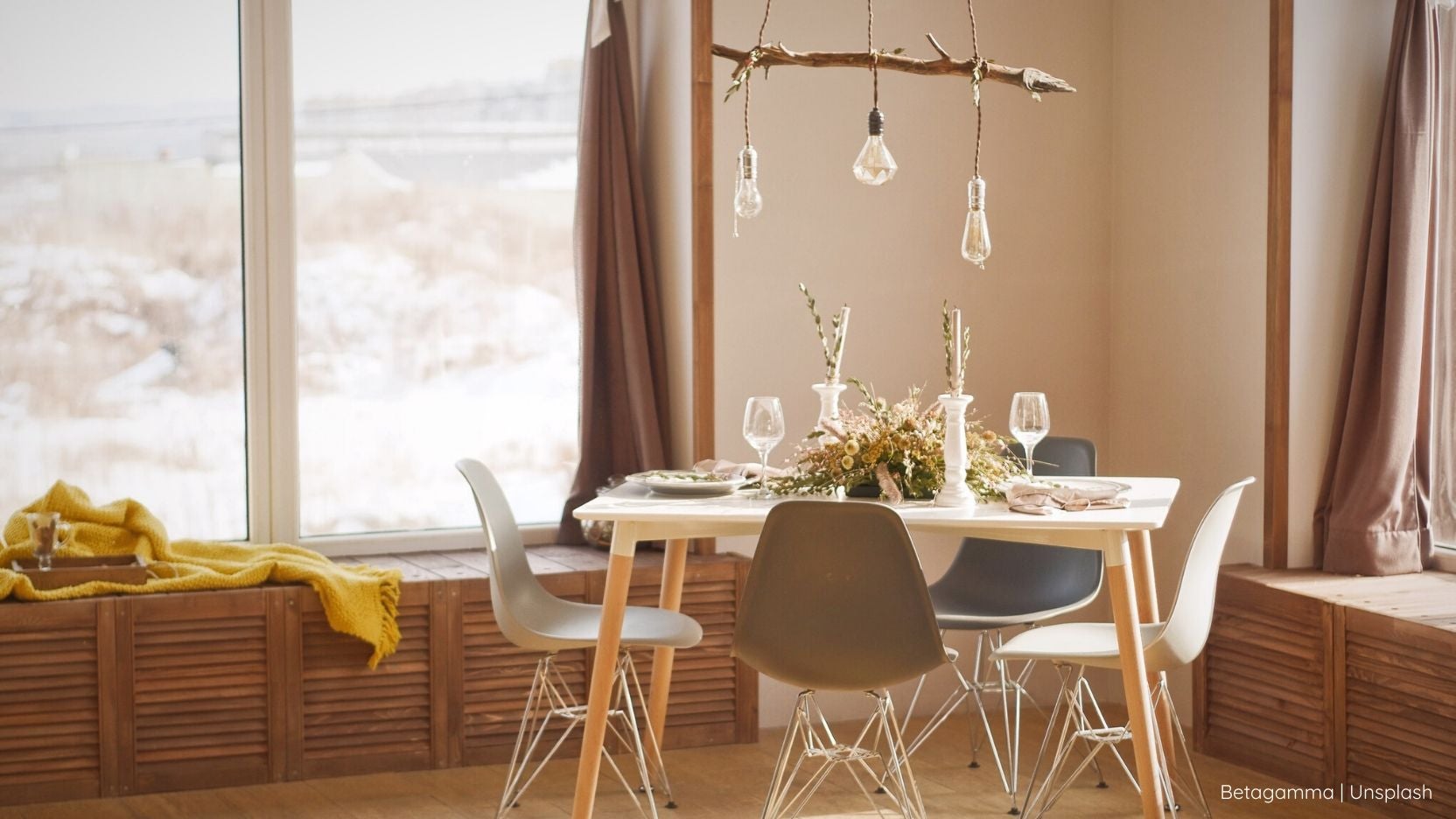 New year, new you? Start with a home interior makeover! 2019 was all about jewel tones, flamboyant floral fabrics and beautiful sustainable pieces. Now that 2020 has arrived, it's time to say 'Bye Felicia' to those so 2019 trends and look forward to the interior gems that will be popping up this year.
1. Doors painted with dark colours
Perfect if you like a bit of mystery… Deeper, darker colours are in for 2020 as they add richness and warmth to a room – not to mention the character they add to a space. Start with a dark door and you're already onto a winner.
2. Landscape tapestries
Beautiful tapestries can be the perfect focal point for a room; especially ones depicting nature to bring the outside in. Muted colours like soft blues with greens and warm tones also have the potential to completely transform a room.
3. Earthy tones
It's time to bid farewell to those cool tones that have ruled in our homes for so long, and invite in those earthy tones of chocolate brown, olive green and wine. Neutrals can now easily be substituted for these lively, naturey colours.
4. Real plants vs fake plants
Planning on adding a little bit of green to spruce up your interior? Then better do it the right way – fake plants are incredibly easy to spot and can ruin the whole aesthetic of a room. Fancy getting some real plants, but not sure how to look after them? Check out our dummy guide here! Don't know which plant is best for you? Look here. Either way, we say real plants over fake plants anyday because they're well – real!
5. Fake marble is in, whilst real marble is out
You'd think people would want the real deal when it comes to materials used around the house (we know, we know – we literally just urged you guys about the importance of getting real plants over fake) but marble is one of those where we do not. One it's cheaper, two you don't need to worry about damaging your beautiful surface (as you would have to do with real marble) and it's pretty hard to spot a counterfeit with pretty good replicas these days - so no one will be rolling their eyes at you when they notice your "not real marble" coffee table.
6. Green accents
Let's face it, the colour green is pretty damn fresh. As we're already embracing earth tones this year and sustainable home accessories, it only makes sense to incorporate splashes of green throughout your home. This can be done in many ways: see point two, three and four.
7. Maximalism
Minimalism is out and maximalism is in. And this trend is all about the grandeur – it's got to be big and it's got to be bold. We want the bright colors and the shazam patterns, with gaudy decor and colorful abstract paintings. It's clear to see we really have gone from less is more, to more is more.
8. Engineered environment interior design
Because being sustainable is so what 2020 is all about. The engineered environment trend is all about mixing technology and nature. Science and technology are used to create sustainable pieces that are as beautiful as they are good for the environment.
Fancy comparing the trends over the past 12 months with our 2020 predictions? Head to our '19 blog post for a cheeky re-read here!