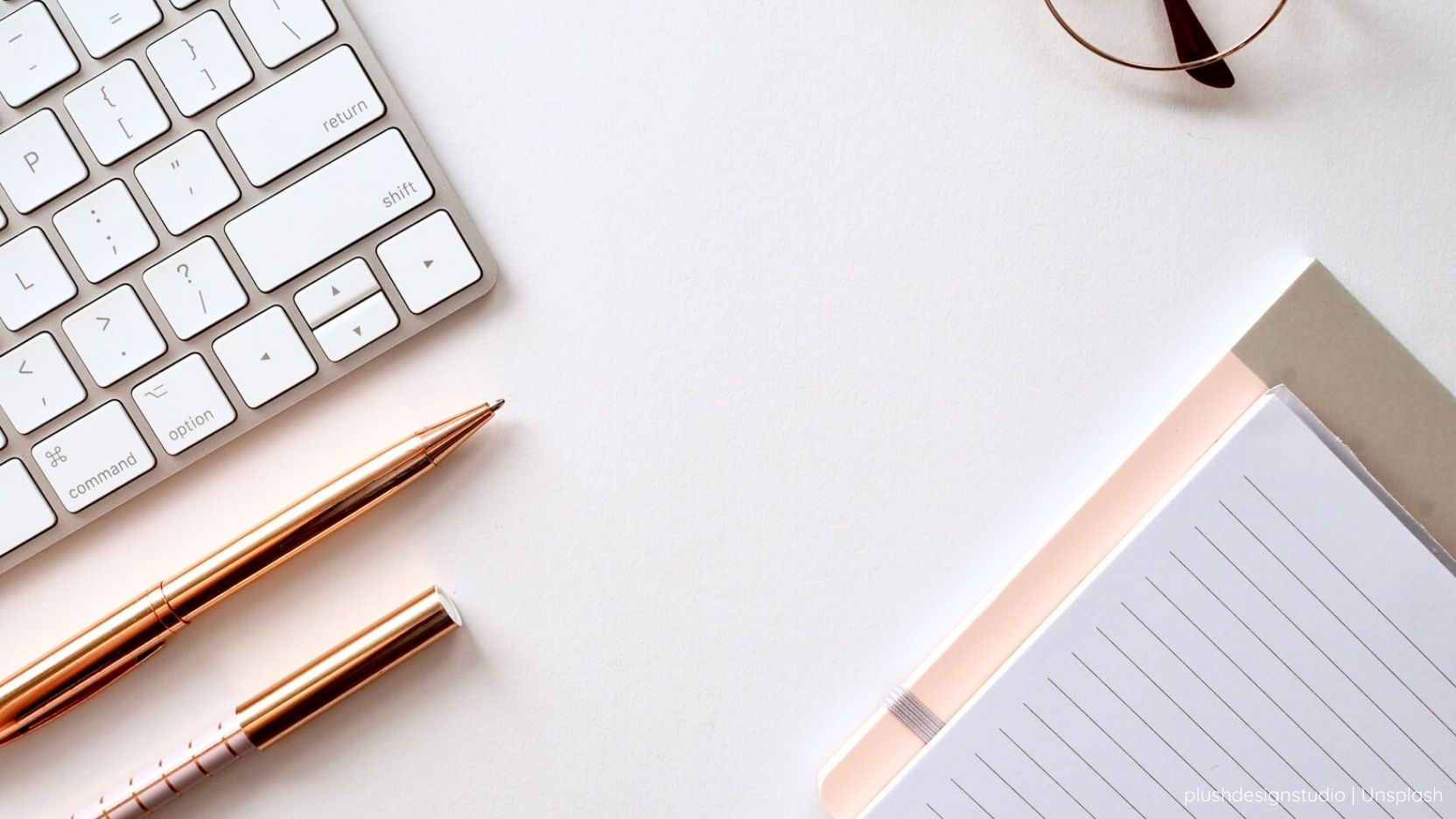 We're well into the UK lockdown now, so chances are you're probably at home and/or working from there. Here are some tips on how to be even more productive at your new desk space:
1. Get dressed/make it feel like you're headed to the office
We all know the easiest thing to do would be to roll straight out of bed (still in your PJs), walk 2m to your laptop and get cracking with your day – or even stay in bed and work from there… (guilt) But let's face it, that's really not the best way to kickstart your day. Get out of those jammies, freshen up (guys and gals, if you're feeling the cologne and perfume/makeup - go for it!), grab some brekkie and start the day as you would if you were about to head out. Mimicking the morning routine you'd have on any other working day will really help get your head in the zone, so you can set a productive tone for your day.
2. Establish boundaries
There's going to be a ton of distractions lying around... like your phone, the doorbell, Netflix and possibly flatmates poking into your new "office" every now and then.
Try setting your desk up in a way that gets you feeling productive. Ditch the clutter, and invest in some practical accessories - motivational wall art, Post It notes and new pens are a good place to start. We've got more tips for creating a great desk space here.
3. Set and follow a schedule
We recommend waking up at your usual time, having a set schedule of things to accomplish each day and finishing work on time – just like you would on a normal working day. If you get to work at 9am on a typical day and leave the office at 5pm, open and close your laptop at the same times from home. If you usually take a snack at 11am in the office, then do this at home too (like you need an excuse…) Reinforcing your usual office habits will take the stress out of planning your days to get the most out of them – plus when we finally get back to our desks, it'll be easy breezy settling in again.
4. Take frequent breaks
Don't forget to take regular breaks from your screen. If you find yourself getting tense, stressed out, or that cabin fever is creeping in, that's definitely your body telling you to take a few minutes out.
During this period it's even more important than ever to look to the things that'll calm you and give you a bit of zen. Letting off steam is essential as it'll prevent you from getting bummed out or feeling like you're about to snap during those long hours spent inside.
5. Stay in contact
Chances are you'll be dialling into conference calls and chatting with work colleagues throughout the day, which is a great way to stay in touch with other people while social distancing. But don't forget to set up calls with your family and friends too – they're probably missing you, and it's a great idea to have regular calls that don't revolve around work...
If you're not WFH and need to fill your days, check out our latest blog post to find out the fun ways to keep yourself occupied whilst quarantined.