News & Comment
Why it's totally OK to spend money on hiring a cleaner
Reading time: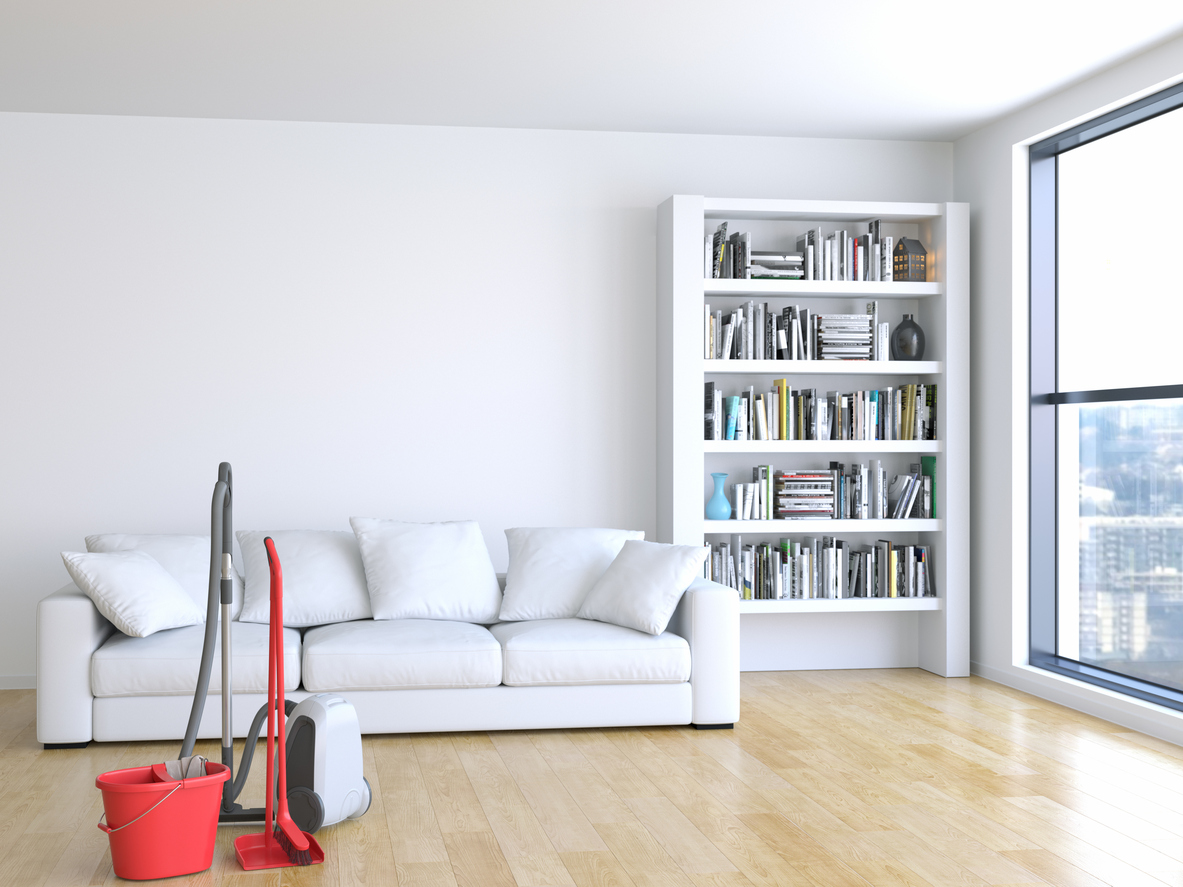 Well, here we are. Another week, another dig at millennials – and another "spending habit" that's supposedly stopping us from saving for a house. I don't know about you, but I'm getting exhausted…
So what's putting us in the firing line this time? Hiring domestic cleaners. A new study by Airtasker found that 16% of under-35s have a regular cleaner for their home (in comparison to 9% in older age groups) – and this has been carelessly interpreted by Evening Standard as the latest reason why millennials can't get on the property ladder. Londoners in particular are bearing the brunt of this – apparently we claim to be "time poor", or just find housework too boring. Hmm.
First I ask: who's doing the maths here? I used the domestic cleaning calculator from Fantastic Services to estimate the weekly cost of cleaning a four-bed flatshare in Zone 3 with one bathroom and living space. This amounted to £60, or £15 per head (per week). In a month this would cost each person £65 in total. In a year, £780 each. Given that the average house deposit in London is currently estimated at £106,577, using these figures means that it'd take each flatsharer more than 135 years to spend the same amount on cleaners as it'd cost them to put a deposit down.
So maybe the problem here isn't really what millennials are spending money on. Maybe the problem here is the ridiculous cost of housing, and why nobody is doing anything about it? Why is getting on the property ladder becoming virtually impossible?
And quite above anything else – why the need for the guilt?
We're in a situation now where an alarming amount of us are spending 75% of our monthly salary on rent. We're ploughing eye-watering amounts of cash into something we will never own, and more often than not it's somewhere we're sharing with other people. We're living with their day-to-day mess as well as our own.
At SpareRoom we know that cleaning is a major cause of tension between flatmates – 69% of people we recently surveyed said that cleaning (or lack of it) was the main reason why they've fallen out with a housemate. Hiring a domestic cleaner is a great way around this problem for – it avoids cleaning responsibilities falling on any one flatmate, and for £15 (or less) a week you're getting shiny floors and grease-free hobs.
And yes, a lot of young people are time poor. A lot of us don't have hours to spend scrubbing, dusting and hoovering – but that's more because we're in the office earning our rent money, rather than choosing Netflix over chores. If you've got the means to contribute towards some extra help and a clean house to come back to after a long day, it's a no brainer.
If we must face the unsettling truth that we're never going to own a home, and we're spending so much money on ones that will never be ours – why should we be shamed for wanting our living space to be clean? Why should we have to compromise our standards and live in a grimy, baked bean-stained version of reality? Especially when that brings us no closer to home owning anyway…
So thanks for the unsolicited blame and overall shaming, Evening Standard but for now I think I'll choose a cleaning bill over 135 years of deposit saving. Now if you wouldn't mind sending someone over to polish my avocados...
---
Now we have your attention… we'd like to say a little thank you for reading this article and following SpareRoom.
We also say a BIG thank you every month to one lucky user – with our Live Rent Free competition, where we pay one winner's monthly rent, every single month. Fancy it? It's FREE to enter, and you can enter every single month. What are you waiting for? Click here and cross everything…