Sharing Lifestyle
Revealed: the ultimate films, books, games and TV series you'd take to a desert island…
Reading time: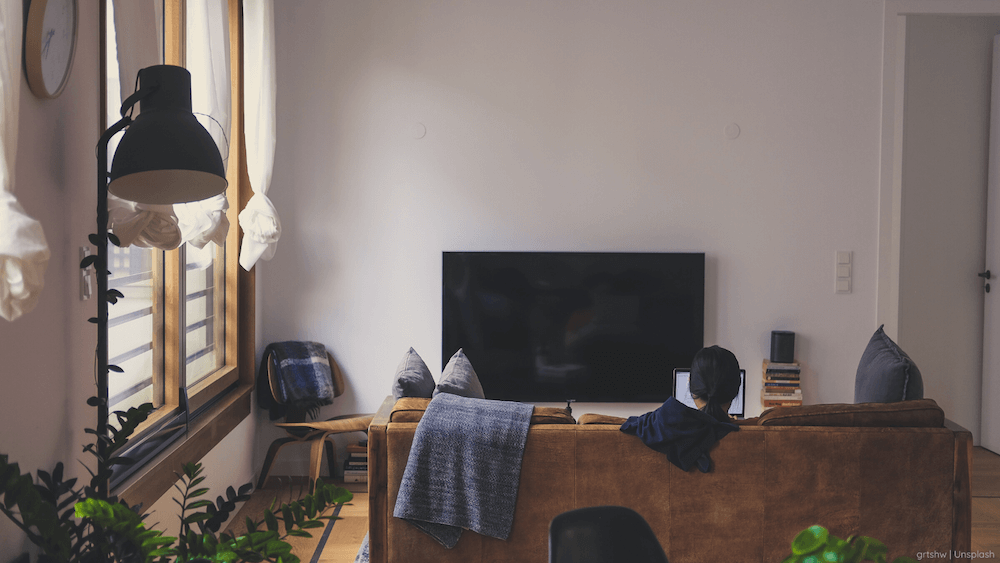 Lockdown feels a bit like being cast away, doesn't it? You're marooned in your own home with few opportunities to get out and about, and you're probably trying to find new ways to keep yourself entertained…
Many of us are turning to films, books, games and boxsets to get through this time – which lead us to wonder exactly which ones are the nation's favourites. We asked almost 4,000 SpareRoom users to share the entertainment they'd take with them to a desert island – in other words, their "desert island distractions" – and here's what came out on top…
Films
The top eight films are (mostly) 80s and 90s classics – with The Shawshank Redemption topping the list. This is especially interesting given that the plot of the prison film mainly centres around dreams of freedom…
The Shawshank Redemption
Pretty Woman
Dirty Dancing
Pulp Fiction
Titanic
About Time
Gladitor
The Matrix
Novels
Nothing passes the time quite like getting lost in a good book, and when it comes to novels those surveyed opted for the classics – with Jane Austen's Pride and Prejudice topping the list.
Pride and Prejudice
To Kill a Mockingbird
1984
Shantaram
The Alchemist
Jane Eyre
The Hobbit
The Great Gatsby
TV series
The most bingeable box set probably won't come as a shock… they'll be there for you even if you are on a desert island, apparently.
Friends
Breaking Bad
Game of Thrones
Grey's Anatomy
Sex and the City
Brooklyn 99
Parks and Recreation
(joint) Killing Eve / The Wire
Games
Millennials can probably remember losing entire days playing The Sims, so it's unsurprising that this life simulation game was voted as the ultimate desert island choice. The rest of the list is pretty nostalgic too, featuring plenty of 90s classics.
The Sims
Crash Bandicoot
Super Mario Bros.
The Elder Scrolls V: Skyrim
Spyro the Dragon
Grand Theft Auto V
Final Fantasy 7
Tomb Raider
It seems that many of us have already started turning to our desert island picks during lockdown – 43% said they've started bingeing their favourite TV series already, and 56% are planning to get stuck into their favourite film. 46% have read (or are planning to read) their favourite book, and 26% have already got stuck into their ultimate video game.
It's totally natural to be feeling a bit overwhelmed with the world right now, but delving into your favourite novels, films, box sets and games is a great way to escape. So what are you waiting for? Crack out the popcorn, draw the curtains and get Shawshank rolling. You'll forget about the C-word in no time...
Image credit: @grtshw via Unsplash.