News & Comment
Competitions
WIN an amazing magazine scholarship with free accommodation, thanks to Hearst & SpareRoom
Reading time: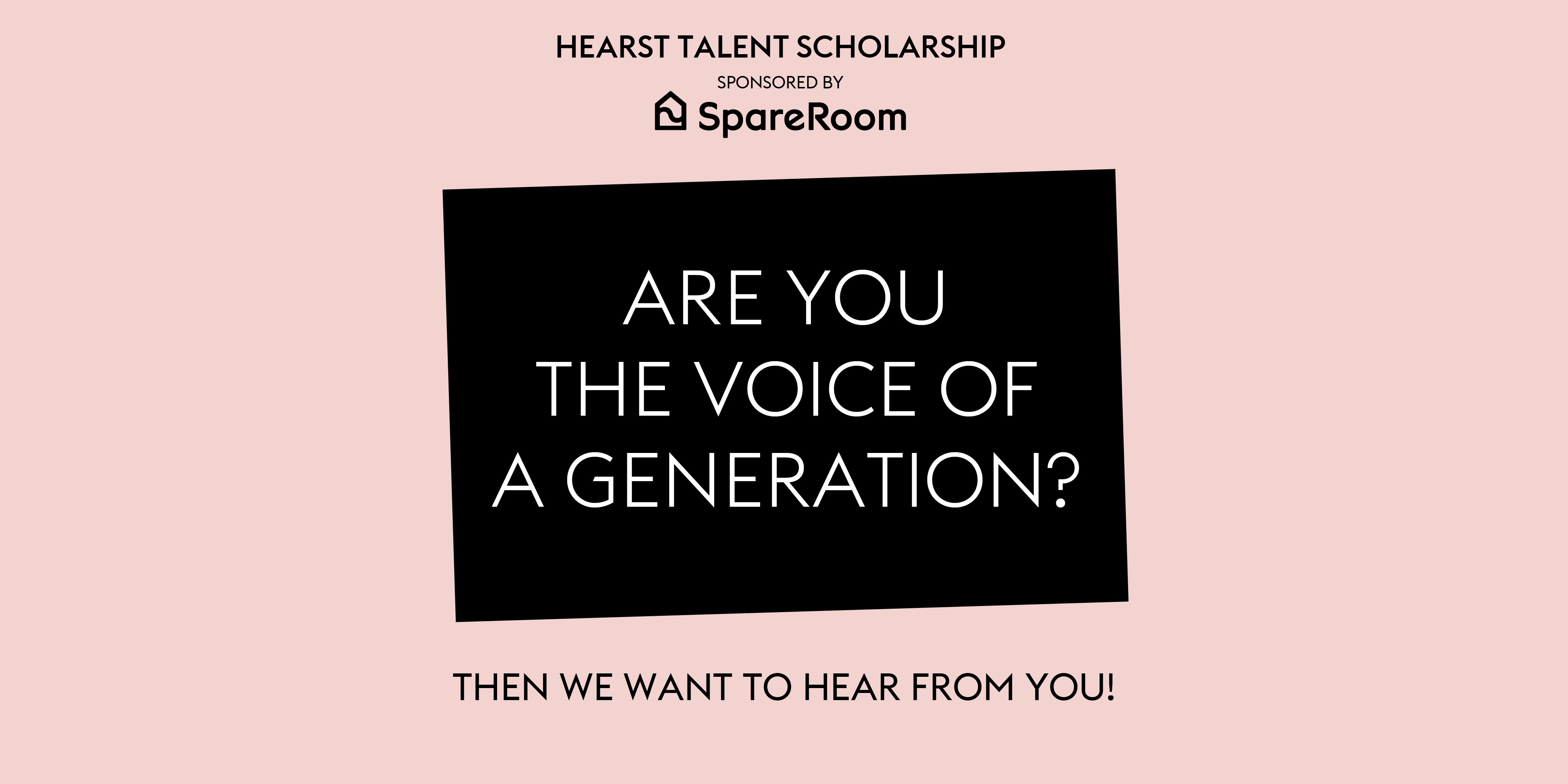 Do you dream of working at an influential magazine brand? Would you love to see your name – and writing – in print?
The world of journalism and publishing is notoriously competitive, and you may feel that this kind of career is inaccessible to you right now – or that you're underrepresented in the press, so don't have a shot.
Well, you do.
SpareRoom and the Hearst Talent Scholarship are joining forces again to offer seven budding journalists the chance to work with some of the industry's most respected editors for two weeks next February. We are looking for a diverse range of applicants from all backgrounds who have one thing in common: a passion and talent for journalism and writing. You'll be paid the London Living Wage for the duration of the scholarship, plus shared accommodation and travel expenses (from within the UK to London, and to and from the office) will be sorted – so there really are no barriers to this incredible opportunity.
Why are SpareRoom passionate about this scholarship?
Housing affordability is the single biggest issue for a whole generation of young renters. It can make getting started in a career, particularly in London-based industries like fashion or media, almost impossible. It's a shame to think that people aren't getting the opportunities they need simply because they can't afford to rent somewhere in the right location. So we are delighted to be working with Hearst to give seven new talents the chance to learn from the best.
What will you be doing?
Winners will get to join Hearst's editorial teams in London for two weeks, and you'll be learning everything from how to structure and edit a story, to pitching ideas to senior editors – and even seeing your work published.
You'll be working at one of the following brands: Cosmopolitan, Digital Spy, Elle, Harper's Bazaar, Men's Health / Women's Health / Runner's World, Best / Inside Soap / Real People, or Good Housekeeping / Prima / Red.
When is it?
Scholarships will take place in February 2021 (COVID-19 permitting, of course), and you'll need to be available for the confirmed dates.
How do I enter?
Find more details about the scholarship, how to enter and the competition's terms and conditions here.
You've got until 5pm on 6 November 2020 to enter! Good luck...