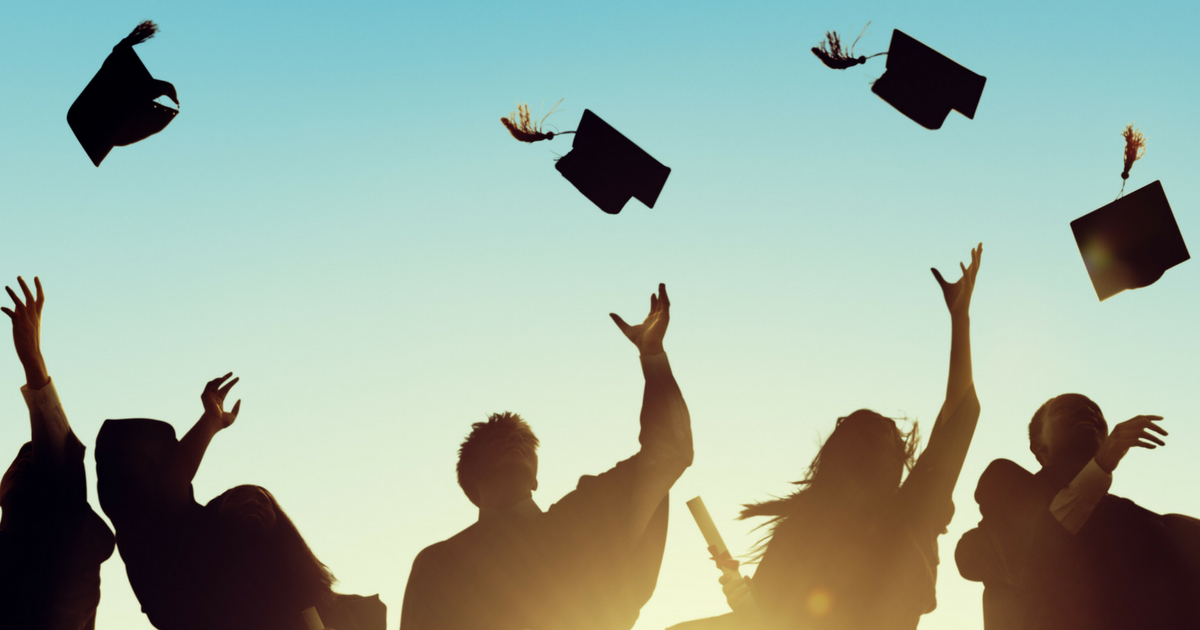 So, you've graduated. Jump right in to the best summer of your LIFE, celebrating, reconnecting with old friends back home and blowing off some serious post-exam steam. And then what?
The super-organised amongst you will have some sort of postgraduate job scheme in the bag, and we salute you. Go forth and enjoy that steady employment.
But the rest of you will probably find yourselves in an inevitable state of panic: what do I do? Where do I do it? And how do I even go about all of this adulting stuff?!
First of all, breathe. Then listen. Because we've got a mega bombshell that might just change everything: you don't have to move to London. You can go other places, earn a better salary and get a cheaper pint. Let's talk about where.
1. Liverpool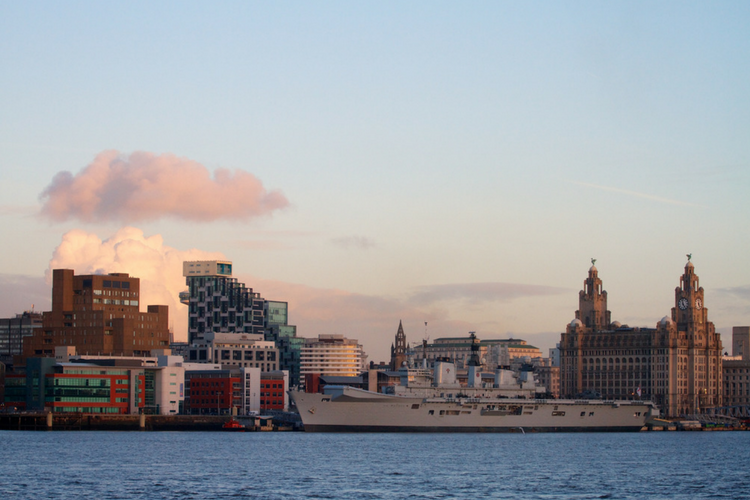 www.davejohnsonsphotography.wordpress.com
Where?
Famous for the Beatles, two Premiership football teams and a whole load of Scouse culture – Liverpool is a buzzy choice for the next chapter of adult life. Stunning architecture (cathedral included) meets plenty of green parks, and the craft beer scene is one of the UK's most thriving. Career-wise, Liverpool is diverse – with the biggest opportunities available in transport, creative, digital and business services, as well as life sciences and bio-manufacturing enterprises. Essentially, a broad economy – and that's without all those jobs at Liverpool F.C…
What will I get?
Pints for £2.90 (they're £4.50 in London). It's a small price to pay from your £33,967 average annual grad salary, even after you've spent £367 every month on a room – you'll have £1,734 left to do as you please.
2. Reading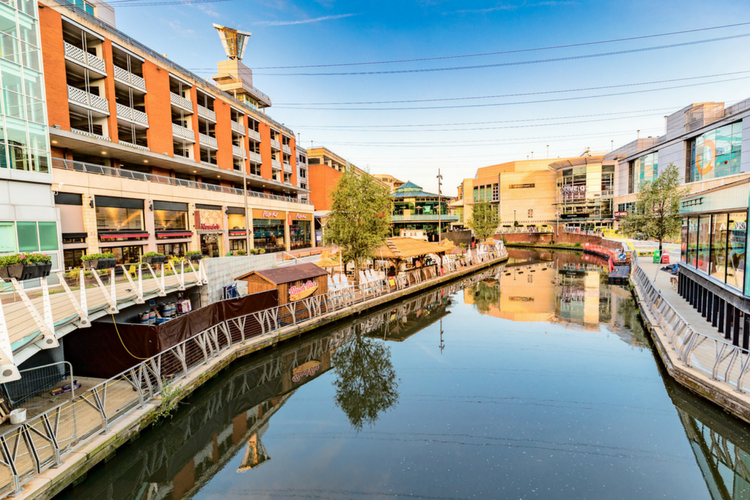 Where?
Often unfairly dismissed as just a London commuter town, Reading is actually a bit of a gem – with a rich history and plenty to do. It's a great place to be if you're after a job in IT, and you're only a 30-min train away from London and its plethora of grad opportunities – and that's before 2018's Crossrail launch that will get you to office hotspots like Farringdon, Liverpool Street and Canary Wharf even faster. In your downtime you can enjoy the lovely stretch of riverside, the Henley Regatta, great shopping and the annual (and epic) Reading Festival.
What will I get?
A room for £551 a month which a tiny chunk of your £30,225 annual salary. Leaving you plenty of pennies every month (£1,366 to be precise) for those £3.65 pints.
3. Bristol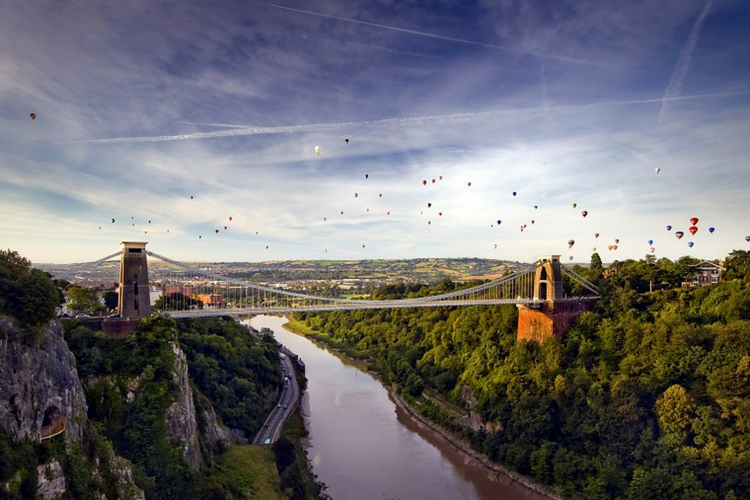 www.prestigeapartments.co.uk
Where?
Bristol pretty much does it all, and is a thriving site for industries from construction, trade and transportation to professional scientific and technical jobs, human health and social work roles. It's also been named in the Sunday Times as the best place to live in the UK in 2017, so you've got plenty of bragging rights. Famed for Banksy, Brunel, its lively DnB scene and for inventing Ribena, Bristol is a pretty waterside city with plenty to do – giant shopping centres, a vibrant nightlife, great culture and an epic annual hot air balloon festival (to name but a few).
What will I get?
A room for £478, which will come from your £27,102 average annual salary. You'll have £1,285 left after rent each month, so those £3.80 Bristolian pints are hardly a push for you either.
4. Nottingham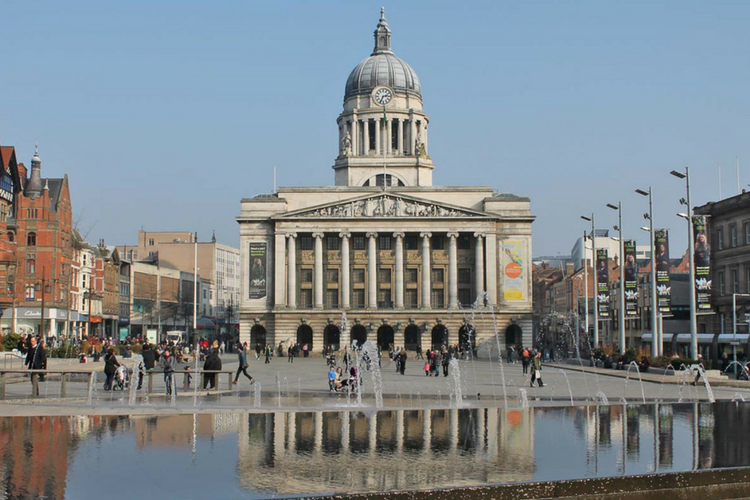 www.curiousabout.co.uk/nottingham
Where?
Nottingham is famed for its role in the legend of Robin Hood. It's also home to a large contemporary art gallery (Nottingham Contemporary), a multitude of exciting live music venues, tons of vintage stores and even a deer-filled park and an ACTUAL CASTLE. Once you've nailed your dream job in one of the top law firms or brands (Boots, Capital One, Experian etc), you can regale your friends with plenty of fun anecdotes about Notts: did you know the MRI scanner was invented here? And Supermarket Sweep was once produced here? Po from the Tellytubbies is a famous city alumnus…
What will I get?
A tidy £25,750 annual grad salary to spend on a meagre £384 rent and £3.23 pints. And a smug feeling that you've still got £1,313 left to play with every month after rent.
5. Birmingham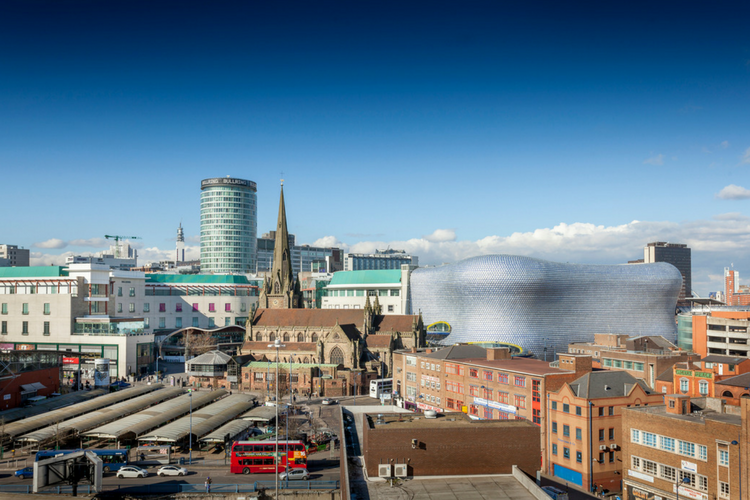 Where?
You know, one of the recently voted top 10 places to live in the UK and the most populated UK city outside of London. There's a thriving nightlife, AMAZING curry, Cadbury World, a giant shopping mall and a Sea Life centre where you can see real life sharks. If you want to sample Birmingham's real history, there's 114 miles of navigable canals to stroll along, i.e. it's basically the UK's answer to Venice. With big career opportunities in manufacturing, engineering and digital, financial and business services (amongst many others) there's plenty of reasons persuading you to be more Brummie.
What will I get?
£404 rent for a start, which will hardly damage your £26,046 salary – you'll still have £1,307 in your pocket every month after rent. And there's pints for £3.50.
6. Leeds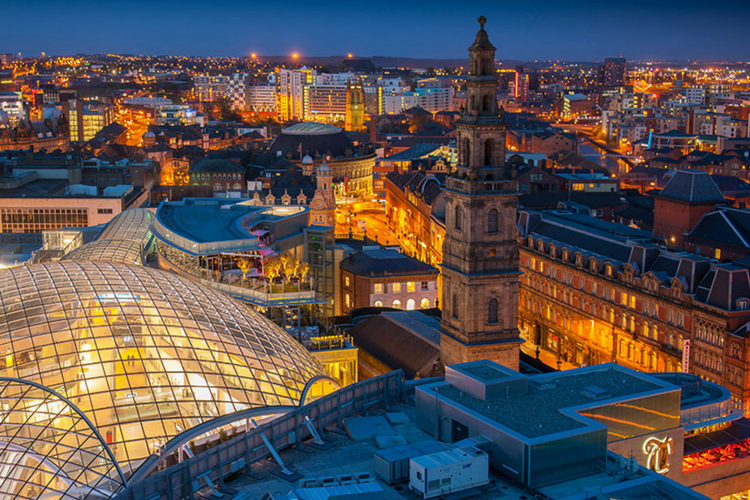 www.weetwood.co.uk
Where?
The third biggest city in the UK, and the capital of Yorkshire – Leeds is an inspiring place, a mere stone's throw from the beautiful rolling landscapes of the Yorkshire countryside. If you're planning on staying central you won't be disappointed either, with endless opportunity for shopping and eating, and an exciting nightlife in the Northern Quarter. There's also the annual Leeds Festival to look forward to… When it comes to jobs, you're best placed for roles in education, law, public admin and agriculture. And you're never far from a mean Yorkshire pudding either.
What will I get?
A comfortable £24,800 grad salary, £386 rent and £1,241 left each month to put towards £3.50 pints. And maybe a Northern accent.
Wherever you end up living, make sure you end up in the right flatshare. We've got over 95,000 rooms on SpareRoom, making finding great new flatmates and the ideal home in your new stomping ground as straightforward as possible.