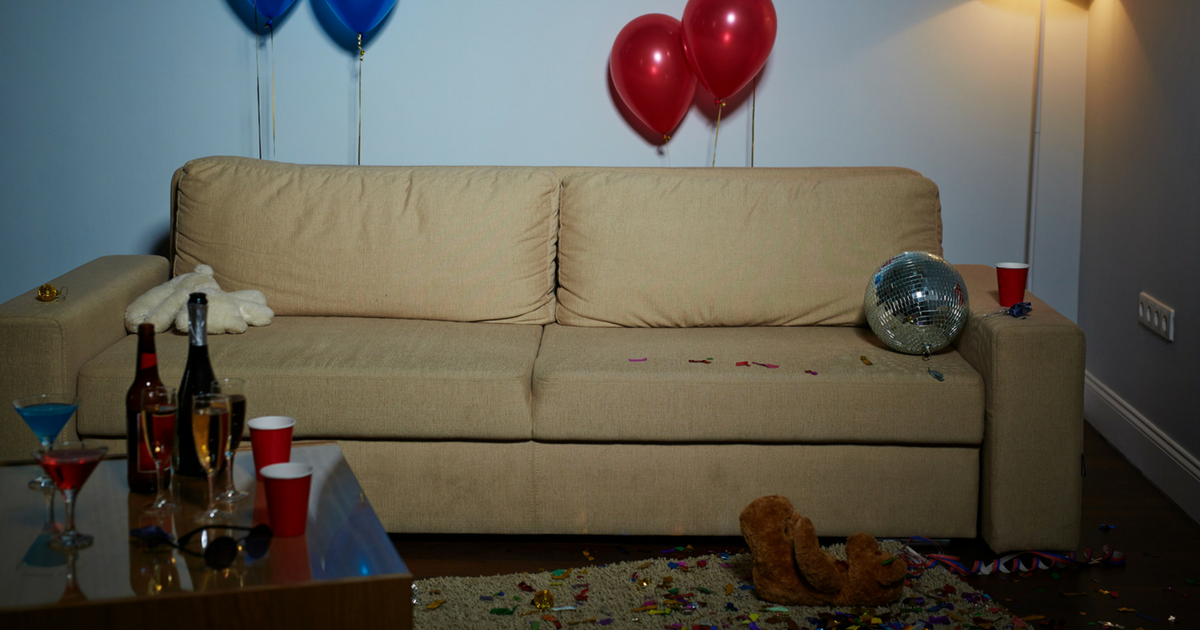 Contrary to popular belief, most of Generation Rent aren't actually spending their days crying into their avo-toast because they can't afford to buy a house. But that doesn't mean it's okay to go on about homeowning 24/7, or put gross sofas in our rented flat…
1.
The perils of living with disgusting furniture
Raise a hand if you feel like every flat you've ever lived in has come with a side order of uncomfortable springy mattress, scuffed 'leather' sofa and plastic indoor dining chairs? Luckily for you there's all manner of landlord-friendly ways to spruce up your rental nowadays, so go forth and get that mattress topper, peel-off floor tile stickers and ALL of the furniture-hiding throws.
2.
Listening to your smug friends brag about homeowning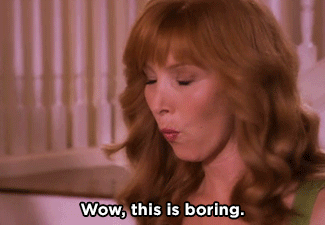 …because who even cares about Archie and his studio flat (and cat) on a housing estate in (aka near)Gloucester. I'd much rather be flatsharing in Zone 2 and drinking 2-4-1 espresso martinis in hipster bars on work nights. Now that is living.
3.
Listening to your parents comment about homeowning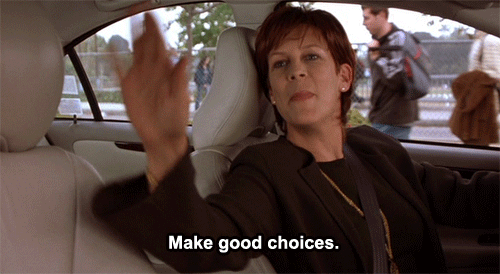 The only thing worse than smug friends is concerned parents who are still convinced you can save enough to buy a semi-detached suburban property by the time you're 24, as long as you just 'stop going to the pub'. "But what if you never buy?!" they gasp in horror, as if it's the end of the world. Spoiler alert: it's not. A life free from footing your own boiler bills, and being able to move to a different location every 12 months? Spontaneity: 1. Life admin: 0.
4. What it's really like to live with your besties
You've been dreaming about it ever since you watched that one where Monica, Rachel and Phoebe hung out wearing wedding dresses. That sense of freedom! Those special bonding moments! The safe knowledge that someone is always there (with a beer) to console you during the darker days… Living with your besties is a dream come true. Sure, you'll lose all sense of personal space and there will be times when you kind of wish you could just be in your room by yourself, but who wants to shack up solo in a shoebox-sized flat that cost their life savings when they could split bills three ways, have three times the fun and make life a permanent sleepover instead?
5.
The confused sense of dread when a cool new restaurant/bar opens near your place
It's the classic internal dilemma: no matter how badly you want to try those maple-glazed chicken wings on buttermilk pancakes with a locally-brewed craft beer, you know they're only going to taste of gentrification fear. You know, the fear that your rent will skyrocket, and you'll be bought out of your once undiscovered shabby-chic town by a bunch of graduates with parent-funded rents. The fear that your days in your rough-but-cool flatshare will come to an abrupt end, and it's all thanks to gentrification. Have faith and search SpareRoom. There's always an affordable gem in a quirky location…
---
------