Tips & Advice
5 meals you can make with the items in your store cupboard
Reading time: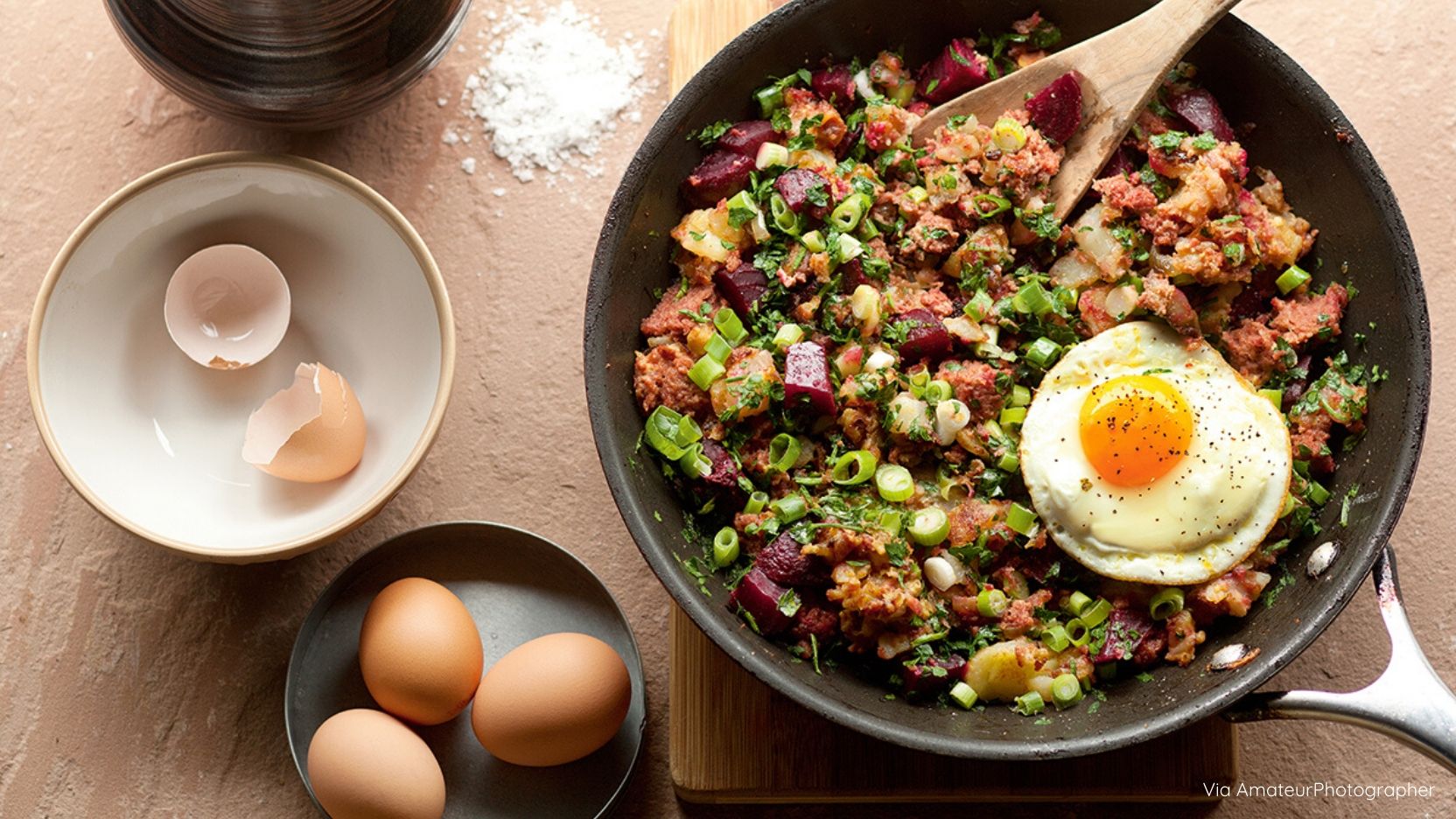 The coronavirus outbreak means that many of us are self isolating or having to work from home right now – and with grocery shop shelves looking pretty empty, you'll probably find yourself having to make the most of what you already have in your kitchen. Here are some super easy and delicious meals you can smash out when you're short for time and/or supplies:
1. Store cupboard noodles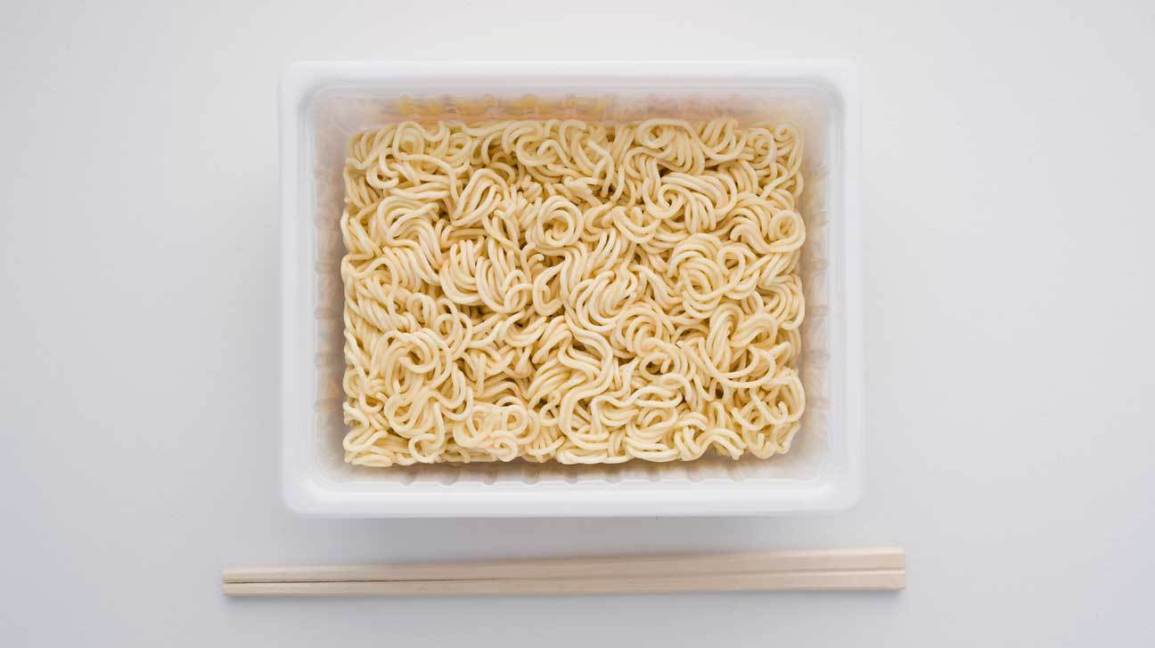 Noodles are a great store cupboard essential – they taste great in soups, as a base for stir fries, or enjoyed alone with a few garnishes. This recipe uses other store cupboard staples for a quick and tasty dinner or lunch.
Serves 4
Ingredients:
4tbsp peanut butter
2½ tbsp soy sauce
A dash of vinegar
2tsp sesame oil
2-6tbsp chilli oil, to taste
Sesame seeds or chopped cashews, to taste
Hot sauce, to taste
4tsp minced garlic
1 stock cube of your choice
Method:
In a bowl, mash the peanut butter with the soy sauce and vinegar until evenly mixed. Then stir in the chilli and sesame oils with minced garlic – before whisking with enough stock or water to get the consistency of single cream.
Cook four servings of noodles to packet instructions, then drain and divide between four bowls (or Tupperwares if you're prepping ahead). Top with the sauce, chopped chives or sliced spring onion, and sprinkle with sesame seeds or chopped cashews. You can add hot sauce if you want an extra kick.
If you want to add extra protein, tinned fish would work well, or finely sliced salad vegetables (cucumber, tomato, celery, lettuce) will add bulk and extra crunch.
Recipe taken from Fuchsia Dunlop via The Guardian.
2. Coconut milk bread pudding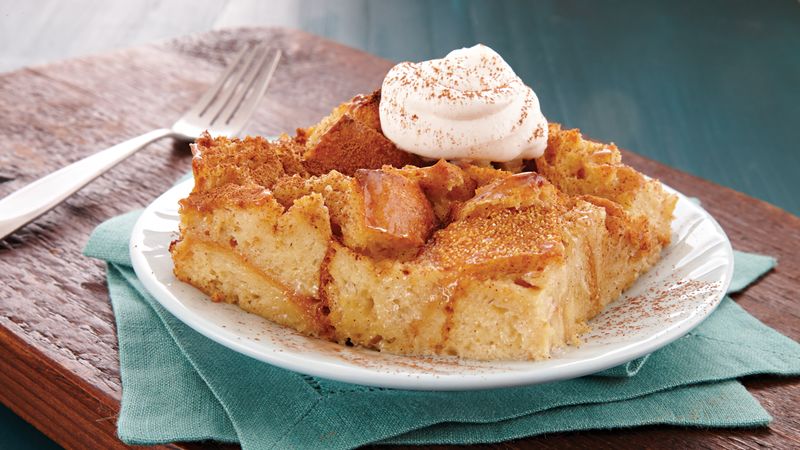 Got a sweet craving? Do you have lots of bread sitting around? Forget endless plastes of toast and try making this delicious dessert with it instead.
Serves 4
Ingredients:
6 slices bread (of your choice)
1tbsp butter
2 tbsp dried fruit (candied ginger, golden raisins, dates)
32g nuts of your choice
1 can coconut milk
3 large eggs
200g sugar
1/2tsp ground cardamom
A pinch of salt
Method:
Preheat the oven to 170°C, then grease a 9x7in pan. Tear up your pieces of bread and arrange in the pan, before sprinkling with the dried fruit and nuts.
Whisk together the coconut milk, eggs, sugar, cardamom and salt, then pour the mixture over your bread. Press down with a spoon or fork to ensure all the bread is soaked.
Bake for 45 mins or until set – the centre should spring back up if lightly touched. Leave to cool for 10 mins before devouring!
Recipe taken from Emily Han via The Kitchn.
3. Bootstrap chilli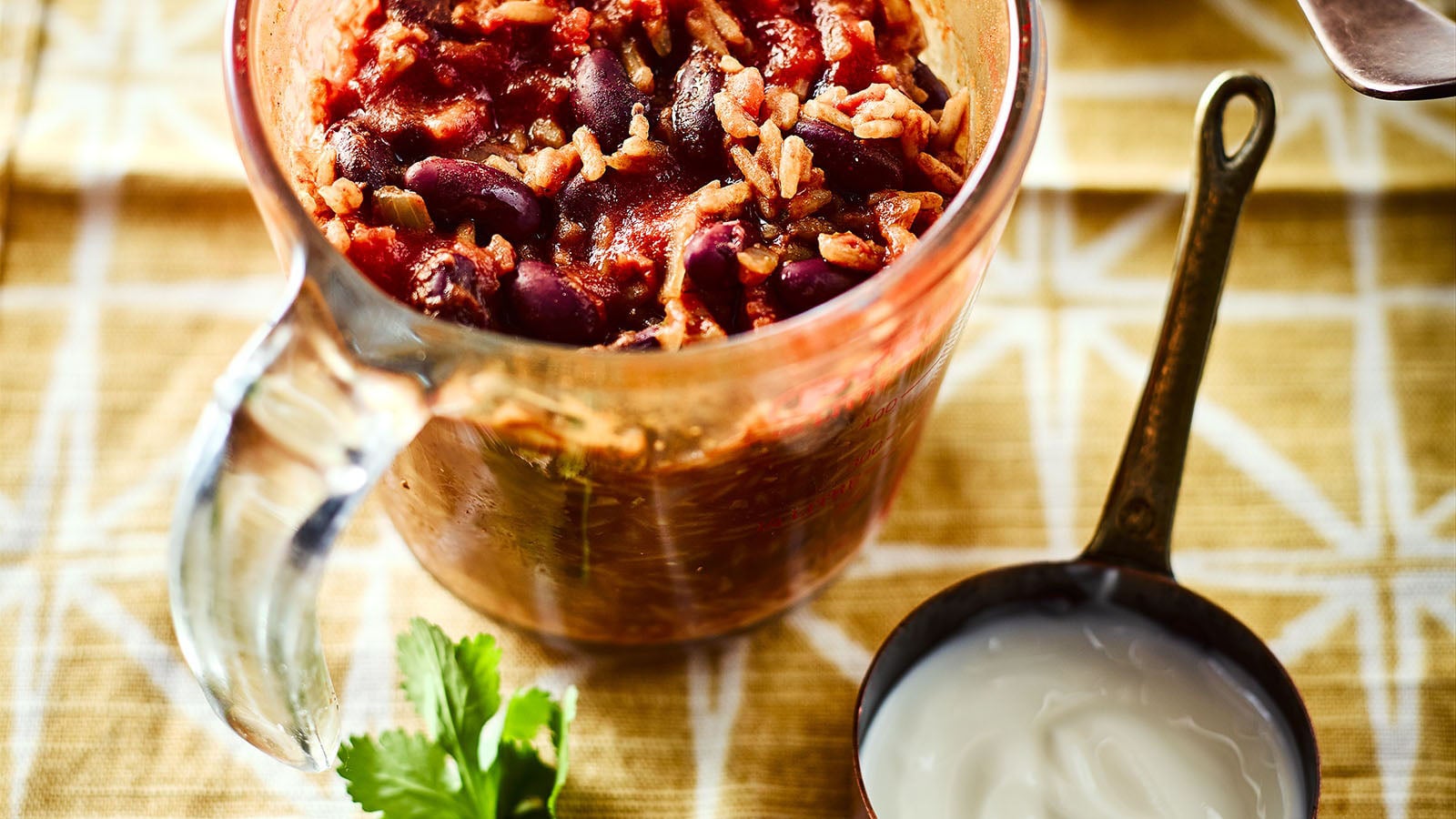 Tinned tomatoes and beans are great things to have in your store cupboard - just add a few spices and garnishes and you've got a budget meal in no time, like this Jack Monroe recipe.
Serves 4
Ingredients:
400g tin of red kidney beans
400g tin of baked beans
400g carton or tin of chopped tomatoes
1 onion
Powdered chilli, to taste
A shake of paprika
A shake of ground cumin
A splash of oil
50ml red table wine
1 stock cube
3 squares of dark chocolate
Method:
Tip both tins of beans into a colander and rinse thoroughly. If you are using baked beans in tomato sauce, make sure sure to rinse it all off.
Pop the beans into a saucepan, cover with water and bring to a boil. Boil rapidly for 10 minutes, then reduce to a gentle simmer.
Peel and dice the onion and put into a large saute pan along with the chopped chilli, paprika and cumin.
Add the oil and cook on a low heat until the onion softens into spicy sweetness.
Pour in the wine, add the chopped tomatoes and crumble in the stock cube, then simmer all together on a low heat.
When the beans have softened, drain the tip into the sauce.
Add the chocolate and stir until the beans are mixed through and the chocolate is melted.
Recipe taken from cookingonabootstrap.com
4. Squash stew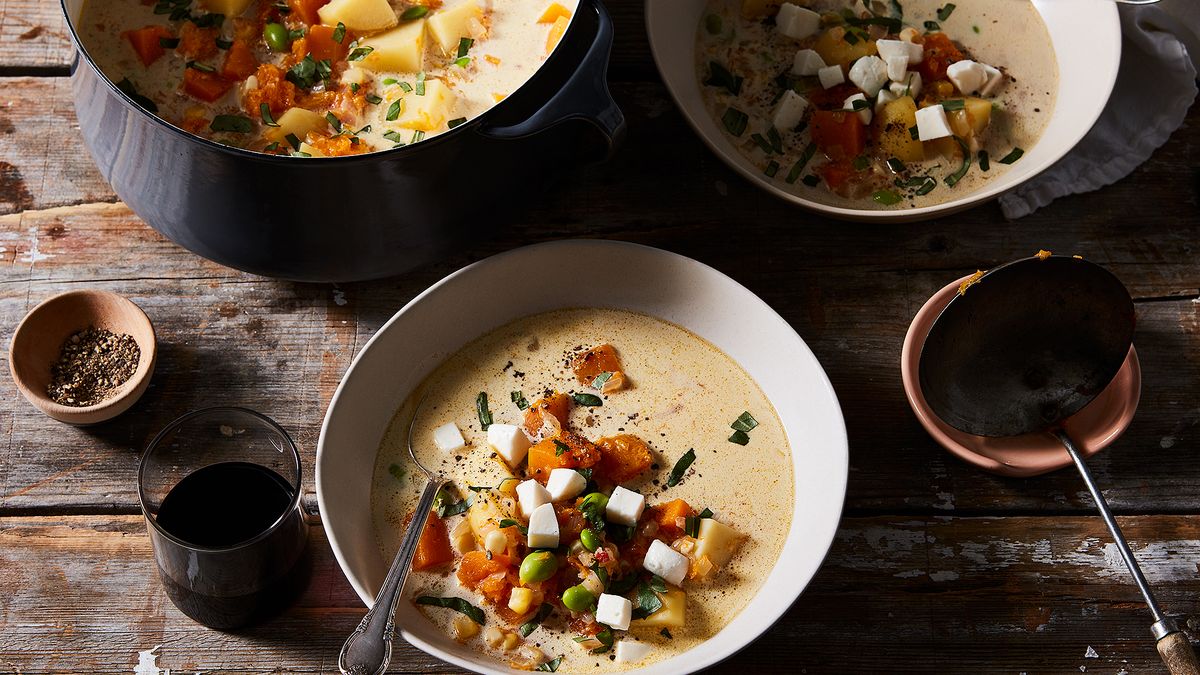 Need something that'll both warm you, and fill you up? Then this simple squash stew should do just the trick.
Serves 4
Ingredients:
800g of chopped squash
1 onion, chopped
A dash of tomato purée
1 tin of chopped tomatoes
A canful of water
Dried herbs of your choice, to taste
Salt and pepper
A grain of your choice to serve with (bread, pasta, rice)
Method:
Fry the chopped squash in some oil until golden brown.
Remove this from the pan then fry the chopped onion until brown, stir in a dash of tomato purée, thenn add the tinned tomatoes and a canful of water. Season with the spice or dried herb of your choice (oregano, thyme, parsley, rosemary, fennel, cumin or coriander would be lovely) plus salt and pepper.
Return the squash to the pan and simmer until soft - this should take about 25 minutes.
Serve with some kind of grain (bread, pasta, rice etc). If you'd like to add a kick on top, a dollop of yogurt, dash of hot sauce or sprinkle of chilli flakes will work well.
Recipe taken from Nigel Slater via The Guardian.
5. Tuna and sundried tomato pasta bake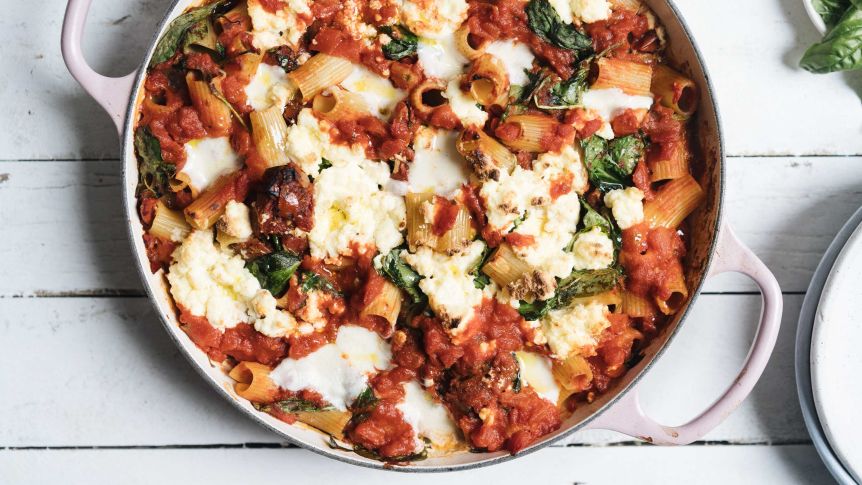 This tasty pasta bake can be whipped up and on the dinner table in less than 25 minutes.
Serves 4
Ingredients:
500g dried rigatoni
2 x 400g cans of chopped tomatoes
4 leaves of thyme
300ml double cream
280g jar of sundried tomatoes
198g can of no added salt sweetcorn
3 x 120g cans of tuna in spring water
100g cheddar
50g parmesan cheese
Method:
Heat the grill to its highest temperature setting and put a large saucepan of salted water on the boil.
Tip in the pasta and cook for 1 min less than the pack suggests.
Meanwhile, make the sauce by simmering the tomatoes in a pan with a little seasoning and the thyme for about 5 mins.
Pour in the cream, stir and simmer for another 4-5 mins.
Once the pasta is finished, drain it, reserving a little bit of cooking water and tip back into the saucepan.
Pour over the creamy tomato sauce, the sun dried sweetcorn and tuna, layer into a baking dish scattering over the grated cheddar over layers.
Sprinkle the parmesan on top and put under the grill for 45 mins until bubbling golden.
Recipe taken from BBC Good Food.
Got any easy cupboard recipes that are worth sharing? Let us know on Instagram and Facebook here!