News & Comment
SpareRoom x Crisis: how we're supporting homelessness, right now
Reading time: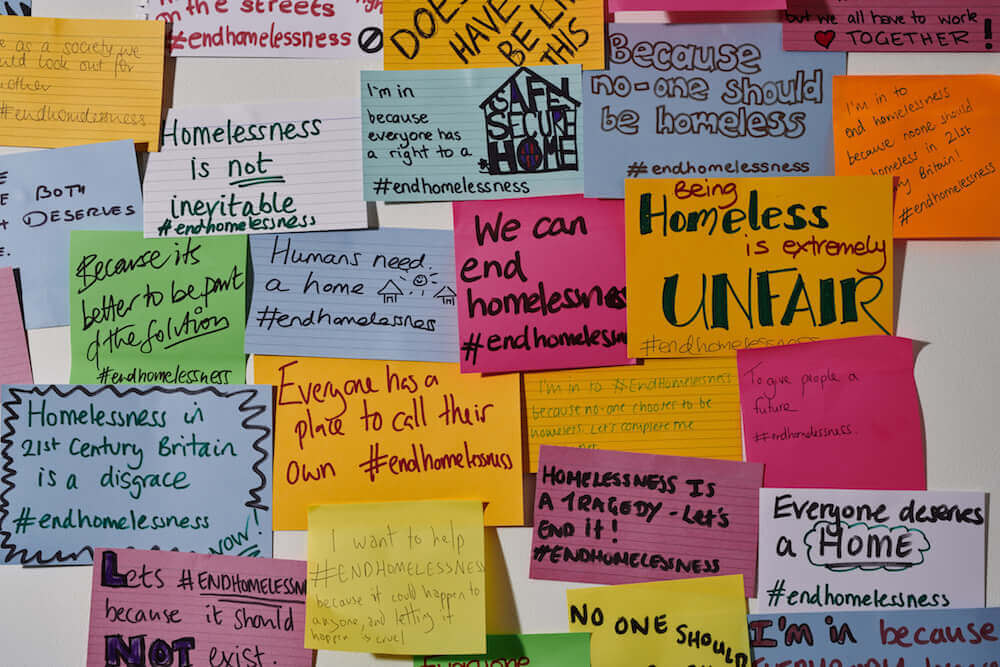 2020 has been a tough year for many of us. It's shown us how much we depend on each other for connection, hope, and support in difficult times. It's also reminded us how essential a safe and secure home is, for our physical and mental wellbeing.
Coronavirus has had a huge impact on people experiencing homelessness. Those sleeping rough or in overcrowded shelters and hostels are among the most exposed to the danger of the virus. They're also three times more likely to experience a persistent and severe health problem, like a respiratory illness.
During the pandemic, Crisis has been working hard. They've:
• provided remote and in-person support to their members with advice, practical support, and wellbeing checks
• arranged phones and internet access for hundreds of members so they could receive support while self-isolated
• launched a grant programme offering funding to support local homelessness organisations
• lobbied government to get people into emergency accommodation during lockdown
• launched their Home For All campaign to help raise vital funds to make sure there is now a safe, permanent home for all
However, as the pandemic continues, many people face returning to the streets or to uncertain, unstable and sometimes dangerous living situations. Others are being pushed to the brink of homelessness for the first time. Now is the time to act, and enforce both long and short term solutions.
How SpareRoom is helping
As long term Crisis supporters Crisis we match our Live Rent Free winner's prize money every month and donate the same amount to Crisis.
Now we've opened our annual competition to give you the chance to win next year's rent, we'll match the winner's yearly rent and donate this to Crisis too.
This donation will support Crisis with:
• Helping people leaving temporary accommodation to find a permanent home
• Providing advice and practical help to those facing homelessness for the first time
• Providing mental health, wellbeing, work and benefits support – to help people keep their homes
• Calling for governments to commit to ensuring everyone has a safe home
How you can help
Just by entering Live Rent Free, you're already helping. But there are other, more direct ways you can show your support.
This Christmas, thousands of people will be forced onto the streets, into sofa surfing, or into a hostel – alone. Many will also be experiencing their first homeless Christmas. This year, Crisis will be doing things a bit differently and adapting their services, so they can still support those who need them, while respecting coronavirus restrictions. Crisis will secure accommodation in hotels and student accommodation in some parts of the country to give guests a safe place to stay, self-isolate and access support, advice and health care. Crisis will also be using hubs in some locations to get food, clothes, essentials, and gifts to people facing homelessness in other situations.
By donating £28.22 to Crisis this Christmas, you're doing much more than buying someone Christmas dinner. A gift of a Crisis Christmas could give someone who is homeless access to:
• Somewhere safe to stay
• Companionship and support from volunteer befrienders
• Essential food and festive treats
• Phone and online support
• Christmas activity packs, including games and quizzes
• Health and wellbeing programmes
• Year-round support with training and education
• Advice on housing, employment and benefits
• The chance to leave homelessness behind for good.