Interiors
The best buys for your tiny garden (that will actually fit)
Reading time: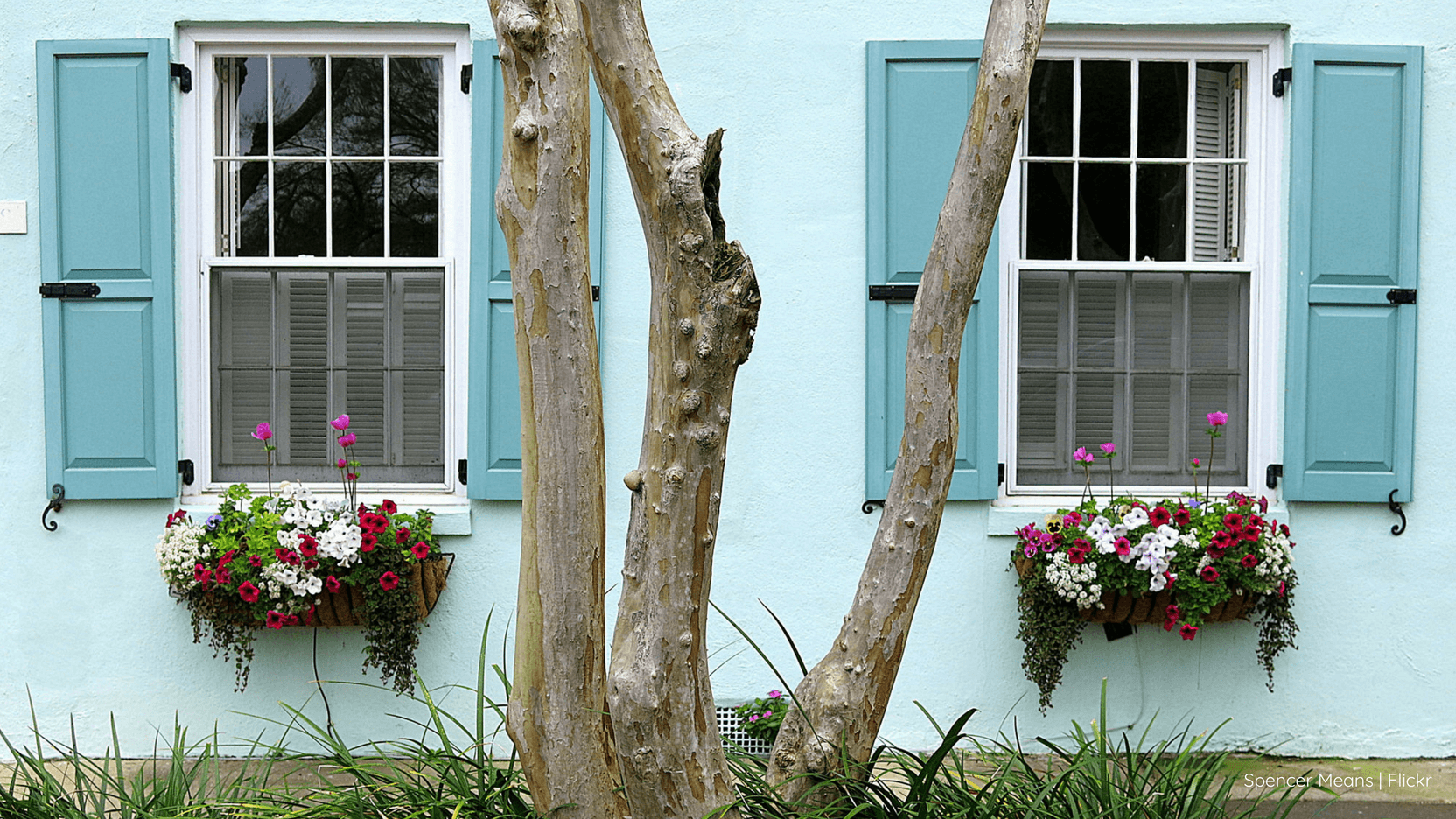 We all know space in London is a premium, especially when it comes to the outdoors. For many of us having access to a garden is something of a distant dream, along with those fantasies of living in zone 1 and owning your own property. If you're one of the lucky ones with access to your own slice of inner-city greenery you'd be a fool not to make the most of it (we're only minorly bitter, promise…).
Even if your garden's more "kitchen herb garden" than Eden Project in terms of size, that doesn't mean you can't still enjoy the great outdoors. In fact, minimal space simply means less maintenance and more room for creativity, so having a small garden shouldn't be seen as a drawback. With a few clever buys, you can easily transform your miniature plot of land (be it lush lawn or cosy balcony) into an al fresco paradise.
1. Outdoor shelving unit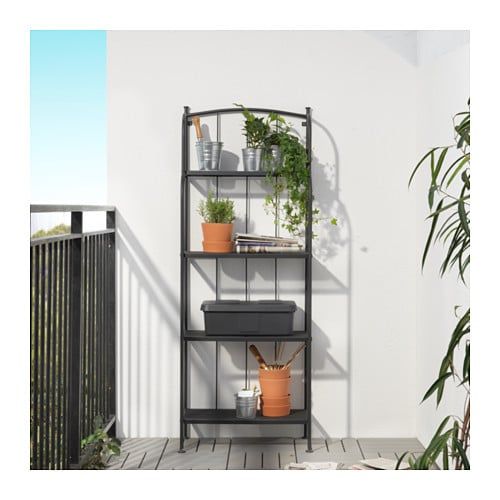 Limited floor space? Use walls instead! This shelving unit is the perfect perching spot for smaller potted plants, adding greenery even when actual grass is limited. The minimalist design will take you miles away from your noisy London postcode and off to a balcony somewhere in Europe... (teleportation not guaranteed).
2. Hanging plants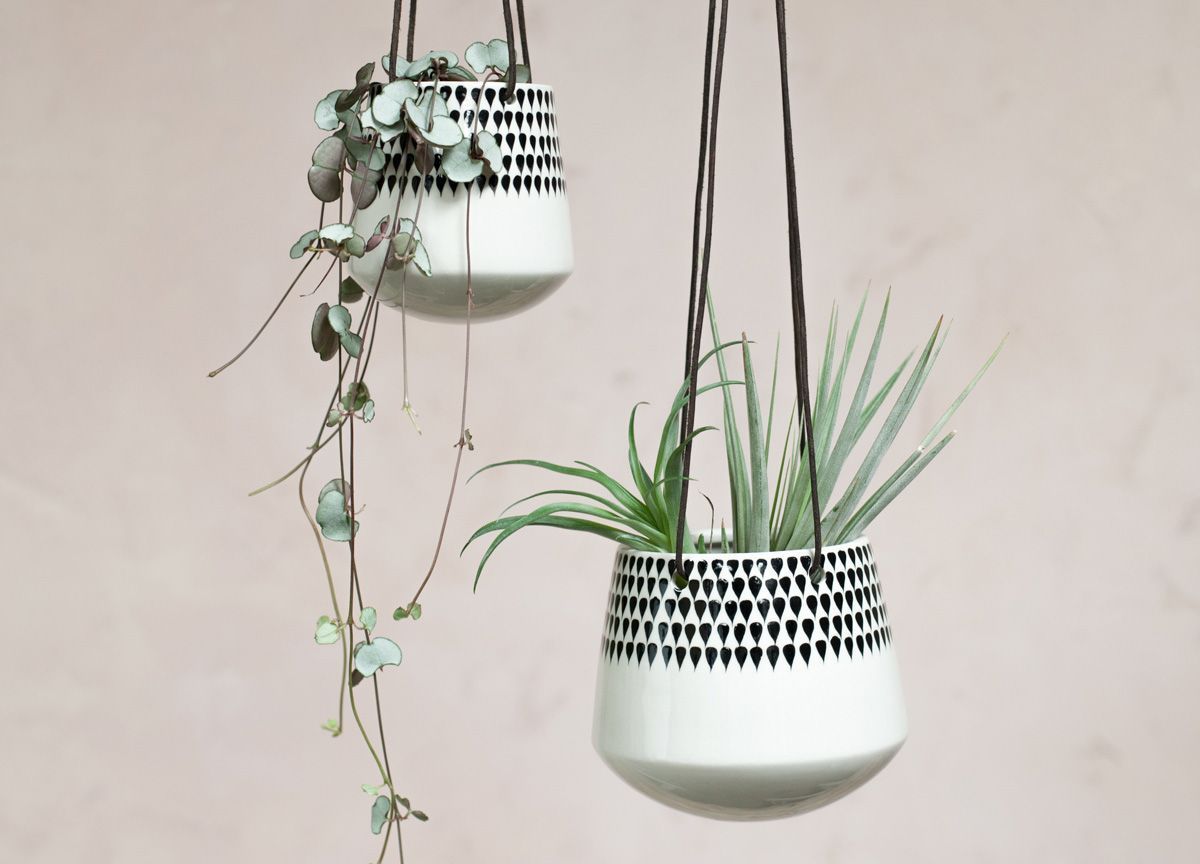 ...and when your walls get too covered, use the ceiling! If you have any form of canopy/ pergola/ random pipework in your garden, use the height to add hanging plants via these ceramic hanging planters. We can't get enough of the geometric print.
3. Patterned seat cushions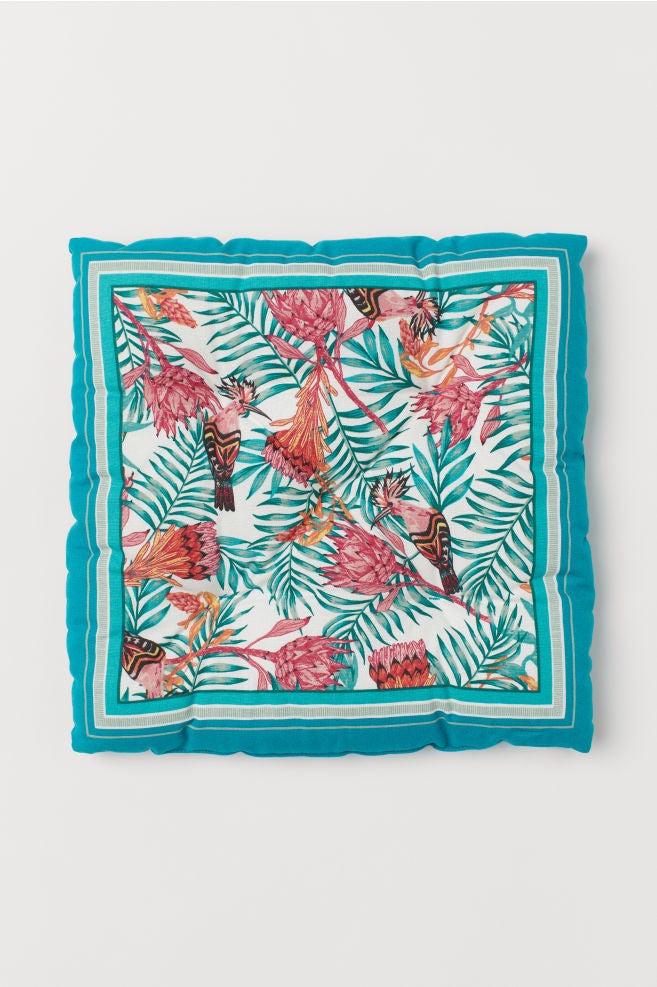 Spice up your life with these funky patterned outdoor seat cushions. Guaranteed to turn your mini garden into a tropical paradise you'll have the neighbours swooning with jealousy...
4. Garden chairs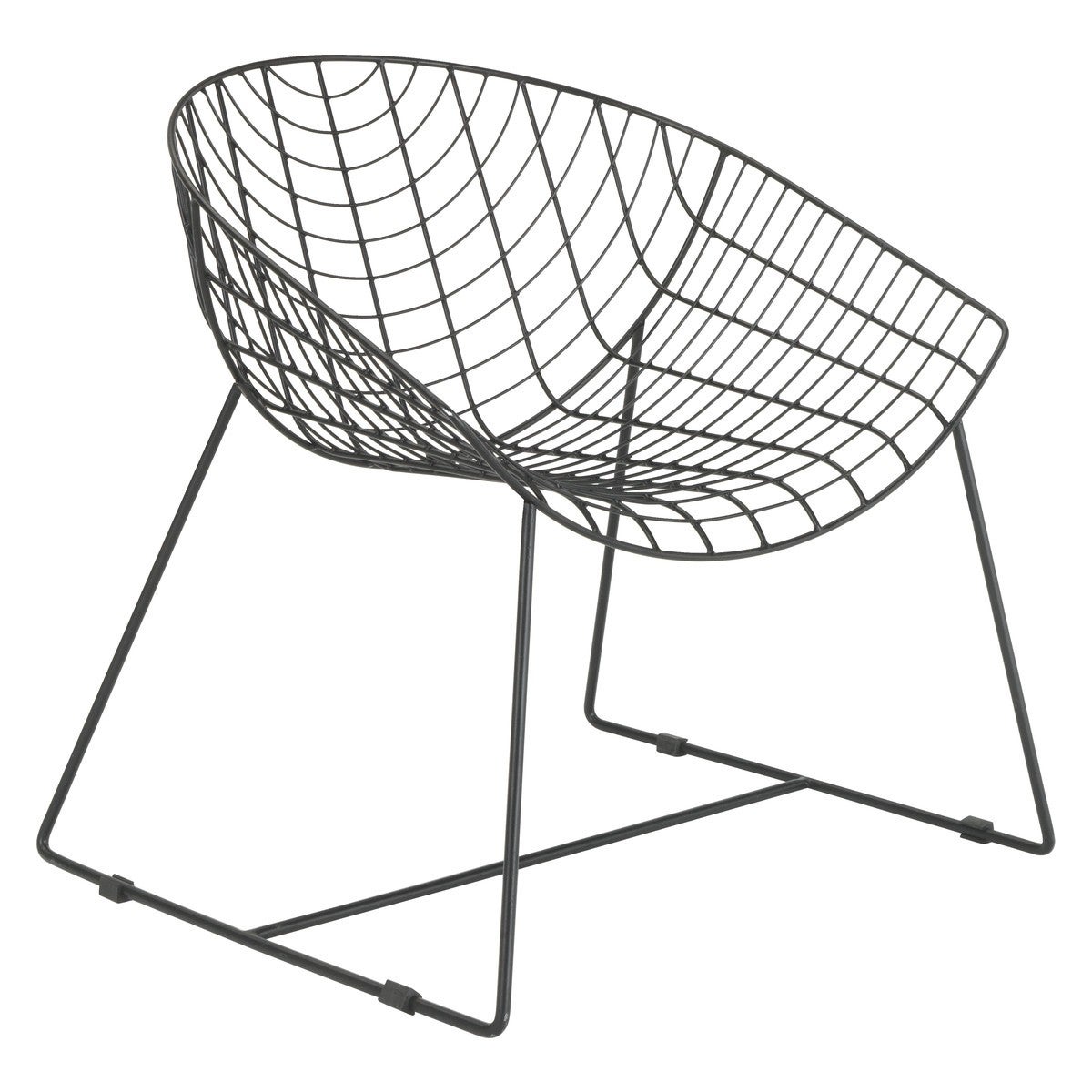 Even if you can't fit a table in, a stylish garden chair is an essential – and Habitat have nailed it with these contemporary wire chairs. Did someone say breakfast on the balcony?!
5. Brass plant pots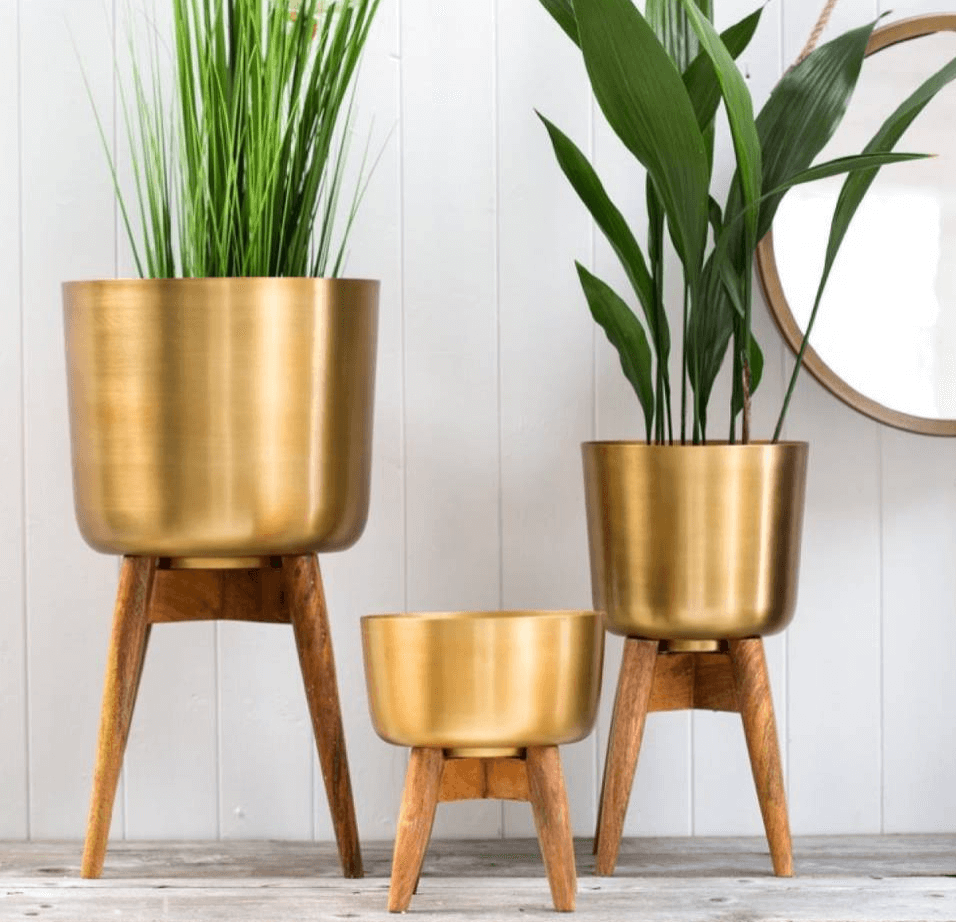 Even if you don't have any space for elaborate flower boxes and walls of shrubbery, that doesn't mean your garden has to be completely devoid of any plants (it would hardly be a garden then, would it?). Patch offer a great selection of plants ready to be popped straight into these incredibly Pinterest-worthy plant pots for an instant style upgrade.
6. Fairy lights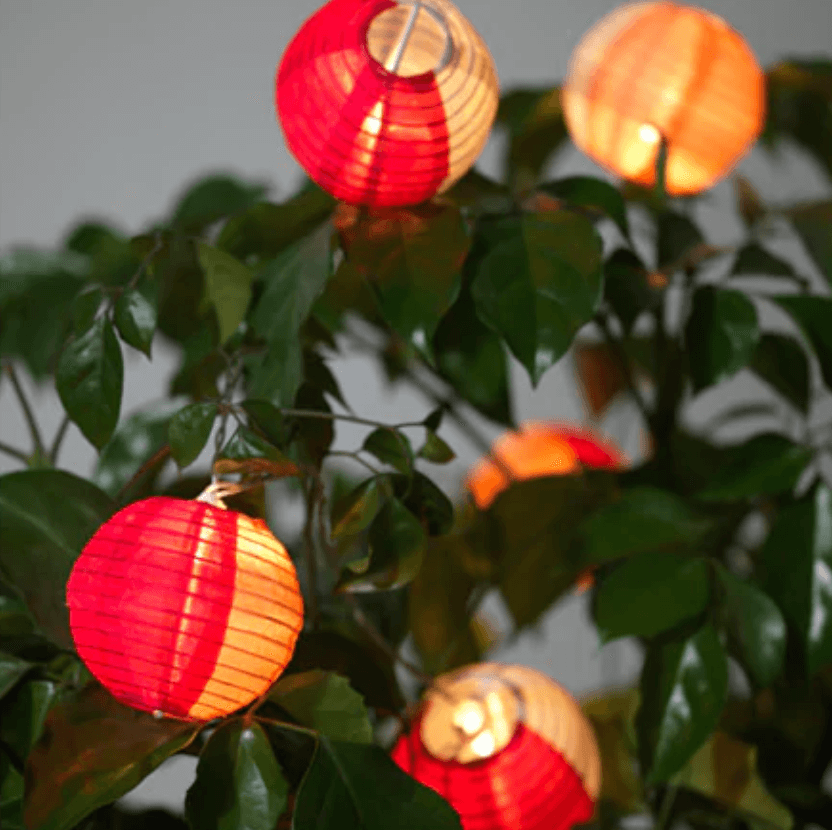 And of course, no self-respecting millennial could possible own a garden that doesn't feature at least one string of fairy lights (you can never have too many in our opinion). These mini pink and orange lanterns from the homeware gods at Ikea are ideal for wrapping around branches, hanging off furniture and making your friends jealous of your aesthetic patio setup.
7. Window box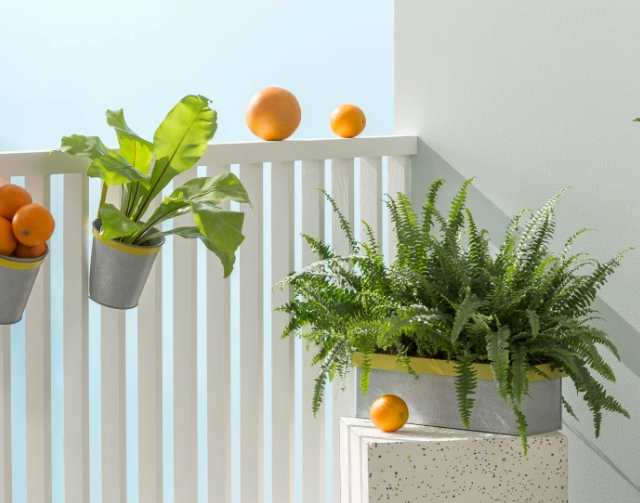 Perhaps the best gardening hack when it comes to minimal space is the humble window box. Take inspiration from the stunning boxes on Instagram and fill this window box with as many colourful plants as you can get your mitts on. Alternatively, use the window boxes to grow your own herbs – there's nothing quite like the pride that comes from adding basil to your spag bol straight from your windowsill. #adulting.
8. Coffee table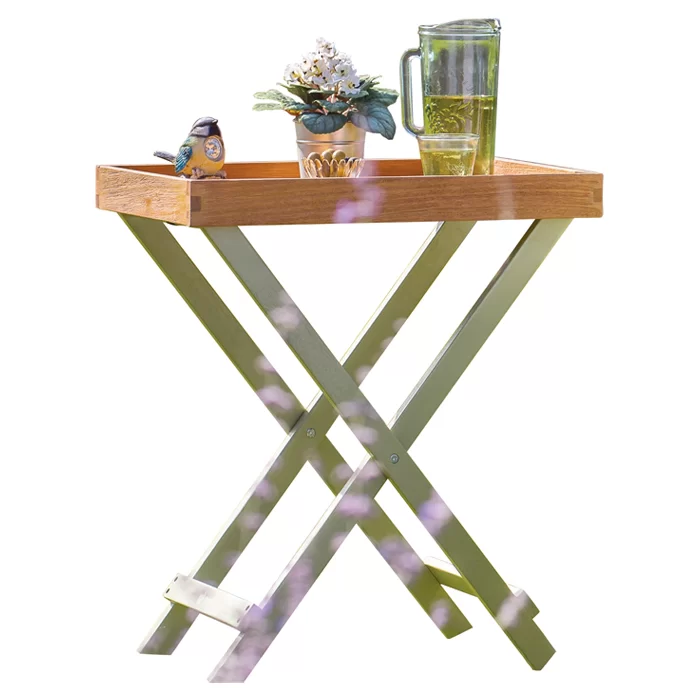 You may not have the outdoor space for a dining table and chairs but don't let that stop you enjoying a spot of alfresco dining. Avoid the cardinal sin of spilling alcohol (which is basically inevitable when drinks are left on the floor) and invest in a coffee table such as this one by Lynton Garden. With foldable legs and a removable tray it offers the perfect solution to the age-old problem of having somewhere to put jugs of Pimms and bowls of crisps that can be quickly transported inside when it starts to rain. That's a common issue, right…?
Photo credit: Spencer Means