When to use SpareRoom for maximum effect
As a landlord, we know you rely on a stream of new tenants to keep your properties full – so we understand how frustrating it can be when you don't get the quick responses you're hoping for.
Having good properties and making sure your ads show them off will really help, but did you know that when you use SpareRoom can also have a big impact?
Over the years we've really got to know how renters behave, especially how and when they like to use SpareRoom. So we're sharing this with you, to help you use SpareRoom smarter and get the most responses to your ad(s).
NB: all data below is from January-December 2018, to give you a whole, realistic view of site traffic over a 12 month period.
The busiest months on SpareRoom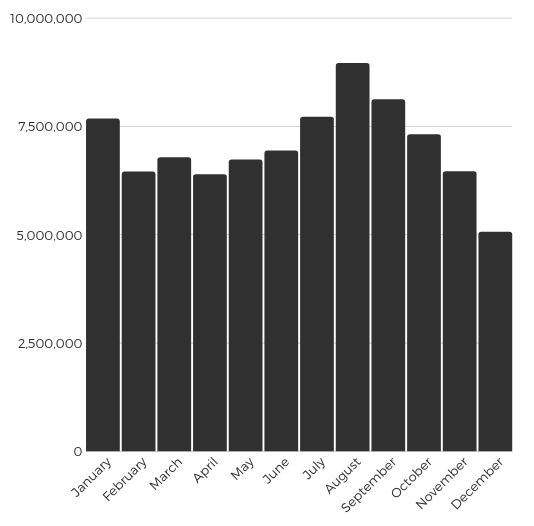 In 2018 traffic peaked in August – which is a trend we see every year. No big surprise, given how many tenancies start and end in August/September to align with the university year. Either side of August, July and September are also busy, making that three month chunk the real busy season. We also see a spike in January every year, when a rush of people look for a new room post-Christmas.
The quietest month was December – another trend we see every year. Because let's be honest, who really wants to move house at Christmas...?
The busiest days of the week to use SpareRoom
So, now we've seen the shape of a year, but that might not help. You won't necessarily have rooms available in the peak months. But there's still plenty of opportunity to benefit from a little insight on which the busiest days of the week are. Here's how the typical week looks....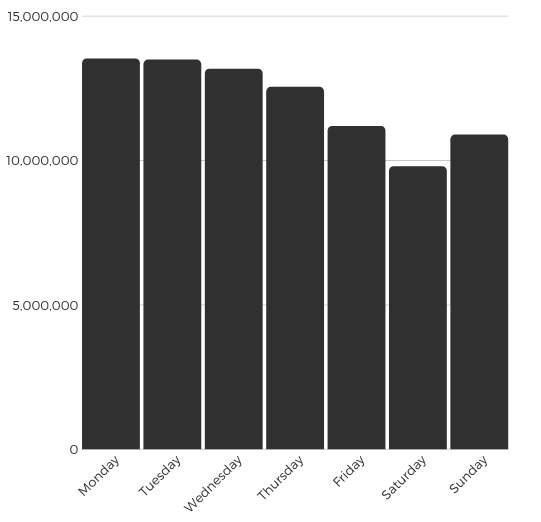 As you can see, traffic is front-loaded at the start of the week – with a slow decline on the approach to the weekend. Saturday was the quietest day, with a rise up again on Sunday as people start to think about the week ahead.
Knowing which days are busiest can help in a few ways. You can use the info to time when you place your ads to make the most of 'new today' status, but also when you use any boosts you have, when you up your Featured Ads spend or even when you send messages to make sure tenants see them. Which leads us onto...
The busiest times of day to use SpareRoom
Although it might seem a bit OTT to dig in as far as which times of day are busiest, knowing when most users or active on the site can really help with things like boosts, Featured Ad spend and getting your messages out (particularly if you're approaching people with Room Wanted ads).
The heat map below uses data from August 2018 – our busiest month of the year.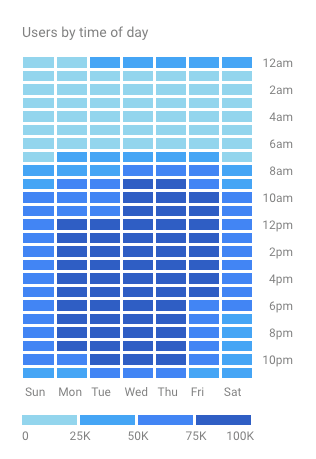 SpareRoom users don't tend to be earlybirds – the site appears to be relatively quiet until 10am on most days. Although it looks like traffic is consistently high from midday through to 10pm (Mon-Thurs), there are busier periods within this timeframe – namely lunchtime (12-2pm) and early evening (4-6pm). Fridays are slightly different, with traffic peaking at lunchtime but tailing off at 4pm, with a much lower amount of users on the site in the evening.
Don't forget, your best chance of renting your rooms out quickly and to the best tenants is a combination of the right property, the best ad and communicating like a pro. Hopefully this data will help you fine tune things and give you an edge over your competitors. Good luck! If you still haven't advertised your room or property, what are you waiting for? Place an ad now.