Six ways to have a more sustainable, cheaper flatshare Christmas this year
Christmas is a time for indulgence: over consuming delicious food (pigs in blankets obvs), drinking one too many cocktails at Christmas parties (then oversharing to colleagues…), and overplaying all those festive songs that we know and love (I'm talking about you, Mariah!)
But one thing we can cut back on is our impact on the environment. On average an EXTRA 3 million tonnes of rubbish gets thrown out during the festive period, and generally we buy, consume, travel, and waste more. Additionally, with the current cost of living crisis, many of the more sustainable choices can also help us save a few pennies.
To give you some tips, we've put together a list of 6 things you can do to have a more sustainable and cheaper flatshare Christmas this year…
1. DIY decorations
Reusing your decorations year after year is the way to go, but if you're looking to mix up your festive decor this year, why not DIY it? Get crafty and make hanging ornaments or garlands out of dried fruits like oranges, cloves and cinnamon sticks! Or why not go out foraging for wild holly, berries, and mistletoe to decorate your flat with? Not only is it cost effective, but it's biodegradable and compostable too! You can also use homemade biscuits such as gingerbread or shortbread as tree decorations: simply create a small hole in each biscuit before baking for some hanging string, and ice them to your heart's delight with festive patterns! Just restrain yourself from eating them all, otherwise you'll be left with a bare Christmas tree…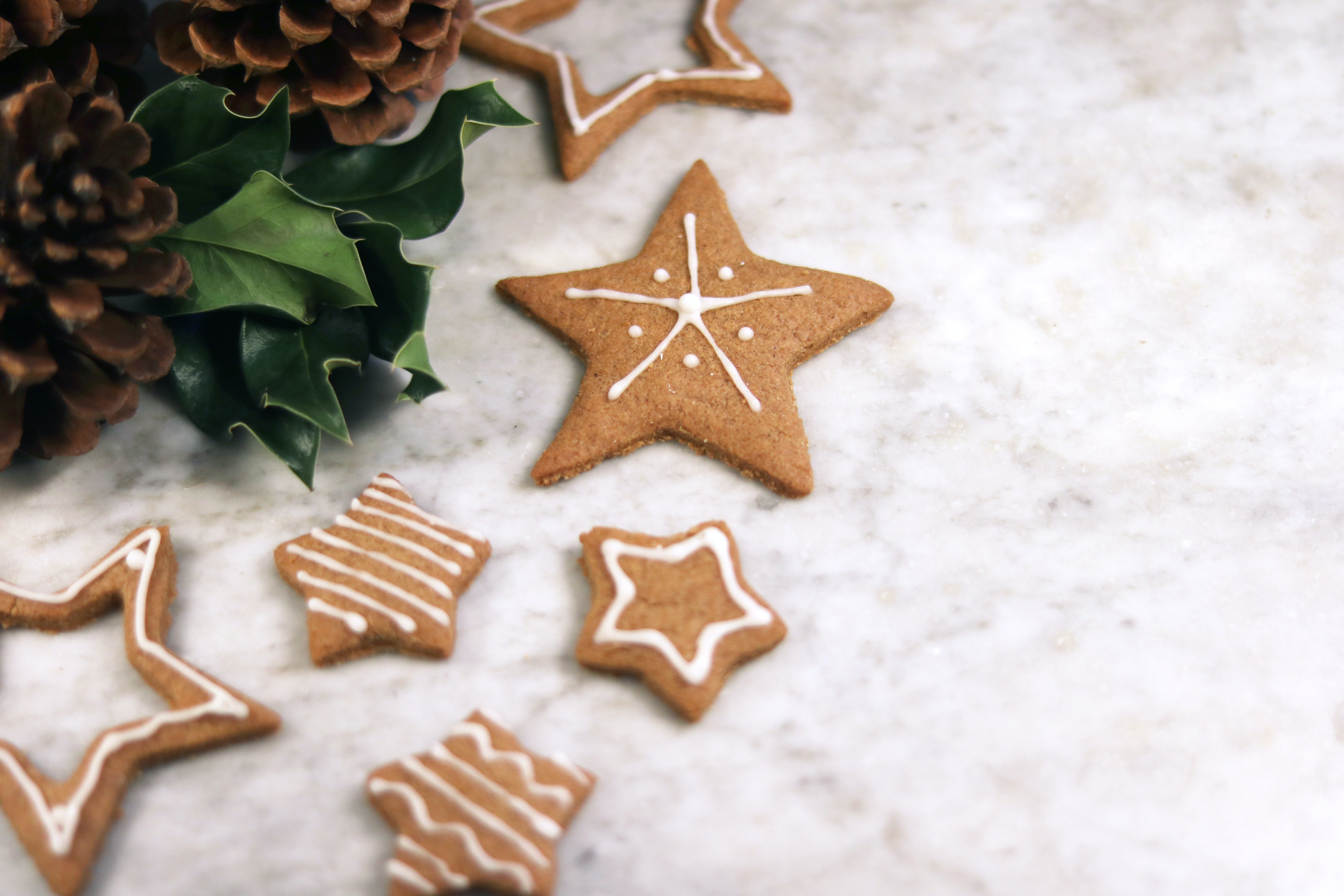 2. Quality not quantity
There can be pressure to buy the perfect gifts for your loved ones. But many families do Secret Santa as a way to cut the cost and ditch the stress of gift giving. Remember, quality over quantity - homemade and/or thoughtful gifts are far more appreciated than anything else, so why not make your gifts this year? Try homemade chutneys or even a scrapbook of photographs. Giving an experience, such as a cookery class to someone is another great way to reduce waste and keep things more sustainable - and you both get to enjoy something fun together!
3. Oh Christmas tree…
There's nothing like picking out your Christmas tree, bringing it into the house, unwrapping the netting and dressing it up with twinkly lights and sparkly decorations. But just how environmentally friendly are Christmas trees? When real trees are disposed of at landfill sites, they can produce methane and carbon dioxide - both are greenhouse gases which are harmful for the environment. There's always the debate whether fake Christmas trees are better for the environment - the Carbon Trust state that a two-metre fake tree has a carbon footprint of around 40kg, this is more than ten times that of a real tree that's burned after Christmas. This means, you'd need to re-use a fake tree 10 times to negate its carbon footprint, however it's estimated that artificial trees are used only four times. If you're thinking about picking a real tree this year, why not rent one? There are many companies who deliver a tree to your door, and pick it up after the festive season where they care for it to be used again next year!
London- https://www.londonchristmastreerental.com/
UK- https://www.greenelftrees.co.uk/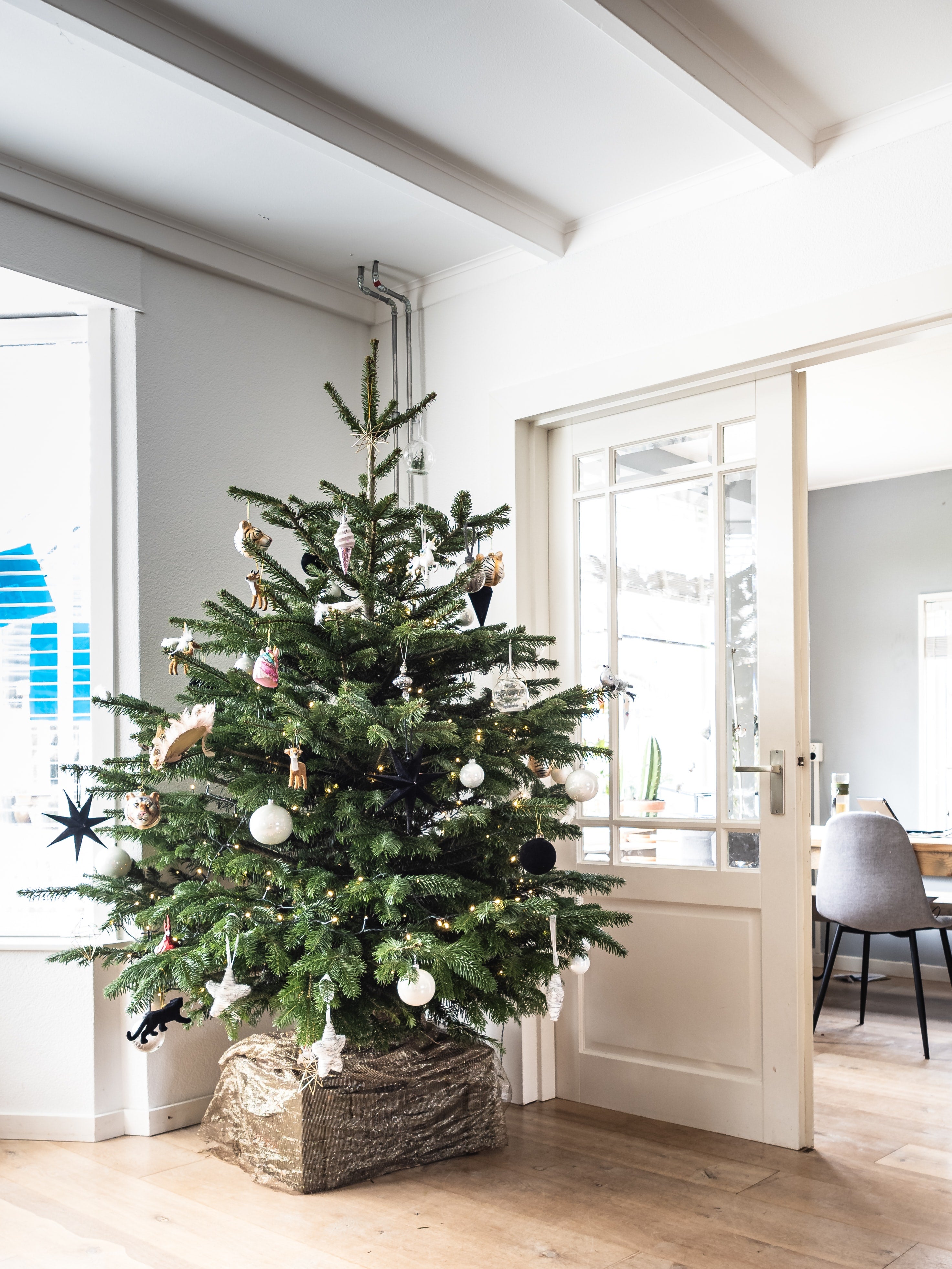 4. Plant love
Decked out your flat in copious amounts of plants and want to share the love? Well, did you know you can repot your plant babies and give them as gifts?! Just find a new little pot for it, and replant it with soil or pebbles! Plants are the gift that just keep on giving…
Read our guide to the easiest house plants to look after here!
5. Food glorious food
There are small changes you can make to cut the cost of your food shops during the festive period, such as switching supermarkets, sticking to a shopping list or buying own brand products; but what else could you do? Make use of any delicious leftovers you may have - get creative! You could make a hearty pie, casseroles, soups, or chuck it all in a sandwich - you name it! Make use of the freezer too and stock it up with any leftovers - it will even save you cooking on those cold and miserable January evenings! And if you want to give your surplus food to someone more in need, check out the app Olio, which allows you to connect with people nearby in your neighbourhood to share out goods.
6. Outfit Repeater!
There are always lots of invitations flying around during the festive season: work do's, Christmas parties with your mates, or big family get-togethers. It can be easy to get sucked into the trap of buying a new outfit, especially after the Black Friday sales - but there's absolutely nothing wrong with being an outfit repeater! Why not rewear something you already own, or even borrow something from a friend. It'll save you cash, and it's better for the environment. Another great tip would be to rent an outfit, you can loan a fabulous dress or accessory for a small cost, which keeps the items circulating and therefore a more sustainable way to shop. Try Hurr or By Rotation to rent some cool pieces!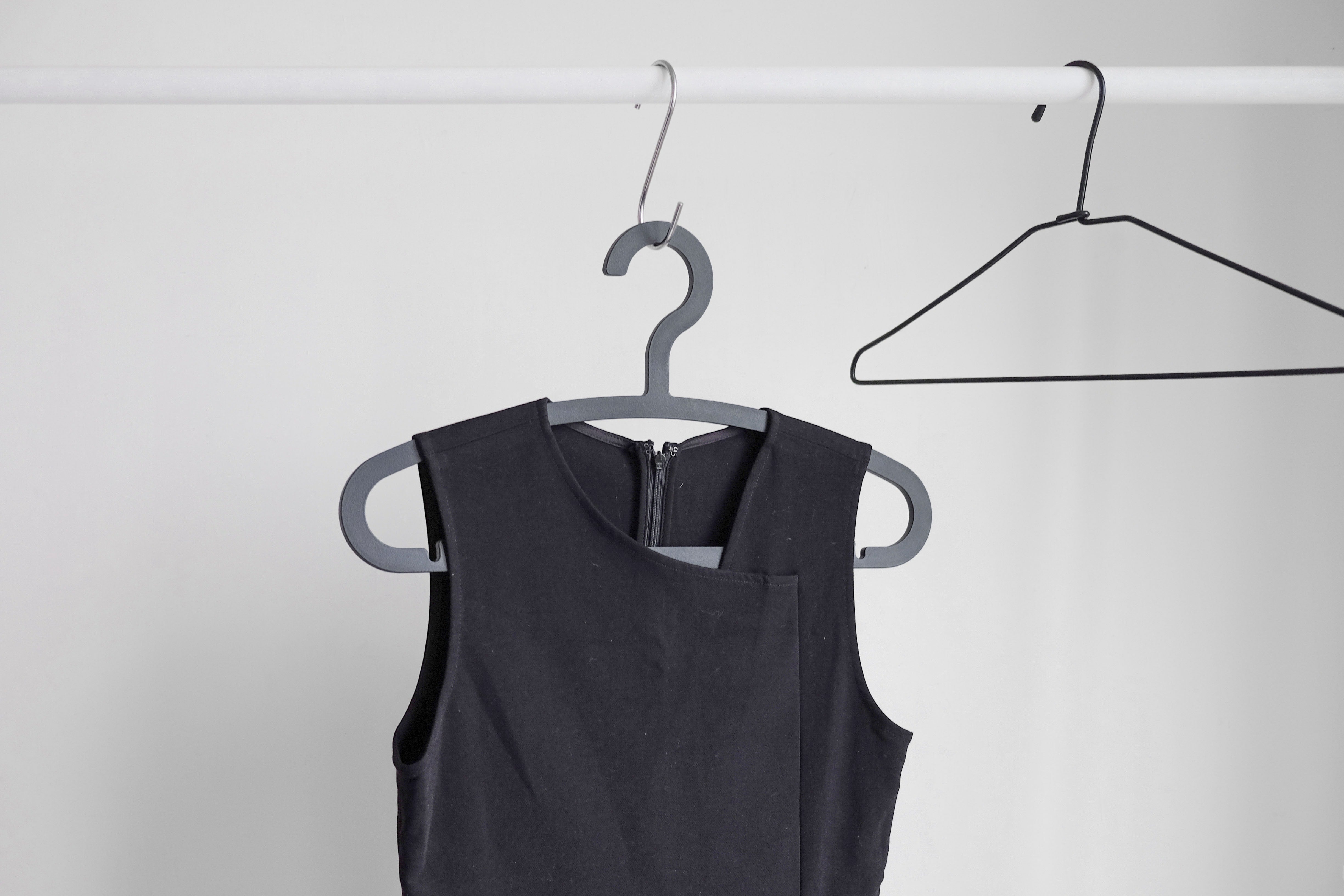 Photo credit to: Angelina Jollivet, Lydia Matzal, Sven Brandsma, Henry & Co.
Want an extra chance to live rent free this month? To grab an extra entry, all you have to do is answer the question below, which is your extra entry coupon into the prize draw – click the button below and enter it in the box. Be quick though, the code expires at 11:45pm on Sunday 18th December. Good luck!
Q: On average, how much EXTRA rubbish gets thrown out during the festive period A: _ million tonnes