Six big interior trends for 2021
It's a new year – and one that's probably going to see us spending most of our time at home, at least for now.
So why not make the most of your work/home/living/socialising space and give it a little spruce up? Revamping your living room, bedroom or bathroom can give your mood a boost too, and might make staying home feel a little less drab.
Here are six of 2021's big interior trends, to give you some redecorating inspo.
1. Pantone's Colour of the Year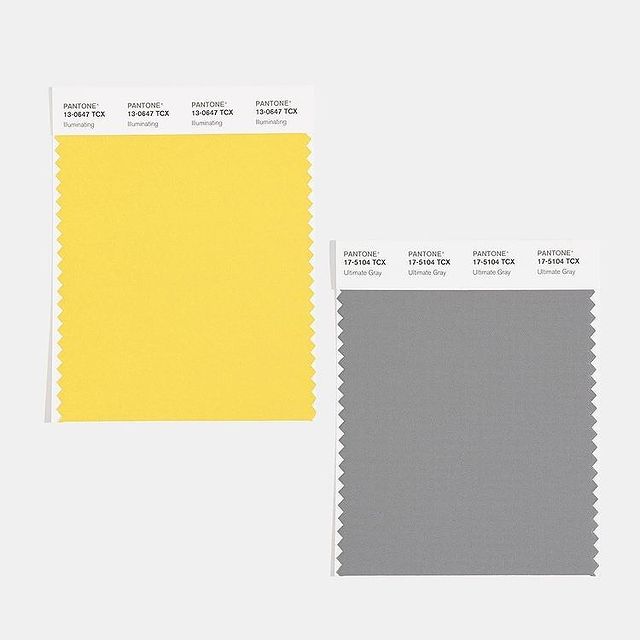 This year, Pantone chose not one but two Colours of the Year: Ultimate Gray and Illumanting – a.k.a a muted grey and a sunshine yellow. The colours reflect what's taking place in our global culture: coming together to convey a message of strength and hope.
Channel these shades at home by picking furniture in grey tones and/or accessorising with bright yellow soft furnishings. Think: yellow cushion covers, lampshades and candles for a more subtle nod.
2. Indoor jungles
Plants are going nowhere – if anything they've become even more of a staple now we have a little more time to care for them. Plants have a load of benefits beyond their aesthetic value too. They can help freshen the air, improve your mood and reduce stress levels. Choose a cute pot or basket, pop it in a prominent spot, and you're good to go.
Not sure what to go for? We've rounded up the five easiest house plants to look after with care tips, to make plant parenting even easier for you.
3. Diamond patterned flooring
This one might feel a bit "English grandma" but trust us: diamond floors are in right now. Channel the trend in your bathroom, keeping the rest of the interior neutral or monochrome to let the floor do the talking. If you're renting, you can work this by investing in peel and stick vinyl flooring – they'll lift off at the end of your tenancy with no damage left behind.
4. "Japandi"
Japandi is essentially the fusion of Japanese and Scandinavian influences – the marriage of two places that know a lot about design…
Incorporating this at home is more simple than it sounds: think clean lines, pale wood and neutral tones for furniture. Scandi-style rugs in boucle fabrics and diamond prints are a great addition, as well as wall art featuring line drawings and simple shapes and colours. It's all about keeping things minimalist, pared back and modern.
5. Shelves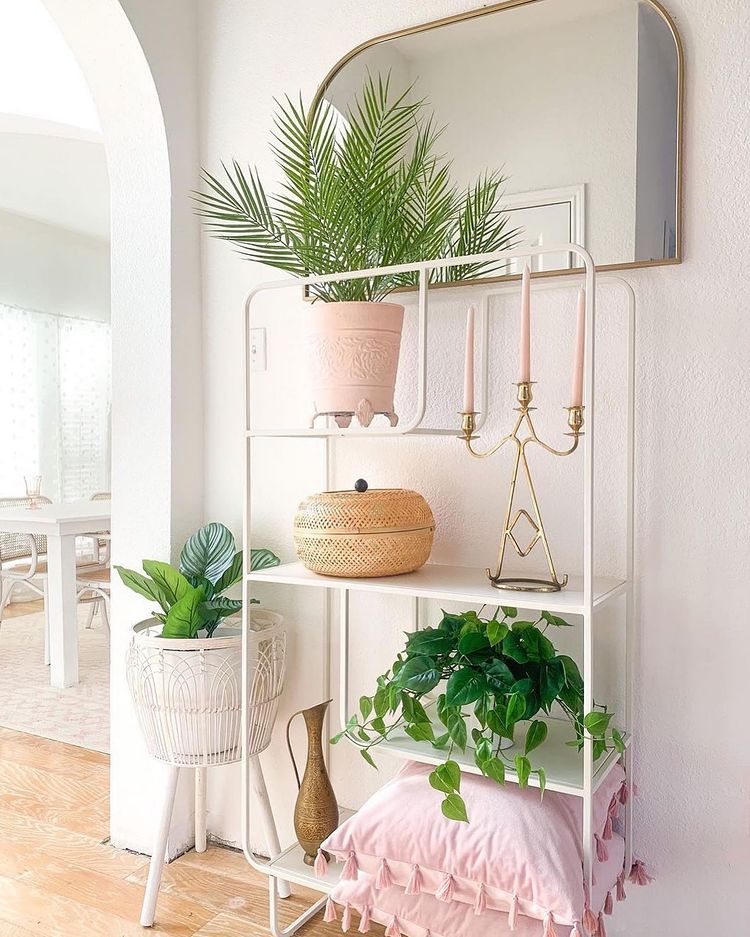 Search for the hashtag #shelfie on Instagram and your feed will be flooded with gorgeous shelf layouts – they've basically become the gallery wall of 2021. The bonus, of course, is the extra storage space you'll be getting too.
Floating shelves are the more chic option – look for complementary woods or simple monochrome choices, then let the display do the talking. A few colour-coordinated, carefully-chosen books will look modern but functional. Then add small plants, coloured glassware and candles. Build your #shelfie-worthy display by having a play around and figuring out what works and looks best in your space.
6. Neon lighting
Reminiscent of Tracey Emin's art, neon signs and lighting are making a comeback in 2021. This is super easy to try – just invest in a symbol shape (hearts, smiley faces, peace fingers etc) or a cheeky slogan, and hang on the wall or display on a cabinet. Opt for a neon pop that will complement the colour scheme you've already got at home.
Photo credits: @martinpechy,Pantone, Urban Outfitters.
Want an extra entry into Live Rent Free? The answer to the question below is your coupon for an extra entry into next month's prize draw – click the button below and enter it in the box. Be quick though, the code expires at 11.45pm on 24 January 2021. Good luck!
Q: Which interiors hashtag has become popular on Instagram as a way for users to show off their display?