5 Christmas cocktails to try this month
Christmas is a time of giving. It's a time to be thankful. And a time to spend with loved ones – in your bubble, of course.
But most importantly… it's a time to indulge in copious amounts of food and booze.
Bored of endless mulled wine and prosecco? We're here to spice up your drink game with five Christmas cocktails which are sure to take your celebrations to the next level - wherever you are this year. Get ready for a whole lotta garnishing…
1. White Sangria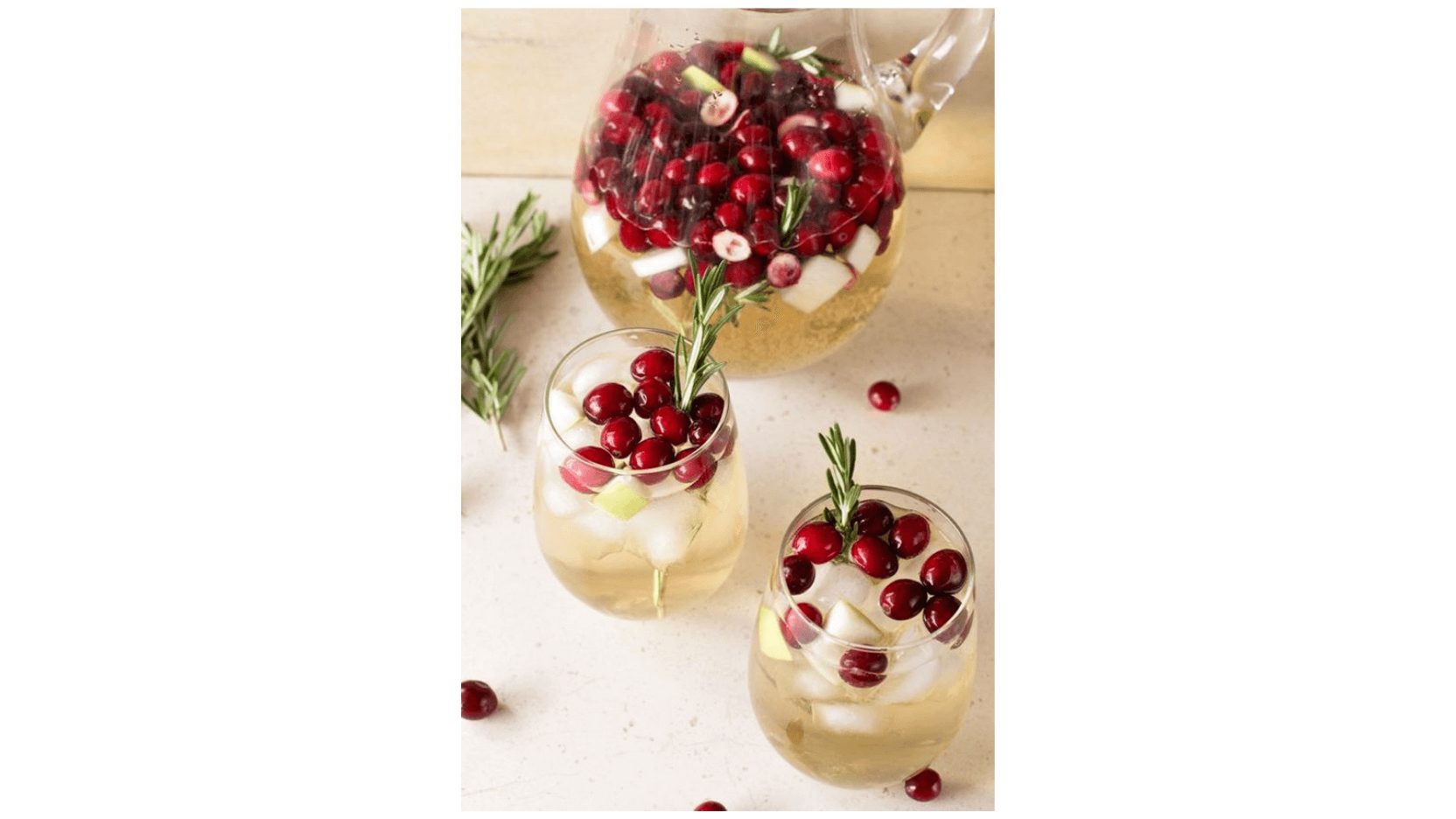 You may be crammed into a hundred layers in chilly ole' England, rather than in beach wear on the Costa del Sol, but that doesn't mean you can't enjoy a bit of Sangria! Put a festive spin on the classic Spanish beverage by swapping red wine for white and using winter berries and fruits. If you don't have one already, you're going to need to invest in a fancy pitcher or jug to get the full effect...
1 pitcher serves 6-8:
2 bottles of white wine (Pinot or Chardonnay)
2 cups Ginger Ale
1 cup Sparkling Apple Cider
¼ cup sugar
2 Granny Smith Apples (chopped)
1 cup cranberries
3 Rosemary Sprigs (bruised)
2. Gingerbread Eggnog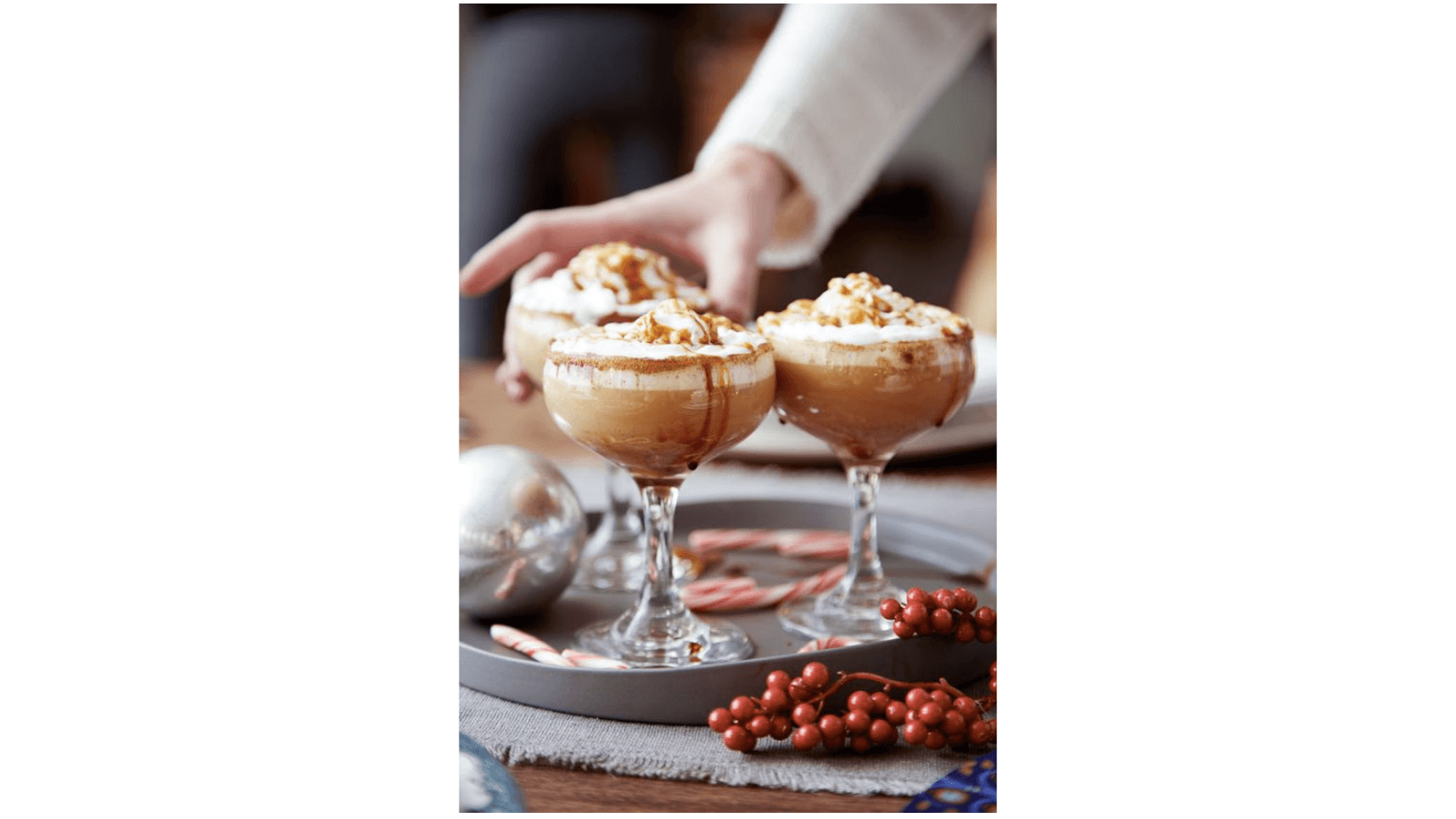 You wouldn't think it's possible for this alcoholic custard to get any more Christmassy, but it just did... thanks to a gingerbread twist. True eggnog fans will appreciate you jazzing up their winter staple, while haters will be left wondering why they've resisted the creamy goodness for so long. If the drink isn't rich enough for your liking already, top it off with some whipped cream.
Simply whisk all these ingredients together:
120ml dark rum
180ml Advocaat
240ml single cream
360ml whole milk
2 tbsp golden syrup
1½ tsp ground ginger (plus extra to garnish)
1½ tsp ground cinnamon
6 cinnamon sticks (to garnish)
whipped cream (optional)
3. Cranberry Gin Fizz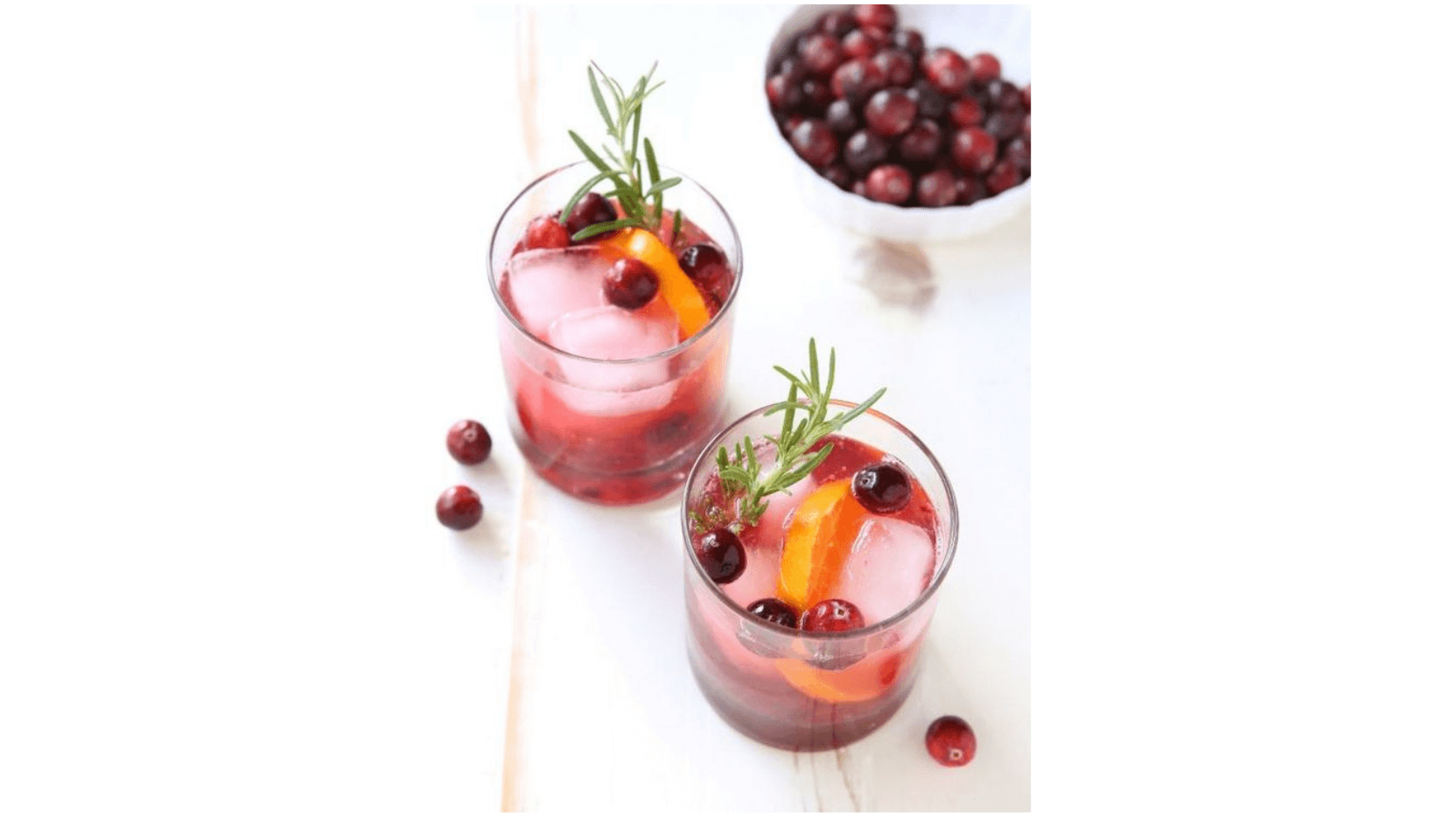 Give the classic (but colourless) G&T a seasonal revamp this Christmas by adding orange and cranberry juice to get a popping red effect. Garnish with thyme or mint, cranberries and slices of orange for a fancy (and festive) finishing touch. The Cranberry Gin Fizz may seem simple, but boy is it effective – guests will be coming back for this fizzy concoction all night long...
Serve in a punch bowl (if you're feeling fruity) or in short tumblers for a touch of sophistication.
250ml Gin
2 sprigs fresh thyme
500ml cranberry juice
2 tbsp fresh orange juice
1L tonic water
Fresh cranberries, to garnish
3. The Mince Pie Martini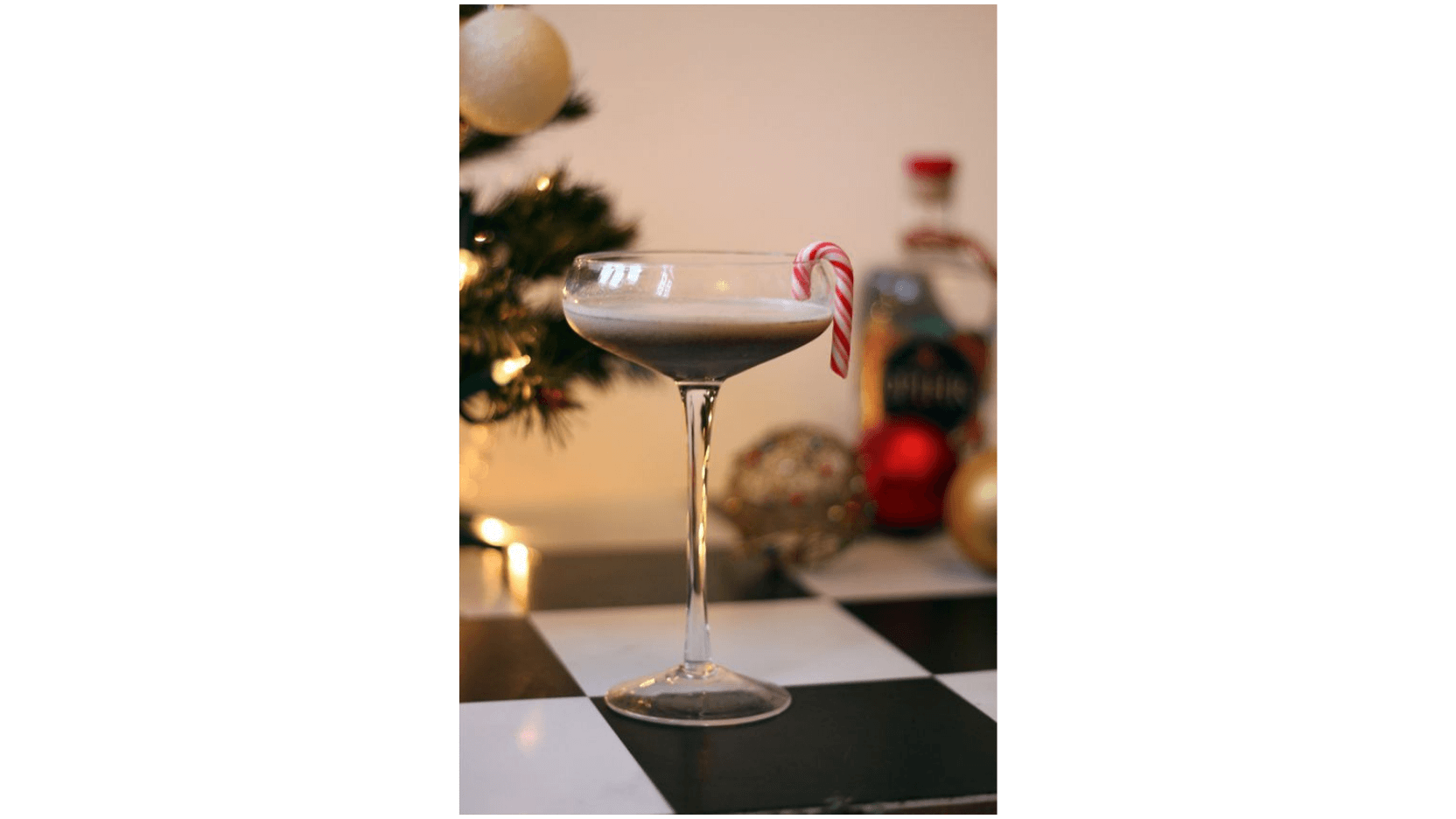 If you're not a fan of mince pies, this may be one to sit out because SPOILER: it contains amincemeat! Even those of you who go mad for a mince pie may be thinking "stick to eating, not drinking them"... but trust us, this Christmas martini with its fruity and spicy flavours is a real crowd pleaser.
100g golden caster sugar
100ml water
50g mincemeat
4 tsp mincemeat
100ml gin
100ml sweet red vermouth
20ml dark rum
Make a mincemeat syrup by boiling the water, the golden caster sugar and 4 tsp mincemeat in a pan and then straining.
Then shake the 50g mincemeat, the gin, sweet red vermouth, dark rum, 80ml mincemeat syrup and ice in a cocktail shaker. Strain into your martini glasses (or any glasses really), and enjoy!
4. The Snowball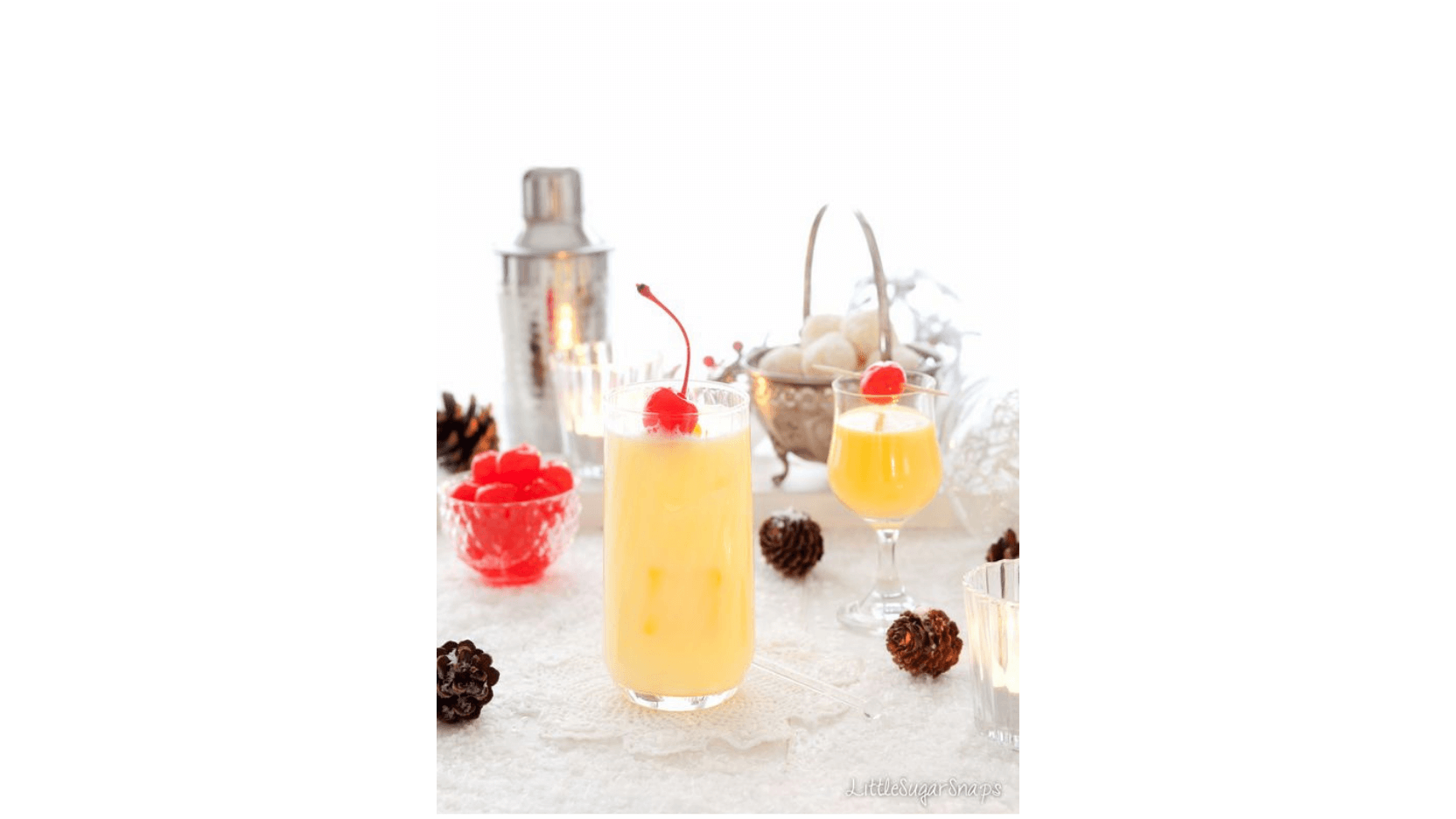 Usually you're advised against eating snow (especially when it's yellow!) but you're more than welcome to tuck into this Snowball. A real 70s throwback, the Snowball Cocktail continues to be a christmas classic thanks to its creamy texture and citrusy taste. Go forth and delight guests with this retro refreshment.
All you need is:
60ml Advocaat
120ml Lemonade
20ml Lime Juice
1 glacé cherry on a cocktail stick (optional - but advised for a true 70s vibe)
If you have a cocktail shaker, great! Use it for mixing the Advocaat and lime juice first. Don't have a cocktail shaker? Still fine – stirring in a glass works well too. Don't forget to add the lemonade though...
5. The Blackberry Thyme Sparkler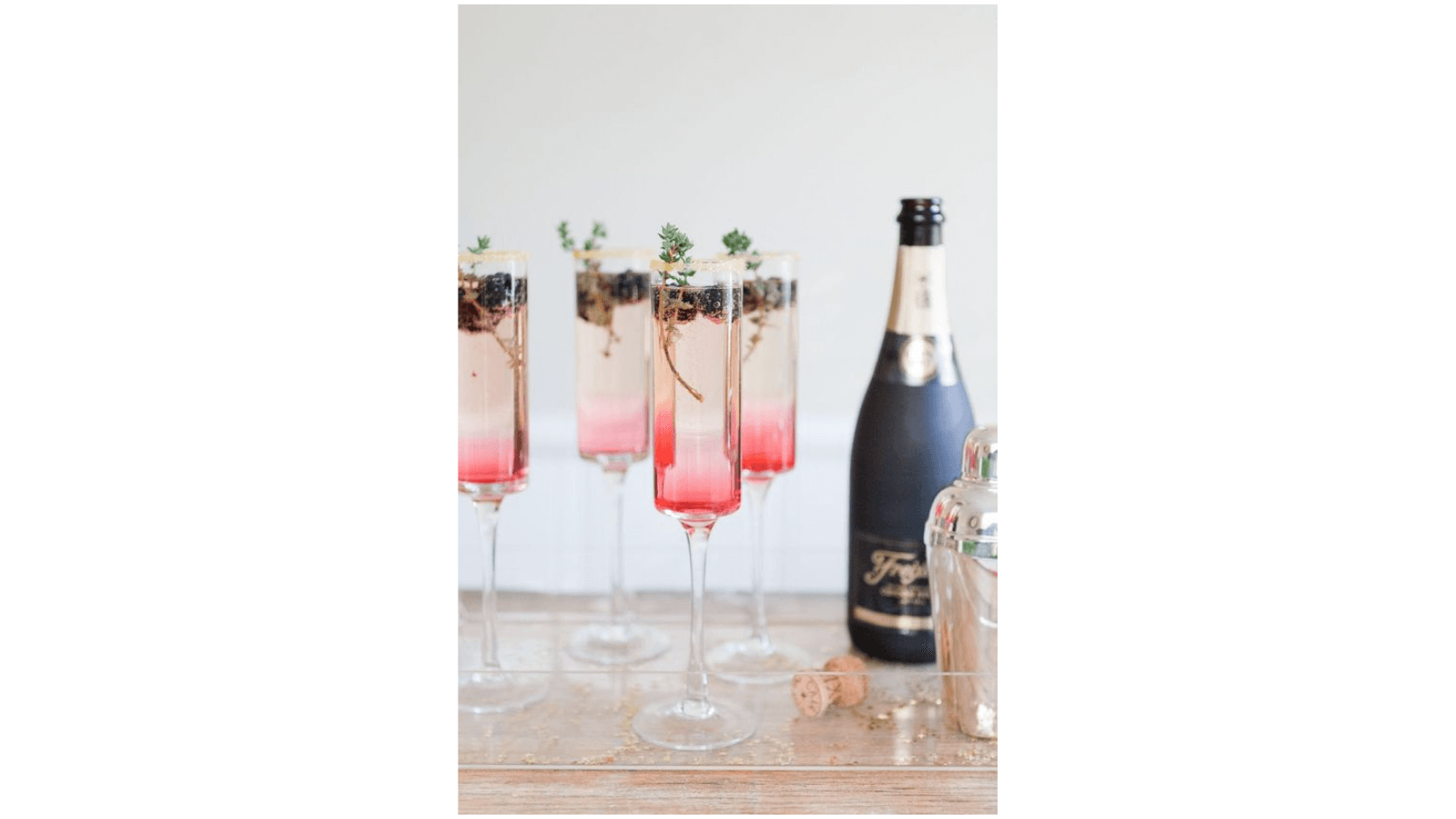 Given that it's Christmas, it would be a bit rude to not serve your guests some bubbly. So how about a festive twist? Not only do these blackberry-infused bubbles taste great, they look amaaaazing when the blackberry syrup and champers separate to create a pink ombré effect.
1 cup blackberries + 8 more for garnish
1 cup Water
1 cup sugar
1 bottle of champagne
4 ounces or 1/2 c. gin
4 long sprigs of thyme
1 cup ice
To make the syrup: bring the blackberries, water, and sugar to a boil. Then simmer until the blackberries are soft and the syrup has turned to a bright pink. Drain blackberries, and allow to cool.
Add the gin, 2 blackberries and 2oz of blackberry syrup to the flutes, followed by the champagne and a few sprigs of thyme. Fini!
---
Want an extra entry into Live Rent Free? The answer to the question below is your coupon for an extra entry into next month's prize draw – click the button below and enter it in the box. Be quick though, the code expires at 11.45pm on 27 December 2020. Good luck!
Q: Which fruit do we recommend garnishing a Snowball cocktail with?