Competitions
What would YOU do with a year's free rent?
Reading time: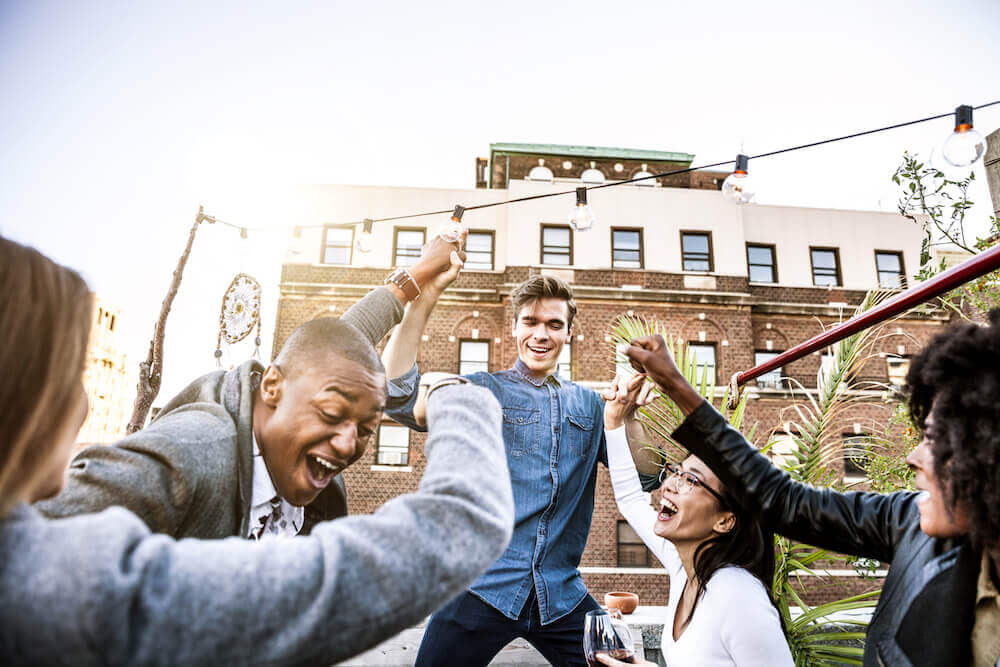 Our Live Rent Free for a YEAR competition is closing soon... so if you haven't entered already, what are you waiting for?! One winner will get their rent paid by us for a whole year – leaving you free to spend the cheque as you wish.
We ask everyone who enters the competition to tell us what they'd do with the money if they won – and as always we've had some hilarious responses. Check out some of the best responses below, from tortellini to travelling the world...
Get a kitchen aid and make boozy cakes for all my mates.

Travel to LA for a few months to pursue my acting career...

Take a gelato course and start a gelato business!

Pay off my debt, then move to Disneyland. I also want to hike the Inca trail and meet a flamingo (separately – I'm pretty sure flamingos don't live at Machu Picchu).

It scares me to imagine how much tortellini I'd buy from Tesco...

Buy 200 scratch cards. Take a holiday in Las Vegas and watch the world title boxing fight. Then spend whatever's left on chocolate!

I'd like to think I would save all the money in a highly responsible manner – with the ultimate aim of joining the landowning classes myself, but in fact I'd probably spend it on musical instruments, therapy and ice cream.

Fund my unrealised desire to become a renowned oil painter.

Get the best terrace set up in London (plants, decoration, furniture).

Take a year out to volunteer with an ocean wildlife sustainability charity!

Buy an ice cream scoop.

Firstly, I'd head to Snappy Snaps and have a giant novelty cheque printed with the prize amount on it, so I can act a cheesy competition winner on the 'gram (and hopefully make it into the local paper). I'd commit to taking the girls for a slap up dinner at Wetherspoons on a monthly basis. I'd treat my housemates to Charmin loo roll for the year (none of this Lidl's own, one-ply business that we usually buy). I'd hire a band and flash mob to follow me around for the day, and pop up at random intervals so I can see just how annoying it would be to live in a musical. And I'd rejoice in living a stress-free year as a freelancer, and build up a savings buffer to have a healthier looking balance moving forward!

I would take a long awaited proper holiday to Eze, South of France for an escape retreat, and soak up beautiful cliff top gardens/sculptures and lofty azure sea views... get lost exploring the medieval village, local art, and culture, and enjoy a lot of French food...

Travel to Borneo to volunteer with orangutans.

As a start, I'd stop wasting time at the grocery store deciding which vegetable or meat to forgo for my week's meals, and treat myself to elaborate, healthy meals everyday. Then, I'd rent a caravan and bring my girlfriend out on an epic roadtrip of Great Britain!

Never take a packed lunch to work again!

Every last Friday of the month would be Krispy Kreme fridays! I would buy Krispy Kreme doughnuts for all 450 fellow bus drivers at the bus garage.

With a year's free rent, I would save around £9,000. A Freddo costs around 25p. With 36,000 Freddos in my pocket, I would sell them at a slight loss to help deal with this country's biggest and most pressing issue; halting the almost exponential price increase of the nation's favourite chocolate bar, the Freddo. #doingmybit #freddosforall

I would buy 200 litres of chocolate and take a bath in it – hopefully not clogging up the apartments plumbing.

I would treat my housemates to a bottle of Moët, Veuve Clicquot or Lanson every payday. We'd have it in our carbonara, spaghetti, on our garlic bread, with risotto, for breakfast, even. Basically I love Italian food. We'd probably go on a sick holiday to Italy (of course) and eat copious amounts of pasta, maybe rent a boat out – because I am , afterall, a massive baller...

Pasta.

Buy unlimited amounts of doughnuts...
There's a little inspiration for you – now think about what you'd do, and enter Live Rent Free now. This year's competition ends at midday on 30 September 2019. Good luck!